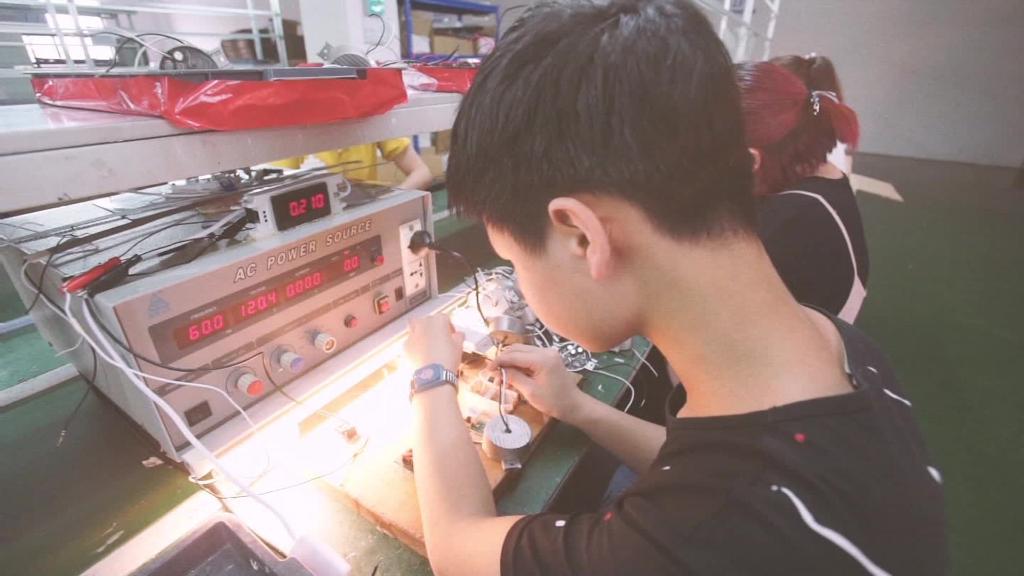 For many American companies, it's almost crunch time on tariffs.
As soon as next week, the Trump administration could impose tariffs on roughly 1,300 Chinese exports worth $50 billion as punishment for alleged intellectual property theft.
But before it does, the US Trade Representative has to hear from more than 100 businesses and trade groups, all of which plan to weigh in at hearings in Washington from Tuesday through Thursday on the proposed 25% duties.
The list of items that could be affected ranges from aerospace equipment to manufacturing components to medical supplies. It even includes oddities like bookbinding machines, flamethrowers and artificial teeth.
Much of Corporate America has something at stake. Here's a sampling of who is scheduled to speak.
Retailers
The National Retail Federation, one of Washington's largest trade groups, is set to testify Wednesday. The group has been a vocal opponent of the tariffs, and ran an ad arguing that they are "bad economics" on "Fox and Friends" Monday morning. It'll run on "Roseanne" and "Saturday Night Live" later this week.
The group argues that because retailers decide on vendors six to 12 months in advance, stores won't be able to cancel orders of the Chinese goods faced with duties. They'll then have to pass the higher costs on to consumers, NRF said in its written comments.
Best Buy (BBY) is also scheduled to testify Tuesday. The company said in its request to appear that it'll raise issue with tariffs on color TVs.
The tech industry
The Consumer Technology Association is supposed to testify Wednesday. The trade group, which represents 2,200 manufacturers, developers and retailers in the consumer technology industry, has warned that the tariffs will increase the cost of Chinese TVs by 23% and all TVs by 4%.
The organization specifically wants 193 products — including steel nuts, home dishwashers and cash registers — to be removed from the list, claiming such tariffs would cause "disproportionate harm" to member companies.
Related: Trump throws ZTE curveball as big week for US-China trade begins
"Some of our members, particularly innovative startups, say the proposed tariffs put them at a disadvantage relative to their competitors in other nations," the group said in written comments submitted to the USTR. "They fear that those competitors will be able to undercut them in the market by continuing to import critical components from China, now at a fraction of the cost to US businesses."
Roku, which makes TV streaming products, is scheduled to speak Tuesday. The company opposes tariffs on its smart TVs, which it says could cause sales to decline.
The industrial sector
US Steel is scheduled to talk Tuesday. The company said in its request to appear that it wants the US government to apply more tariffs, specifically on the full range of tin- and chromium-coated steel sheet products.
Right now, only some of these products are covered by the proposed tariffs, creating a gap, the company said.
General Electric (GE) has been tapped to testify Wednesday. The company's head of government affairs and policy is expected to say that the company does not support tariffs, but if the US goes ahead with them, it should avoid taxing certain items, such as manufacturing components that cannot be easily replaced.
GE plans to note that 1,000 of the roughly 1,300 exports under consideration for tariffs would impact the company in some way. However, it's only asking the government to remove nearly three dozen products from its list.
Other companies
InSinkErator, which makes garbage disposals, is scheduled to testify Tuesday. The company wants USTR to add kitchen waste disposers to the list of items subject to the tariffs.
Chinese production of garbage disposals "is driven in part by systemic patent, copyright, and trademark infringement," the exact the type of behavior that the tariffs are designed to address, InSinkErator said in the comments it submitted to the USTR.
Related: Companies make last-ditch appeal to Trump: Tariffs are a bad idea
Vista Outdoor is scheduled to appear Wednesday. The outdoor sports company, a big player in guns and ammo, said in written comments that it doesn't think that items like riflescopes, oven liners and portable shower water heaters should be included on the final USTR list.
"Vista will discuss how the imposition of an additional 25% tariff will raise consumer prices, decrease consumer choice, damage US companies and, ironically, could even result in increased imports of some downstream Chinese products," the company said in its request to appear.