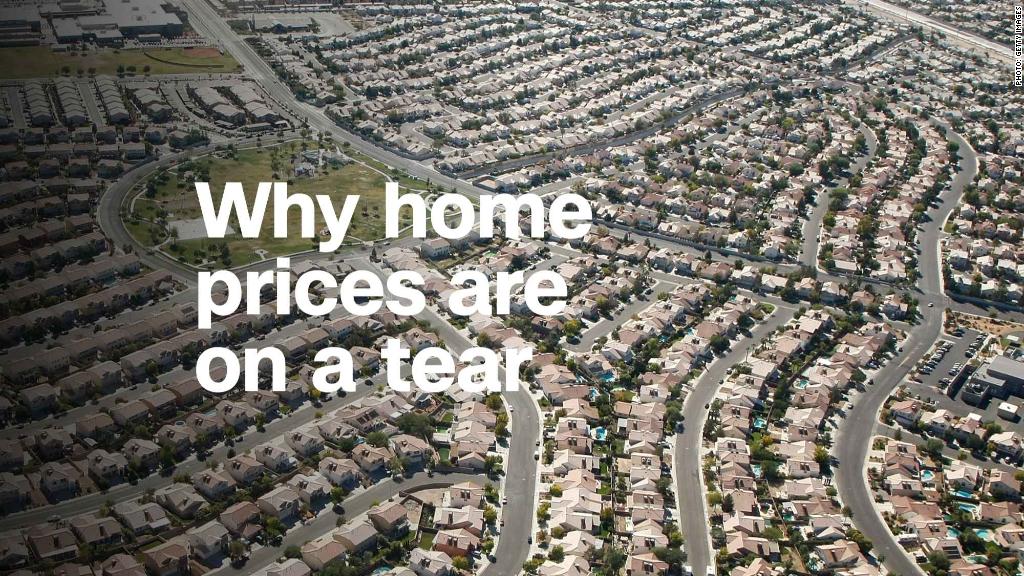 If you're hoping to buy a home in Seattle, be prepared for rejection.
A lot of it.
Homes frequently sell for well over asking and receive multiple offers.
"For buyers, we are typically making six to 10 offers before we get a house," said Rob McGarty, who has been a real estate agent in Seattle for 14 years. "The amount of emotional energy going into preparing these offers is huge."
Home prices in Seattle are on fire: rising nearly 13% in February from the same time a year ago, according to the latest S&P CoreLogic Case-Shiller Indices.
Prices have risen so fast that it's led to an affordability crisis, with no relief in site.
"Seattle seems to be defying all the laws of housing market trends," said Daren Blomquist, senior vice president at real estate data firm ATTOM.
Related: Home prices are on an epic run
The problem is simple: there are more people looking to buy homes than there are homes available for sale.
Seattle's population has been rapidly growing recently thanks in part to its large homegrown businesses like Amazon (AMZN) and Starbucks (SBUX).
Amazon in particular has played a major role in Seattle's economic growth and strength. The company employs more than 40,000 workers at its Seattle headquarters and pays out nearly $26 billion in compensation.
"Amazon has amassed a huge talent pool of employees that has caused other companies to open offices here," said McGarty. "We have a ton of [San Francisco] Bay area companies that now have offices in Seattle ... those transplants have driven prices up."
Home values in King County, which is where Amazon is located, have appreciated twice as fast as the national average, according to Blomquist. Average annual home price appreciation from 1995 (when Amazon first launched) to 2018 was 6%, according to ATTOM. Over the same time period, the national average was just 3%.
Life as a buyer
After months of online searching, open houses and having several offers rejected, Kayela Robertson and her husband, Cody, had hit their limit.
She said it was common to see the homes they lost out on go on to sell for at least $100,000 over the asking price with multiple offers. They were about to expand their search radius when they made their seventh offer.
"If we were going to be in Seattle, we had joked that we needed to get this house. This was the make it or break it offer," she said. "If we didn't, I would have to cave and move farther out."
Fortunately, their seventh offer was accepted. To close the deal, they offered $140,000 more than the list price of $590,000. They also dropped all contingencies, included an escalation clause, put $100,000 in escrow and promised to close within two weeks.
Related: Looking to buy your first home? Good luck with that
The couple sold their home in Spokane in January for full asking price, and the money from the sale helped make their offer competitive. They closed on the new home a month ago.
"The house we sold was much nicer and bigger and was much less [than the Seattle home]," Robertson said. "It is still an adjustment that we are paying more than two times more for this house."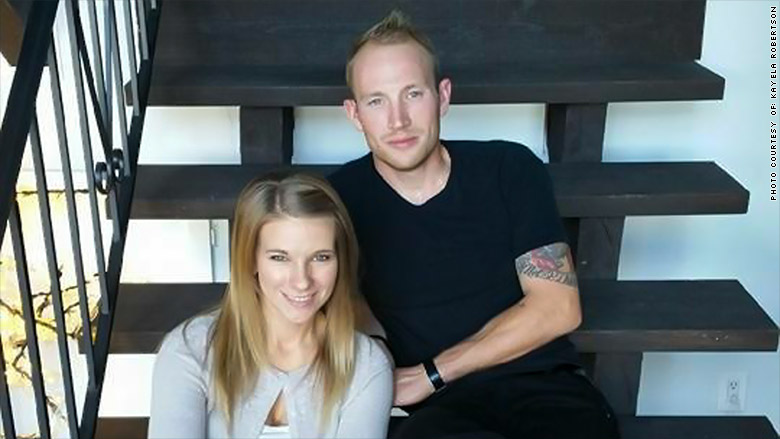 Where Seattle goes from here
Despite being a seller's market, Seattle homeowners are hesitant to sell.
Last year, the city was among the best markets to sell a home, and the average home seller return on investment was 64%, according to ATTOM. But even if they get a good price, sellers are struggling to find a home to trade up to.
While the demand is clearly there, there's only so much room to build in Seattle. It's bounded by water and mountains.
The city also has strict regulations when it comes to building apartment and condos, and 70% of the land mass in the city is zoned for single family homes, according to Matthew Gardner, chief economist at Windermere Real Estate.
"We aren't very dense at all," he said.
The home affordability problem could make the city less appealing to businesses. The city recently passed a new tax on big businesses that will help pay for affordable housing and fight homelessness.
At some point, the housing affordability issues and high cost of living, plus the new business tax, could cause companies to think twice about starting or expanding in Seattle.
"The two most important things when companies think about growing in a market is whether there is a suitable talent pool and how much they have to pay people, and the biggest part of salary is the local cost of living," said Gardner.