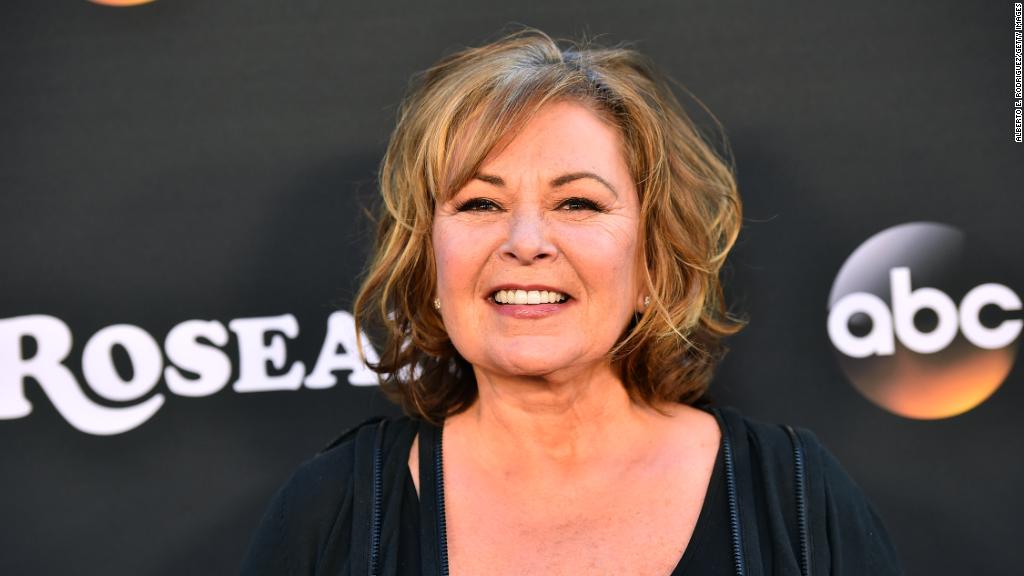 If the major networks are running scared of changes assailing their business model, it hasn't been enough to make them change their shared programming strategy -- a formula tilted toward familiar titles and relative stability, based on this week's upfront presentations to media buyers.
Although the networks collectively stress that television is a year-round business, the fall prime time lineup remains a bellwether for just how much turnover broadcasters think they can absorb, and how many new shows they can effectively promote. The reliance on reboots and revivals, moreover -- with CBS' updates of "Magnum P.I." and "Murphy Brown" and a CW "Charmed" remake joining fare like "Will & Grace" and "Roseanne" -- offers a leg up in getting new fare noticed and sampled.
Broadcasters have largely concluded that even modestly performing shows present less risk than willy-nilly change, with the five networks -- including the CW, which is expanding its lineup to a sixth night -- scheduling just 18 new programs in the fall, the fewest in recent memory. Part of that has to do with the presence of NFL football Sunday and Thursday nights (on NBC and Fox, respectively), but the number of brand-new shows ordered overall has been drifting downward -- about three dozen this upfront, including mid-season pick-ups, from 45 in 2015.
As for stability and comfort, NBC's decision to schedule its three "Chicago"-branded dramas together on Wednesday night is an almost symbolic expression of those priorities -- a logical enough move that nevertheless became a punch line for competitors (and even the network's own late-night host, Seth Meyers) throughout the week.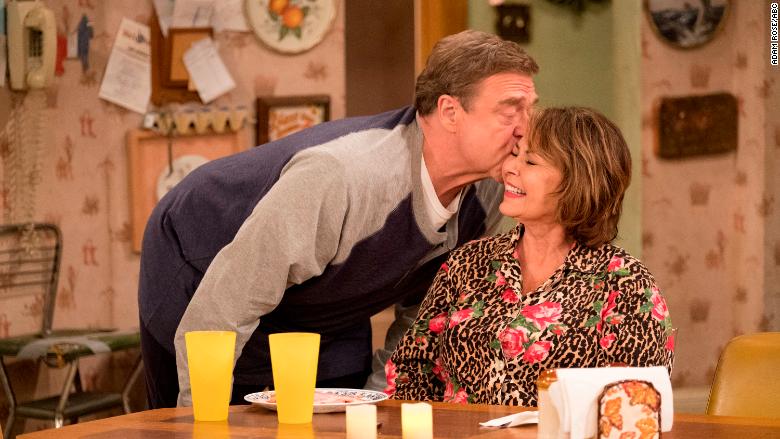 The programs themselves, meanwhile, don't exhibit much effort to break existing molds in a TV ecosystem that has become more crowded than ever, with a fairly conventional lineup of procedural dramas and comedies. Even the anticipated "'Roseanne' effect" -- predicated on ABC's hit -- was muted, tilted more toward the aforementioned revivals than the discussed possibility of a resurgence of multi-camera sitcoms.
Fox, in fact, did as much that appeared to reflect "Roseanne's" influence as ABC did, resurrecting that network's canceled Tim Allen comedy "Last Man Standing" -- a maneuver that executives attributed to the chance to showcase a proven sitcom star, not the show's format or its conservative politics.
Related: Moonves vs. Redstone: A pivotal week for CBS
Fox also went against the grain -- likely out of necessity -- by stressing the value of a go-it-alone strategy with the pending sale of its studio assets to Disney (DIS), while virtually every other network touted the benefits of size and synergy. The network maintained that the divestment would actually prove beneficial, allowing "New Fox" to be less reliant on ancillary concerns, like international programming sales, than its competitors.
By contrast, ABC shared the stage with Freeform, its sister cable network, citing the advantages in working together. And NBC was virtually lost in a sweeping presentation promoting all the channels owned by parent Comcast (CCV), which CEO Steve Burke kicked off by boasting that there are "more people watching television on the networks of NBCUniversal than any other company."
CBS (CBS), as usual, offered the most robust defense of broadcasting, with CEO Leslie Moonves calling the medium "the true survivor of this crazy TV business that we love," one that has weathered "every supposed threat" posed by new players.
For CBS, the lineup possesses a decidedly retro flavor -- with the two new revivals joining existing ones "Hawaii Five-O," "MacGyver" and "SWAT." Still, the network also made strides in addressing past criticisms regarding a lack of diversity in its casting, featuring African-American leads in three new fall shows, while Jay Hernandez, a Mexican-American, stars in "Magnum."
Despite a fair amount of discussion about the shifting TV consumption model and challenges that creates for advertising, the overall tone was more cheery than dire. Turner Networks -- showcasing its stable of networks alongside the broadcasters -- was most direct in addressing the need for change, with ad sales president Donna Speciale introducing the presentation by saying, "Today will be different. It has to be." (CNN is part of Turner Broadcasting.)
For the most part, though, an upfront week for a 2018-19 TV season that will see "Roseanne," "Murphy Brown" and "Magnum P.I." back on the air seemed content to party like it's 1988.