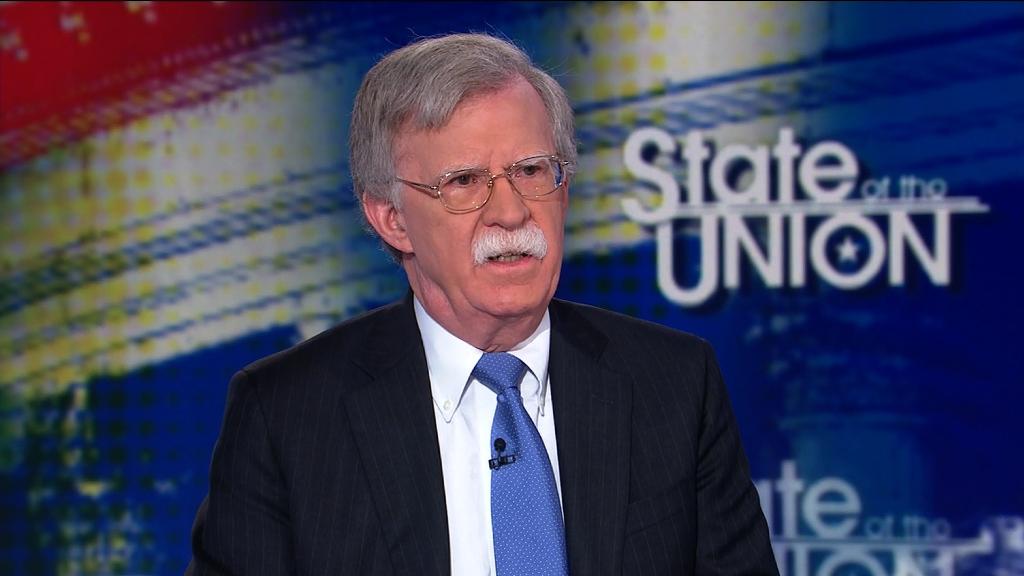 Europe is fighting back against President Donald Trump's attempt to isolate Iran with new rules aimed at protecting European companies from US sanctions.
The European Commission said Friday it is planning to shield EU-based companies that continue to trade with Iran despite Trump's decision to quit an international nuclear agreement and reintroduce sanctions.
The move, which has the support of all 28 EU states, is part of an effort by Germany, France and the United Kingdom to salvage the 2015 deal that promised Iran economic benefits in return for a promise that it would limit its nuclear program. If the EU can't guarantee continued trade and investment, Iran has little incentive to play ball.
The EU is also encouraging its member states to explore the possibility of making one-off payments to Iran's central bank to underpin the OPEC country's oil trade, which is vital to its economic prospects.
The most significant measure announced Friday is a "blocking statute." It would protect European companies from US sanctions, but could expose them to European penalties if they choose to cut ties with Iran.
"It's a significant escalation of tensions between the US and the EU," said Judith Lee, an international trade lawyer at Gibson Dunn in Washington, DC. "They're moving really fast... to stake out a position on this."
Iran's deputy foreign minister Abbas Araqchi on Sunday gave France, Germany and the UK 60 days to guarantee that business ties between the countries will continue, according to the state-run Islamic Republic News Agency.
"I think [today's move is] definitely a signal to the Iranians that the EU will not give up without a fight with the US," said Thomas Gratowski, an Iran expert at the advisory firm Global Counsel.
The European Union exported nearly €11 billion ($13 billion) in goods to Iran in 2017, roughly 100 times larger than US exports to the country.
Related: What is the perfect price for oil?
'Unresolvable conflict'
Friday's announcement puts companies in a difficult spot, creating an "unresolvable conflict of law," said Lee.
They would have a choice: Stop doing business with Iran to comply with US law, but break EU rules. Or continue business with Iran to comply with EU rules, but face harsh US sanctions.
"There's no way you can get around it," Lee added.
Large European companies with big US operations will likely feel compelled to break EU rules by winding down their Iranian business. Companies with more limited ties to the US may try to continue trading with Iran, she said.
"I don't think we're going to see uniformity" in corporate reactions, said Lee.
Related: Total halts $2 billion gas project in Iran
'Limited' practical value
Experts are skeptical about how far Europe will ultimately go to enforce such a rule, and therefore how much comfort it will provide to Iran.
France, for example, wouldn't want to issue penalties against a firm such as Renault (RNSDF), since it owns a stake in the company, Gratowski said.
"You might end up shooting yourself in the foot," said Gratowski. "The practical value ... [of this rule] is very limited."
Additionally, the "blocking statute" states that companies that endure financial losses due to US sanctions can later recover damages "from the person causing them."
Gratowski believes it would be next to impossible recover damages from the US.
Big companies react cautiously
France's Total (TOT) said on Wednesday it was unable to proceed with a $2 billion project to develop Iran's giant South Pars gas field due to the reimposition of US sanctions. It did not immediately respond to a request for comment on Friday about the EU measures.
Siemens (SI), whose CEO told CNN this week that the company could not accept new Iranian business, told CNN its position had not changed.
"We will ... very carefully analyze the sanction-related steps announced by the US and the EU. We have strictly complied with all relevant export control restrictions in the past and will continue to do so in the future," it said in a statement.
PSA (PUGOY), which sells Peugeot cars, said it would "follow the evolution of this subject, including the official and singular position expressed by the European Union on this issue."
Airbus (EADSY) reiterated on Friday that it would act "in full compliance with sanctions and export control regulations." But the aircraft manufacturer said it would not be able to export commercial planes to Iran without a license from the US Treasury's Office of Foreign Assets Control.