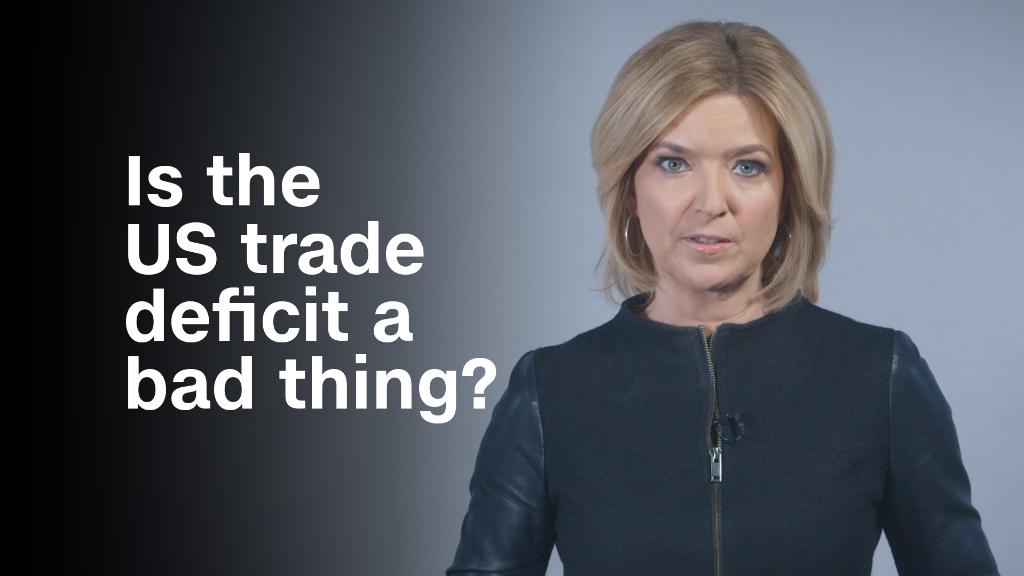 After weeks of tensions, China and the United States have reached a ceasefire.
Both sides this weekend said they had agreed to not impose new tariffs on one another while talks continue, after reaching an initial agreement on trade.
In a joint statement on Saturday, the countries said China would "significantly increase" purchases of US goods and services to reduce their trade imbalance. This was a top demand of the Trump administration during two days of trade talks in Washington with Chinese officials.
"We're putting the trade war on hold," US Treasury Secretary Steven Mnuchin told "Fox News Sunday. "We have agreed to put the tariffs on hold while we try to execute the framework."
The remarks echoed those by China Vice Premier Liu He, the top economic adviser to Chinese President Xi Jinping. He said the two sides have pledged not to engage in a trade war, according to state-run news agency Xinhua.
Mnuchin said the countries have agreed on a trade framework — though there aren't many details. The joint announcement released Saturday did not put a dollar amount on China's commitment to increase purchases.
The pledge for more cooperation comes as the US and China, the world's two largest economies, have threatened tens of billions of dollars in tariffs that could lead to a trade war.
Both sides specifically agreed to "meaningful increases" in US agriculture and energy exports, according to the statement. The US intends to send a team to China to hammer out the details. Mnuchin said Sunday on Fox News that Trump can "put the tariffs back on" if China doesn't follow through with its commitments.
US Trade Representative Robert Lighthizer reiterated that threat in a statement warning that major issues between the two sides remain unresolved.
"Getting China to open its market to more U.S. exports is significant, but the far more important issues revolve around forced technology transfers, cyber theft and the protection of our innovation," he said. "As this process continues, the United States may use all of its legal tools to protect our technology through tariffs, investment restrictions and export regulations."
Related: Did China make a $200 billion trade offer to the US? Beijing says no
US officials on Thursday told CNN that Beijing had proposed boosting Chinese purchases of American goods by around $200 billion. But at a regular news briefing in Beijing on Friday, Chinese Foreign Ministry spokesman Lu Kang denied such an offer had been made.
The statement also did not mention ZTE, the Chinese tech giant that has recently been at the center of the trade spat.
Last Sunday, in a move that surprised many, the president tweeted that he working with Chinese President Xi Jinping to help Chinese state-controlled phone and telecom equipment maker ZTE (ZTCOF) get back into business, adding the "Commerce Department has been instructed to get it done!"
ZTE halted its main operations after the Trump administration banned American companies from selling it vital product components. The US said that ZTE had lied to American officials about punishing employees who violated US sanctions against North Korea and Iran.
Senate Minority Leader Chuck Schumer, in a statement on Saturday, criticized the joint announcement for seeming to keep lighter penalties for ZTE on the table.
"If the administration capitulates on ZTE and allows it to continue to exist, even if they are fined — they've been fined once already — that will signal to President Xi that we are weak negotiators," Schumer said.
Related: Trump talks trade with China as project linked to his company gets Chinese business
Schumer also protested what he said was a lack of concrete steps needed to protect US intellectual property.
In March, Trump proposed tariffs on $50 billion worth of Chinese exports following a months-long investigation into IP theft, calling it a "tremendous" problem. China, in turn, pledged retaliatory tariffs on US items like planes, cars and soybeans. Trump then raised the possibility of an additional round of tariffs worth $100 billion.
China and the United States said in Saturday's statement only that the two countries would "strengthen cooperation" on intellectual property protections, and that China "will advance relevant amendments to its laws and regulations in this area."
Scott Kennedy, an expert on the Chinese economy at the Center for Strategic and International Studies, said the joint statement is "too vague to be binding on its own."
"It commits neither side to any specific action, either to expand trade and investment, constrain industrial policy or not adopt penalties," he said.
-- CNN's Sarah Westwood and Yuli Yang contributed to this report.