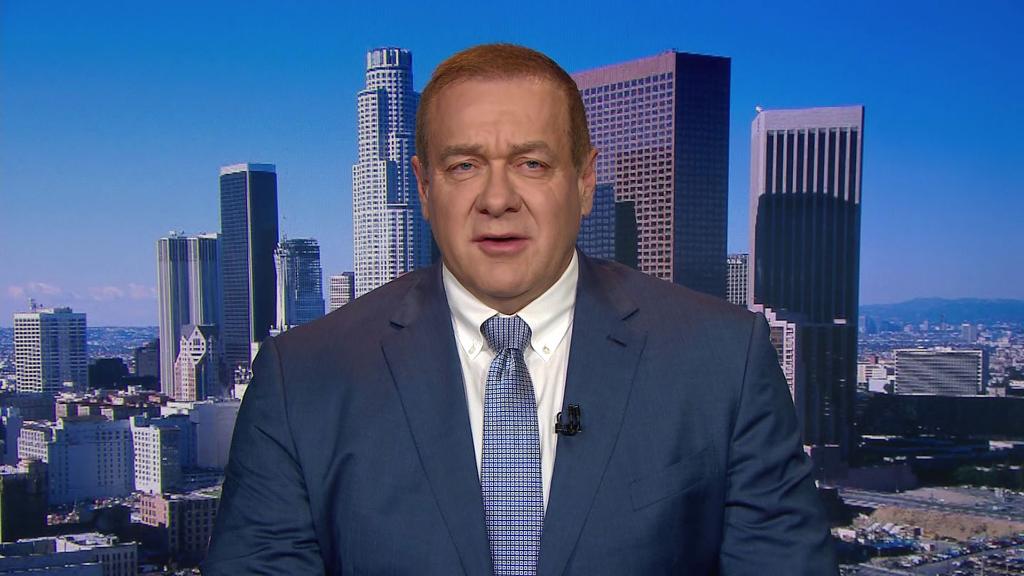 The trade spat between the United States and China is "on hold," according to Treasury Secretary Steven Mnuchin. But investors weren't on hold Monday. They were buying like there was no tomorrow.
The Dow surged more than 350 points in late morning trading, a gain of 1.5%. Nearly all 30 Dow stocks were up, and the index even topped 25,000 for the first time in two months.
The S&P 500 and Nasdaq both climbed around 1%, too. So much for selling in May and going away? The Dow is now up more than 3% since the start of the month.
Shares of massive US multinationals Apple (AAPL), Boeing (BA), Caterpillar (CAT) and Deere (DE) -- all of whom generate a significant percentage of their sales from China -- led the market's move higher.
Chip companies Acacia, Micron (MU) and Qualcomm (QCOM) -- which are all suppliers to Chinese telecom and smartphone giant ZTE -- rallied sharply on hopes that the US will now help save ZTE. Just weeks ago, US sanctions led ZTE to announce it would shut down its operations.
Experts said the ZTE talks are key. President Trump's apparent willingness to give ZTE a lifeline may be one of the key reasons China is now more open to a trade deal.
"The news out of China has suggested a more conciliatory approach than feared," wrote Katie Nixon, chief investment officer of Northern Trust Wealth Management in a report Monday. "This may be somewhat related to President Trump's intervention with ZTE regarding the US export sanctions."
It was a global rally as well. China's Shanghai Composite and the Hang Seng in Hong Kong also enjoyed solid gains Monday, as did stocks on most leading European exchanges.
Related: 3 tough questions after US-China trade truce
The US dollar strengthened Monday morning too, continuing a rebound that began earlier this year. The dollar's rally could eventually hurt the profits of big US firms that do business overseas. But investors didn't seem too nervous about that yet.
John Vail, chief global strategist at Nikko Asset Management, said that the negatives of a stronger dollar for large multinationals would be outweighed by the fact that big US businesses may be more free to do business in China without fear of tariffs and a trade war.
And CNNMoney's Fear & Greed Index, which measures seven indicators of market sentiment, moved back into Greed territory for the first time since the start of the year. The index had been showing signs of Fear just a month ago.
The clear hope is that the United States and China will reach an eventual deal on trade, one that does not lead to big tariffs on key goods that each nation exports to the other -- such as American agricultural products and Chinese steel and aluminum.
It didn't seem to matter to Wall Street that the can was just being kicked down the road. The mere fact that the US and China seem willing to keep talking was enough to make investors think that a full-blown trade war can be avoided.
"While no great specifics were made on a deal, [Mnuchin's] comment does reduce the potential for trade to be a major bearish influence," said Tom Essaye, founder of The Sevens Report, an investment research firm, in a market newsletter Monday.