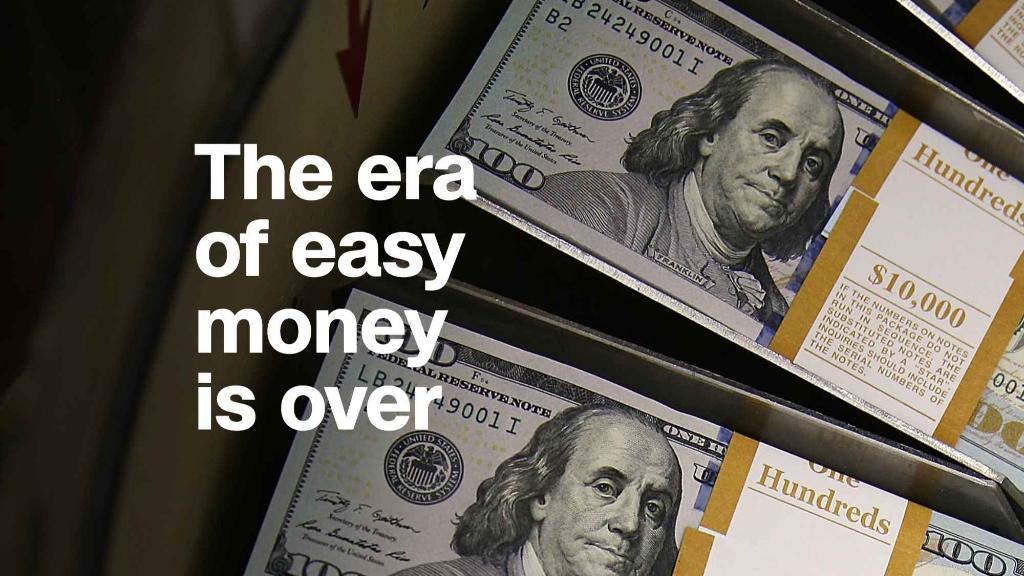 If you've been feeling like your paycheck isn't going as far as it used to, you're not imagining things.
Everything from gas to mortgages to your Chipotle order is getting more expensive.
Nearly 51 million US households don't earn enough to cover basics like rent and food.
Meanwhile, Amazon Prime members are getting a new discount and Ikea is offering a new credit card. Catch up on last week's money news here:
PRICES ARE GOING UP
After years of low inflation, consumer prices are rising as the economy gets stronger. Be ready to pay more for gas, your orders at McDonald's and Chipotle, and even your Netflix and Amazon Prime subscriptions.
Dozens of companies in recent weeks have said they already hiked prices or plan to in the coming months to combat inflation.
Plus, the Federal Reserve is gradually raising interest rates, which will make auto loans and mortgages more expensive, too.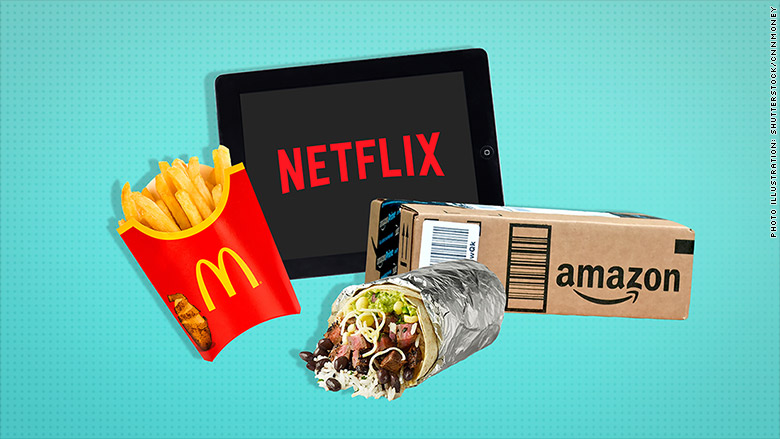 MANY FAMILIES CAN'T AFFORD THE BASICS
Despite a stronger economy and low unemployment rates, people across the country are still struggling to make ends meet.
About 43% of US households don't earn enough to afford a monthly budget that includes housing, food, child care, health care, transportation and a cell phone, according to a new study by the United Way ALICE Project.
California, New Mexico and Hawaii have the largest share of struggling families, at 49% each. North Dakota has the lowest at 32%.
MIXED NEWS FOR THE CLASS OF 2018
There should be a lot more job openings for new college grads this year, but starting salaries won't be much higher than last year.
Entry-level jobs that require a bachelor's degree will pay an average salary of $50,390, little changed from last year, according to a new survey by consulting firm Korn Ferry, year.
But pay varies greatly by what industry you work in. For example, the survey found that average pay for entry-level software developers is $67,236, while customer service reps start at just $35,360.
THE LATEST IN AMAZON'S WORLD TAKEOVER
Whole Foods is getting even more Amazon-y.
Amazon is offering its Prime members an additional 10% off sale items when they shop at Whole Foods. (Amazon purchased Whole Foods last year.)
The new discounts will start in Florida and expand nationwide later this summer.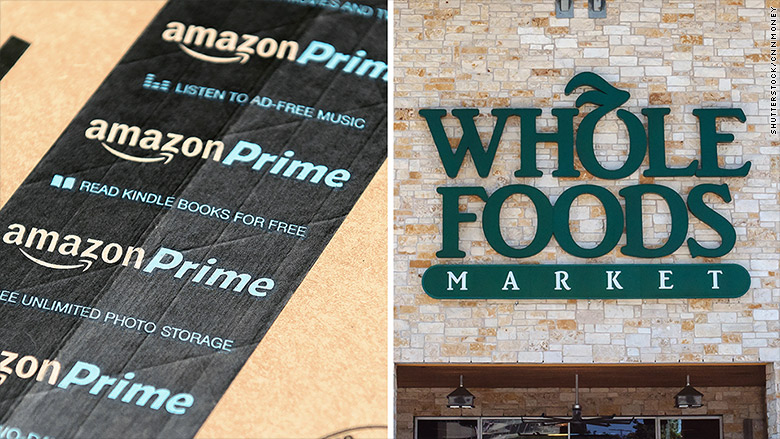 IKEA'S NEW CREDIT CARD
Credit card rewards can be great if you eat out often and travel a lot.
But what if you like to stay home? Ikea is betting you want rewards, too.
Its new credit card offers 5% back on every Ikea purchase; 3% back on all dining, grocery and utilities purchases (including cell phone, electric, and radio and streaming subscriptions like Hulu, Netflix, Spotify and Sirius/XM); and 1% back on all other purchases.