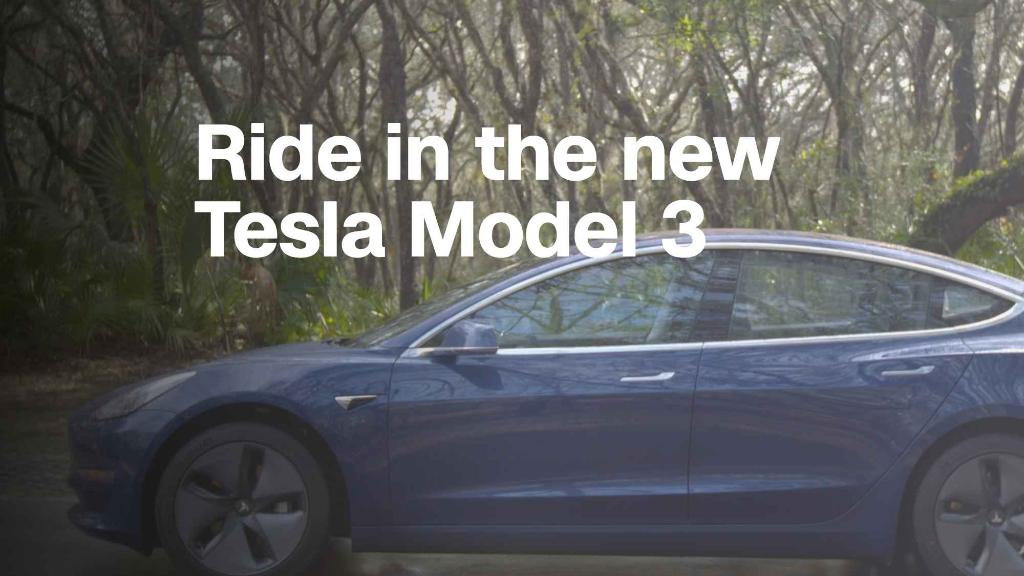 The Tesla Model 3 is not good enough to earn a recommendation from Consumer Reports, the magazine said. While the car is exciting to drive, difficult controls and weak brakes prevented it from getting the publication's much-sought-after approval.
Consumer Reports has said the larger and more expensive Tesla Model S was among the best cars it had ever tested.
Not so with the Tesla Model 3. The magazine praised the car's acceleration, handling and driving range. Those things, Consumer Reports said, could have made it a strong competitor against similarly priced cars like the Audi A4 and BMW 3-series.
In Consumer Reports tests, the Model 3 went from zero to 60 miles an hour in just 5.3 seconds, and testers found the sedan's handling reminiscent of a Porsche Boxster two-seat sports car.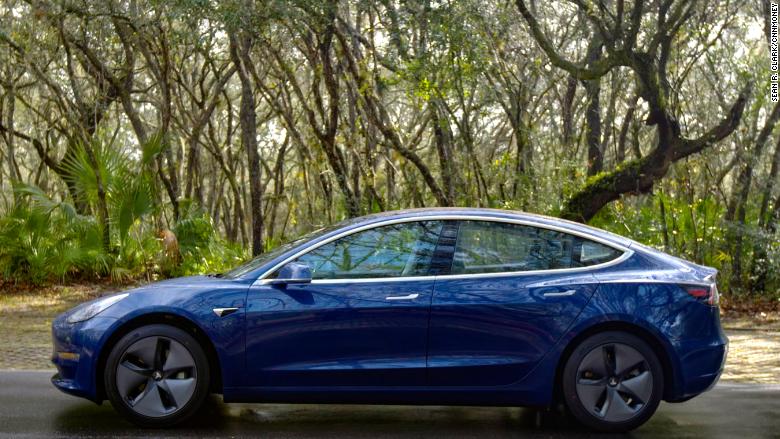 But, in emergency braking tests, the car took 152 feet, on average, to come to a stop from 60 miles an hour. That was seven feet more than a Ford F-150 full-size truck needed, according to the magazine. It's about 20 feet longer than the average for other cars similar to the Model 3.
The car's braking performance was also extremely inconsistent, the magazine said.
Related: Tesla tows a jetliner
Tesla's own tests have shown much shorter stopping distances, a spokeswoman for the automaker said.
The publication also took issue with the Model 3's controls, almost all of which rely on a large centrally-located touch screen.
"This layout forces drivers to take multiple steps to accomplish simple tasks," Consumer Reports reported in an online post.
Even adjusting the side mirrors or changing the direction of the air flow from the dashboard vents requires interacting with the touch screen. That means extended periods of time in which the driver's eyes are off the road ahead, Consumer Reports said.
Related: Elon Musk's LA tunnel is nearly done
Consumer Reports also faulted the Model 3 for its firm ride, uncomfortable rear seats and wind noise at highway speeds.
It was the weak and inconsistent braking performance that really kept the Model 3 from earning a recommendation, though, said Jake Fisher, head of auto testing for Consumer Reports. That leaves open the possibility that, if Tesla were to improve the car's braking performance through a software update, for instance, the car could then earn the approval, Fisher said, despite other issues.
This not the first time Consumer Reports has knocked a Tesla. The Tesla Model X crossover SUV also did not earn its recommendation.
In the auto industry, the non-profit Consumer Reports, which does not publish any advertising and which purchases all the products it tests, is widely considered the most influential publication among car shoppers.