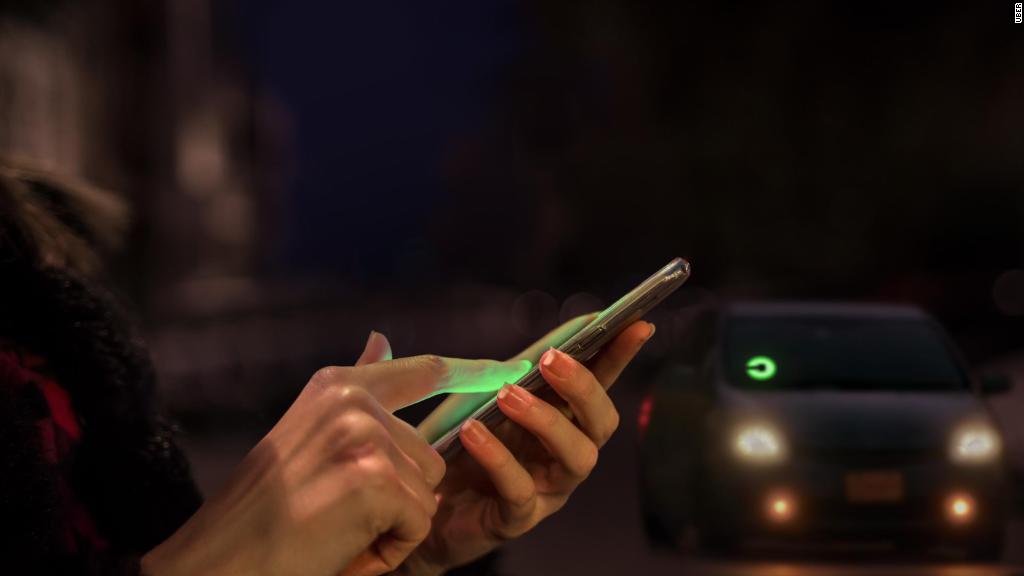 A former Uber software engineer is suing the company over claims that she experienced sexual harassment, racial discrimination and pay inequity while working there.
Ingrid Avendaño, who worked for Uber from February 2014 to June 2017, filed her lawsuit Monday in California Superior Court. It comes a week after Uber said it would eliminate its forced arbitration policy for survivors of sexual assault and harassment, whether they're riders, drivers or employees. That decision came after a CNN investigation into sexual assaults and abuse by Uber drivers.
Among the claims in Avendaño's lawsuit: Uber did not do enough to address allegations of harassment. For example, she said that an engineer "repeatedly made unwelcome, demeaning comments about women" in front of her and other employees — and that human resources did nothing when she reported him.
Months later, Avendaño discovered that the same employee told her coworkers that the only reason she had a job was "because she slept with someone at the company," according to the complaint. She complained again, and the man was fired.
The lawsuit says that Avendaño faced fallout afterward, and was "isolated and ignored by many male Uber managers and other employees" who had worked with the man.
She also claimed that she was inappropriately touched by a senior software engineer, and that she witnessed other employees who made inappropriate comments and shared sexually explicit content at work.
Avendaño says she endured emotional and physical stress, and was hospitalized as a result of her experience. She eventually resigned "because Uber's failure to take effective remedial measures threatened Avendaño's already compromised emotional and physical health."
She's asking in the lawsuit to be compensated for lost wages and benefits, and for damages related to emotional distress. She wants to be reinstated to her job at Uber.
Avendaño also wants Uber to be ordered to provide equal employment opportunities and "eradicate the effects of their past and present unlawful employment practices."
This is not Avendaño's first legal action against Uber. Last year, she was one of three plaintiffs who sued Uber for wage discrimination. In March, Uber proposed a $10 million settlement, but she did not participate. The new legal claims are separate from that pending settlement.
Uber said in a statement Monday that the company is "moving in a new direction," and referenced the changes to arbitration, as well as its announcement that it will no longer require confidentiality as a condition of settlement in sexual harassment or assault claims.
A spokesperson added that "in the past year we have implemented a new salary and equity structure based on the market, overhauled our performance review process, published Diversity & Inclusion reports, and created and delivered diversity and leadership trainings to thousands of employees globally."
Related: After CNN report, lawmakers want answers from Uber, Lyft on sexual assaults
CEO Dara Khosrowshahi has enacted many new policies since joining Uber in August 2017. His tenure started after Avendaño left the company.
Khosrowshahi took the helm after founder and former CEO Travis Kalanick was forced to resign last year. The media firestorm that led to his ouster began after a former engineer, Susan Fowler, blogged about allegations of sexism and harassment at Uber. Fowler's February 2017 blog post forced the company to open an "urgent investigation" into its work culture.
According to Avendaño's complaint, though, Uber wasn't taking the concerns outlined in Fowler's blog post seriously enough.
Avendaño, who is Latina, also made claims of pay inequity in her lawsuit, and said that female and non-Caucasian engineers were paid less and promoted less than white male counterparts.
The company has said it has resolved such issues. In July 2017, it adjusted pay to ensure gender and racial equity.