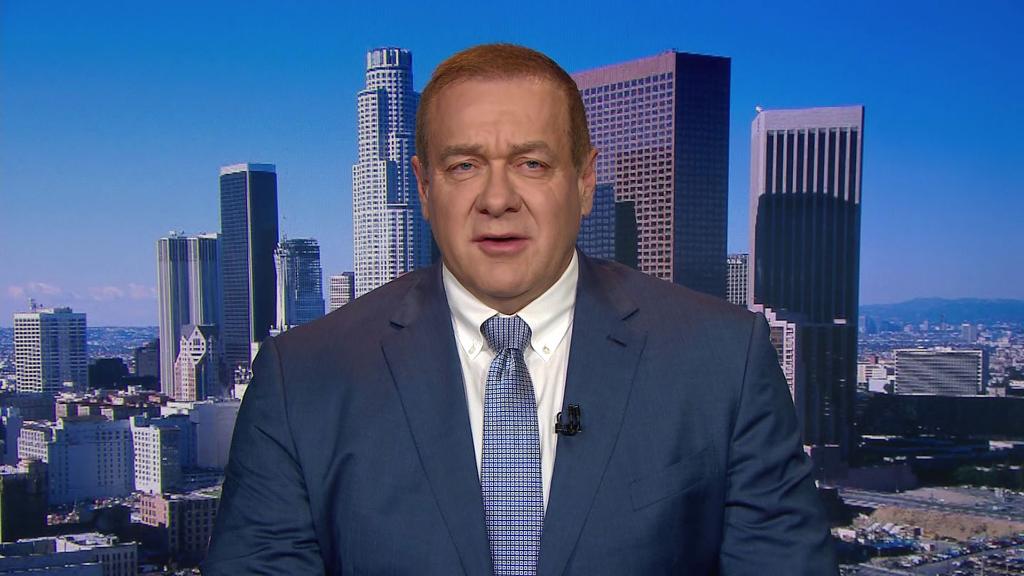 Size may be overrated when it comes to US stocks, because investors clearly prefer small companies over big ones this year.
That's a sign of the continued strength of America's economy.
The Russell 2000 (RUT), an index that includes shares of mostly smaller US companies, is up nearly 7% this year and is trading at an all-time high.
Contrast that with the Dow and S&P 500, both of which are home for industry giants like Apple (AAPL), Disney (DIS), Coca-Cola (KO) and Boeing (BA). They are up just 1% and 2% respectively -- and they are each still trading about 5% below their record highs.
Why are smaller companies outperforming the stocks of more well-known firms that make headlines day in and day out?
To start, many smaller businesses in the Russell 2000 are growing their profits at a faster rate than the giants of the Dow and S&P 500.
Earnings for the Russell 2000 companies are expected to increase more than 40% this year and another 23% in 2019. That's much better than analysts' forecasts of a 20% jump in earnings for S&P 500 companies this year and 10% next year.
Mark Hackett, chief of investment research for Nationwide, said that President Donald Trump's tax cut and deregulation policies favor smaller, domestic oriented companies over large, multinational blue chips.
Related: How businesses are really spending their tax cut money
Hackett also notes that smaller companies in the Russell 2000 benefit more from a solid US economy because they have more exposure to America than their larger rivals.
Coke, for example, generates nearly 60% of its revenue from outside America.
But tiny rival National Beverage (FIZZ), the maker of LaCroix, gets nearly all its $827 million in annual sales from the United States. National Beverage is in the Russell 2000 and its stock has done much better than Coke and Pepsi (PEP) over the past few years.
Another factor in the favor of smaller companies is they historically have paid higher tax rates than bigger companies, because they don't spend as much on capital investments as larger firms.
That means the recent corporate tax cuts should help Russell 2000 companies more than big firms in the S&P 500.
Dave Harden, president and chief investment officer with Summit Global Investments, notes that smaller companies have been safer investments lately because they aren't as subject to whims in the broader market.
They aren't going to get hurt on the latest headlines about US-China trade talks or worries about sluggish global growth, for example.
"A lot of large caps stumbled earlier this year and there has been volatility. People are looking to small caps. There are just more opportunities," Harden said.
Harden said investors looking at smaller companies shouldn't just focus on one sector either. Like any portfolio of larger stocks, it pays to be diversified.
Some of his top picks are building materials maker BMC Stock Holdings, children's book publisher Scholastic (SCHL), biotech Ligand Pharmaceuticals (LGND), World Wrestling Entertainment (WWE)and Camping World, the RV dealer run by Marcus Lemonis, who is well-known for his CNBC show "The Profit."
Related: WWE soars on reports of lucrative new TV deals
Craig Hodges, a portfolio manager with Hodges Funds, also thinks small companies will continue to lead the market.
He said that the Trump administration's pullback on many government regulations put into place during the Obama era will help smaller companies, since most of them don't have as much money to spend on legal and compliance issues as larger firms.
Hodges said that there could be a merger boom that lifts small stocks as well.
Part of that has to do with the fact that bigger companies are bringing back to the United States cash that they had overseas thanks to the tax law changes. Some of that cash could be used for deals.
It seems that larger companies are realizing that acquisitions could be a way to help boost profits.
Just this week, Cincinnati-based regional bank Fifth Third (FITB), a S&P 500 member worth $22 billion, said it was buying small Chicago financial firm MB Financial for $4.7 billion. MB Financial (MBFI), which is in the Russell 2000, surged nearly 13% on the news.