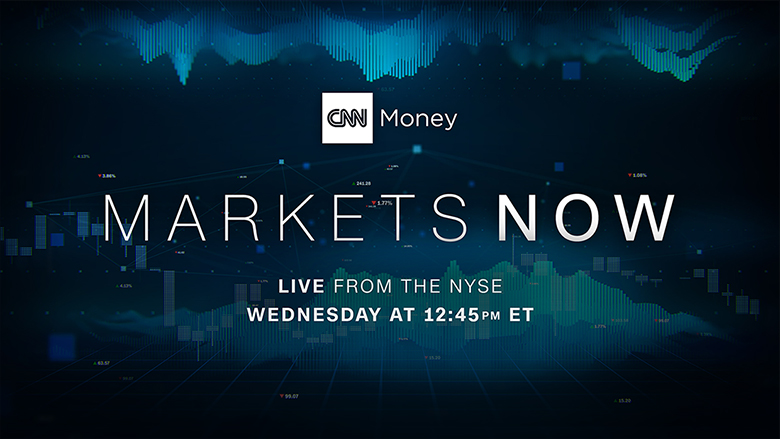 America's cruising economy is about to hit a speed bump, says Darius Dale, a senior macro analyst with investment research firm Hedgeye Risk Management.
He predicts that the pace of economic growth and inflation will slow this year. But he doesn't think a recession is coming soon.
Dale will join CNNMoney anchor Maggie Lake on "Markets Now" on Wednesday to discuss broad economic trends, and how investors can make the best of a rising rate environment.
He will also share thoughts on how to make money in a period of record stock buybacks, how long the bull market will last, why he says it's time to sell emerging markets and where trade between the United States and China goes from here.
After weeks of tension, both sides said they would hold off on imposing new tariffs as trade talks progressed. Investors welcomed the news, boosting the Dow 350 points on Monday. Treasury Secretary Steven Mnuchin said that the spat was "on hold," and the administration has stressed that there's no deal yet.
Related: Watch 'Markets Now' here every Wednesday at 12:45 p.m. ET
CNNMoney's "Markets Now" streams live from the New York Stock Exchange every Wednesday at 12:45 p.m. ET. Hosted by Lake and CNNMoney editor-at-large Richard Quest, the 15-minute long program features incisive commentary from experts. Recent guests include former Chrysler and Home Depot (HD) CEO Bob Nardelli and Bitcoin bull Mike Novogratz.
You can watch "Markets Now" at CNNMoney.com/MarketsNow from your desk or on your phone or tablet. If you can't catch the show live, check out highlights online and through the Markets Now newsletter, delivered to your inbox every afternoon.