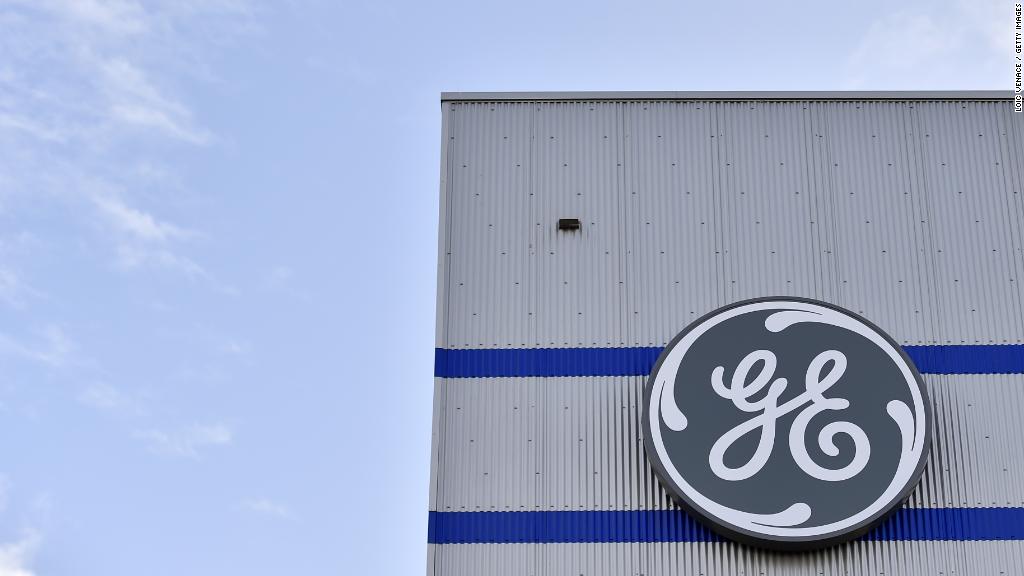 General Electric has been linked to the light bulb for the past 126 years. Now, GE is having a hard time getting rid of it.
It's been nearly a year since cash-strapped GE revealed plans to sell the struggling light bulb business and focus instead on moneymakers like jet engines and MRI machines.
But GE (GE) has yet to find a taker for the iconic unit. The company is in "active discussions" with potential suitors for the lighting division, CEO John Flannery told analysts during a conference call last month.
However, no concrete deal has been reached yet. Even as GE has moved forward with sales of other storied businesses like the 111-year-old rail division, the company declined to provide CNNMoney this week with an update on efforts to sell GE Lighting.
The struggle to sell the light bulb unit underscores the dim outlook for the lighting industry that GE and the conglomerate's cofounder Thomas Edison pioneered.
GE's lighting sales plunged by 59% last year to just under $2 billion. Although lighting long defined GE, today it's the company's tiniest division, accounting for less than 2% of its $122 billion in annual revenue. GE has decided to shift focus onto three core areas: healthcare, power and aviation.
The lighting slump isn't special to GE, which has also been grappling with troubles in its insurance, power and transportation businesses. It's an industrywide problem driven by low prices and the popularity of LED lights that last for decades, limiting the need to replace them.
"It has not been a particularly good business to be in," said RBC analyst Deane Dray.
Related: GE's latest sale: Its 111-year-old rail business
The other issue is that light bulbs, unlike some of GE's other products, are relatively pedestrian these days. One light bulb may not be dramatically distinguishable from another.
"It's become more commoditized. It's not a technology-rich business," said Cowen analyst Gautam Khanna.
A century ago, the light bulb unit produced some of GE's greatest innovations. In 1892, GE began machine-molding bulbs instead of hand-blowing them. A GE engineer developed the first modern light bulb in 1906. And in 1935, GE light bulbs were used to light the first nighttime Major League Baseball game.
GE, coming off its worst year since the 2008 crisis, has promised to sell $20 billion of businesses by the end of next year to raise cash and pay down debt.
Wall Street cheered GE's $11 billion deal on Monday to exit the rail business. The sale was seen as a step in the right direction and potential evidence that the worst is over for GE. The company's stock has soared 10% in May, though it remains down 12% this year.
Related: GE's subprime mortgage unit could file for bankruptcy
GE's dealmaking is complicated by effort to limit its bill to Uncle Sam. For instance, the rail deal is tax-free, but it's an intricate transaction that will take place over several years and involve a mix of cash, stock and a spin-off. Repeating the same task for the light bulb unit may take time.
"That makes this process much more complex. It becomes a much, much harder needle to thread," said RBC's Dray.
Related: GE is sitting on a ton of debt
The other problem: If a lighting sale is anything like the rail deal, GE may still be stuck with the business's costly liabilities.
Even though GE is selling the rail business, the US pension and retiree health liabilities will not transfer to the new company, a person familiar with the matter told CNNMoney.
In other words, GE is getting rid of the cash flows from the rail division, but holding onto some of the negatives.
Wall Street's biggest GE skeptic, JPMorgan Chase (JPM) analyst C. Stephen Tusa, Jr., warned in a report on Monday that GE's asset sales will likely fail to bring in enough cash to ease debt concerns.
"The need to do more to raise cash to ameliorate the ratings agencies," Tusa wrote, "remains the elephant in the room."
--CNNMoney's David Goldman contributed to this report.