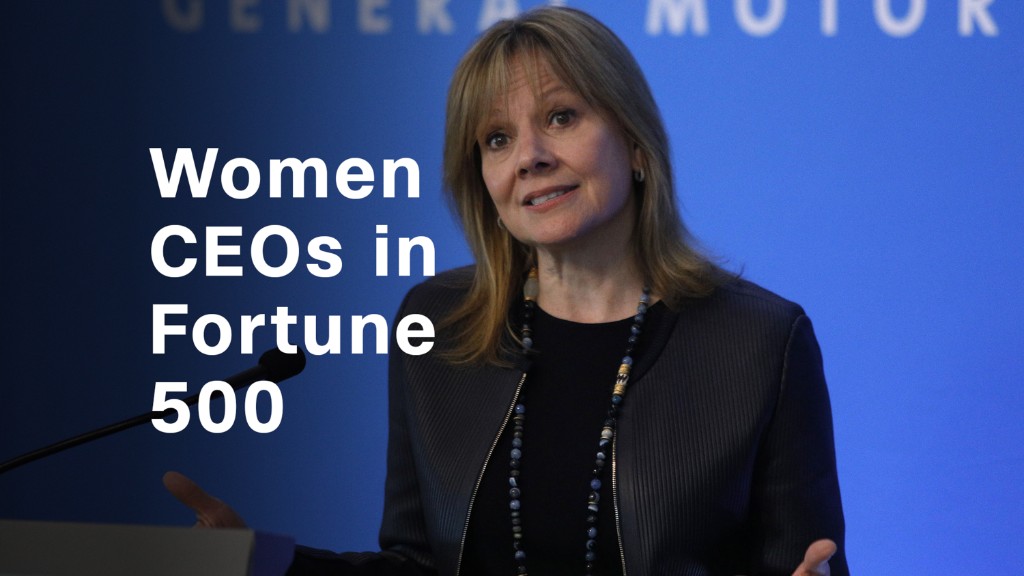 CEOs have always earned much more than the average worker — but a new report highlights just how large that pay gap has become.
This is the first year that businesses are required to disclose the ratio of CEO pay to median worker pay in their annual proxies, due to a provision of the Dodd-Frank financial reforms passed during the Obama administration.
The AFL-CIO's annual Executive PayWatch database, released Tuesday, compiled that data and shows that in many cases, the pay for top executives is hundreds — or even thousands — of times that of the median worker at their companies.
"This year's report provides further proof of America's income inequality crisis," AFL-CIO Secretary-Treasurer Liz Shuler said in a statement. "Too many working people are struggling to get by, to afford the basics, to save for college, to retire with dignity while CEOs are paying themselves more and more."
The largest pay gap for proxies released so far in 2018 by companies in the S&P 500 belongs to Mattel (MAT), according to the AFL-CIO.
But companies will continue to release their pay ratios in SEC filings in coming months, so any superlatives are subject to change. The AFL-CIO said it will keep updating its database as the relevant documents are filed.
Mattel CEO Margo Georgiadis was awarded almost $31.3 million in 2017. Meanwhile, the median worker at the company, earned $6,271.
The ratio? 4,987 to 1.
Related: The typical Amazon employee makes less than you think
Mattel told CNN that a large portion of Georgiadis' compensation was made up of one-time stock grants awarded when she joined the company in February 2017.
And because she resigned as CEO in April 2018, after only 14 months, Georgiadis ultimately only took home about $10.8 million for the year, the company said. The SEC requires companies to use the agency's method for calculating executive pay, which is based on targeted pay, as opposed to looking at a CEO's take-home pay, to create the pay ratios.
"It's also important to note that more than half of Mattel's worldwide employee base consists of manufacturing plant workers in Asia and elsewhere, which of course significantly impacts our median employee pay rate," a spokesperson said.
Mattel is followed by McDonald's (MCD), where CEO Steve Easterbrook, who earned nearly $21.8 million last year, made 3,101 times as much as the company's median employee.
When asked for comment, McDonald's said that Easterbrook grew the company's value by $36 billion in 2017.
"Steve Easterbrook's leadership has raised the bar for McDonald's by leading the business out of declining sales back to strong growth, unveiling plans to make the business more sustainable for both shareholders and stakeholders all while investing more in the education and skills of the people working in our restaurants," a spokesperson said.
Not all businesses have such large gaps.
At Berkshire Hathaway, the pay ratio is roughly 2 to 1. CEO Warren Buffett makes $100,000. The median worker at his company makes $53,510.
Related: Walmart's CEO earns 1,188 times as much as the company's median worker
Of course, Buffett is the third richest man in the world, worth $84 billion, according to the Forbes Billionaires List. So it's tough to hold him up as an example of parity.
The newly available pay ratios also highlight exactly how much standard workers earn.
Amazon disclosed that the median pay for its employees was just $28,446 in 2017 — less than some might expect from the tech and retail powerhouse.
That's a far cry from the $135,165 made last year by the median worker at Goldman Sachs (GS).
In a statement to CNN last month, Amazon said that the median pay figure includes "part-time, full-time and seasonal jobs in over 50 countries."
"In the U.S., the average hourly wage for a full-time associate in our fulfillment centers, including cash, stock, and incentive bonuses, is over $15/hour before overtime," the company said.
Amazon also stressed the additional benefits it offers, such as health plans, job training and "generous parental leave."
Neither Berkshire Hathaway nor Goldman Sachs responded to a request for comment.
-- CNNMoney's Donna Borak contributed to this report.