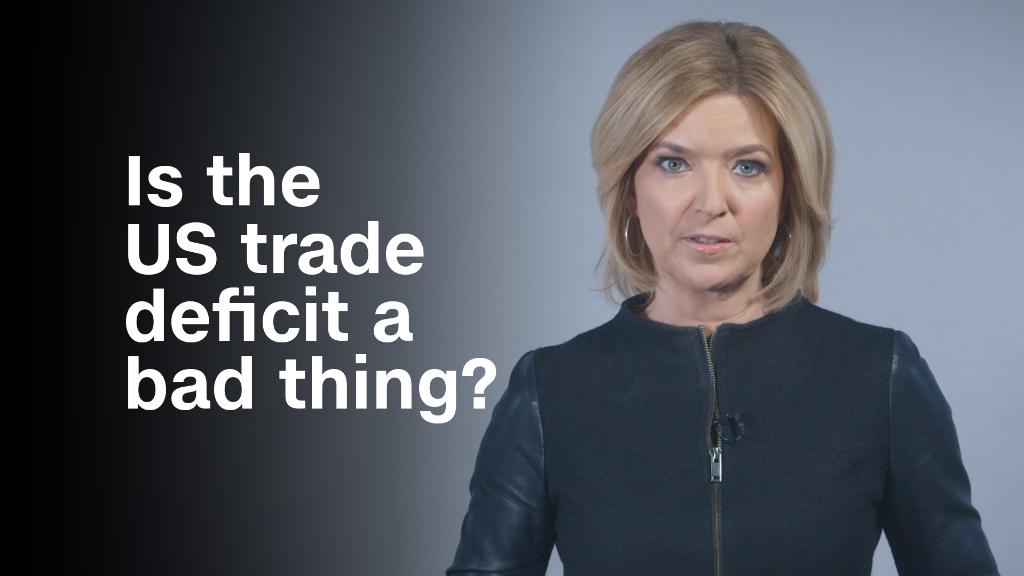 China knows what it's doing in negotiations with President Donald Trump on trade.
In recent months, Beijing has shown a willingness to make concessions. It's lowering tariffs on auto imports. It's opening its financial markets to foreign lenders. And it will start allowing US automakers to make cars in the country without local business partners.
But as notable as those changes are, China is standing firm on big issues. It's plowing ahead with its plan to dominate tech, including artificial intelligence. At the same time, China is pumping hundreds of billions of dollars into infrastructure projects in Asia, Africa and Europe — buying years of goodwill and geopolitical influence.
Trump, meanwhile, focuses on the trade deficit. But economists say that fixation is misplaced. China will continue to be a giant producer on the global stage, while the US economy is driven by consumer spending.
It would take enormous long-term guarantees to alter the trade imbalance in a meaningful way — not just increases to agriculture and energy exports, which China pledged over the weekend.
"This is China humoring the US," said Phil Levy, senior fellow on the global economy at the Chicago Council on Global Affairs.
On Tuesday, the Chinese Finance Ministry said China will cut import duties on passenger vehicles from 25% to 15% starting on July 1.
It's a flashy move that would let the United States claim a win. President Trump singled out China's tariffs on cars for criticism last month, pointing out that they're far higher than the 2.5% import duty on autos levied by the United States.
Related: China slashes tariffs on imported cars
"Does that sound like free or fair trade?" Trump tweeted. "No, it sounds like STUPID TRADE - going on for years!"
The easing of import duties isn't the only move China has made recently to show that it's willing to liberalize its economy.
The Chinese government has also promised to remove restrictions on foreign carmakers that want to manufacture vehicles in the country.
Previously, companies such as GM (GM) and Volkswagen had to form joint ventures with local partners in which the Chinese companies have the controlling stake. China said last month it will phase out those rules by 2022.
And Beijing is working to lift restrictions on foreign access to the country's banking, securities, insurance and asset-management markets, with changes expected by the end of June.
Such shifts benefit China on two fronts, according to Levy. They temporarily appease the United States, and they make it look like China is taking steps to become a team player on global trade, he said.
Related: Analysis: 3 tough questions after US-China trade truce
At the same time, China remains full speed ahead on its state-directed push to dominate high tech fields from electric cars to 5G wireless technology.
"The US is not going to change China's approach to technology policy," said Samm Sacks, senior fellow in the Technology Policy Program at the Center for Strategic and International Studies. "They certainly are not going to do it from any unilateral US action."
Beijing is also expanding its global clout by investing in ports, rail lines and other development projects through its Belt and Road initiative.
These plays for global dominance could position China as a much bigger threat to US hegemony down the road.
The Chinese government knows that Trump remains laser focused two big issues: North Korea and the trade deficit.
Trump has made clear that he wants a potential summit with North Korea in June to happen, and he wants China to keep pressure on North Korea.
Additionally, the president's emphasis on the trade imbalance has allowed China to provide the United States with nominal victories by making commitments to purchase more goods.
Even on this, experts are skeptical. Global saving and spending patterns are fairly entrenched, making bilateral trade deficits difficult to manipulate.
"If your metric is the US deficit on trade with China, the programs that have been unveiled so far are not going to decrease it significantly," said Nicholas Lardy, a fellow at the Peterson Institute for International Economics and expert on the Chinese economy. "It may prevent it from increasing further."