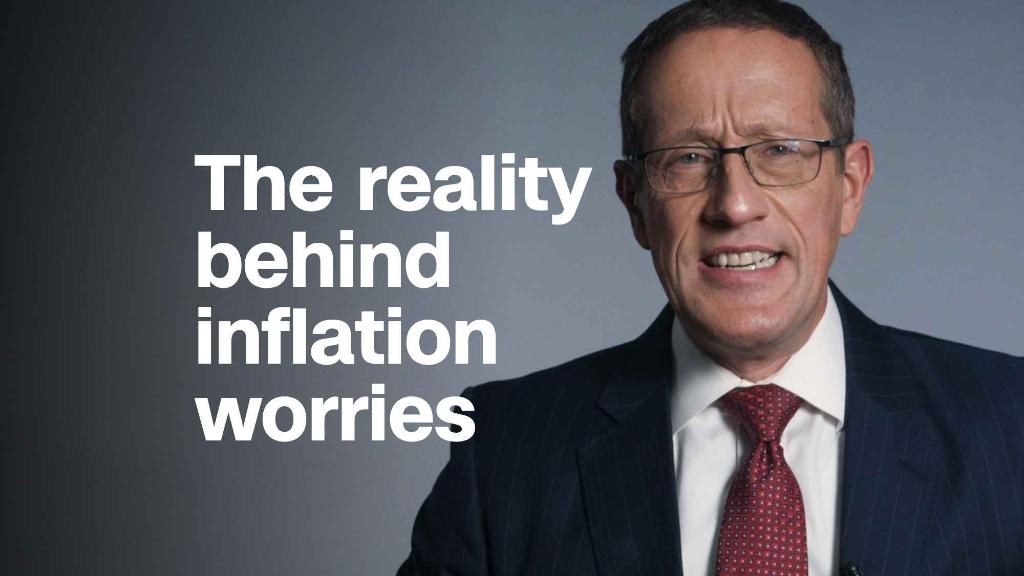 Inflation may be creeping higher. But the Federal Reserve isn't worried about it -- yet.
After years of stubbornly low inflation, some Fed officials signaled they would be more than comfortable if their preferred price-growth gauge is "modestly" above its 2% target "for a time," according to minutes of their May meeting released Wednesday.
So far, the Fed hasn't defined how much of an overshoot in inflation they would tolerate -- or for how long.
"A temporary period of inflation modestly above 2% would be consistent with the committee's symmetric inflation objective," according to the minutes.
The Fed is trying to strike a careful balance: It wants to raise interest rates steadily to keep the economy from overheating, but raising rates too quickly could help start a recession.
The US central bank, under Chairman Jerome Powell, left interest rates unchanged in May, while signaling growing confidence that inflation is inching closer to its goal.
Several participants at the May meeting suggested that the recent uptick in inflation was due to "transitory price changes" in health care and financial services. The Fed has made clear its goal is to meet its 2% target on a "sustained basis."
Related: The surprise winners of the bank regulation roll-back
Fed officials did however send a reassuring message to investors.
Minutes of the meeting show policy makers suggesting the central bank would "likely soon" take another step in raising raises if the economy continues on its glide path. Economists expect the Fed to nudge rates higher in June.
"Participants generally agreed with the assessment that continuing to raise the target range for the federal funds rate gradually would likely to be appropriate if the economy evolves about as expected," according to the minutes.
But policy makers were still undecided how often it would need to raise rate this year. The Fed has signaled it would raise rates three times this year.
Fed officials, according to the minutes, aired a range of views over how quickly to lift interest rates over the medium term to meet its objectives. They also debated whether it would soon be appropriate to revise their post-meeting statement as they press ahead in raising rates.
Despite the rosy outlook, minutes of the May meeting also showed that policymakers raised a number of concerns over the future of economy because of the possibility of a tit-for-tat trade war and the impact of tax cuts.
A number of Fed officials suggested that uncertainty surrounding trade issues could dampen business sentiment and spending. While a few others noted that US inflation could grow if global oil prices remain high.
Fed officials deliberated their May rate hike decision just as the Trump administration was negotiating with China on a variety of trade issues.