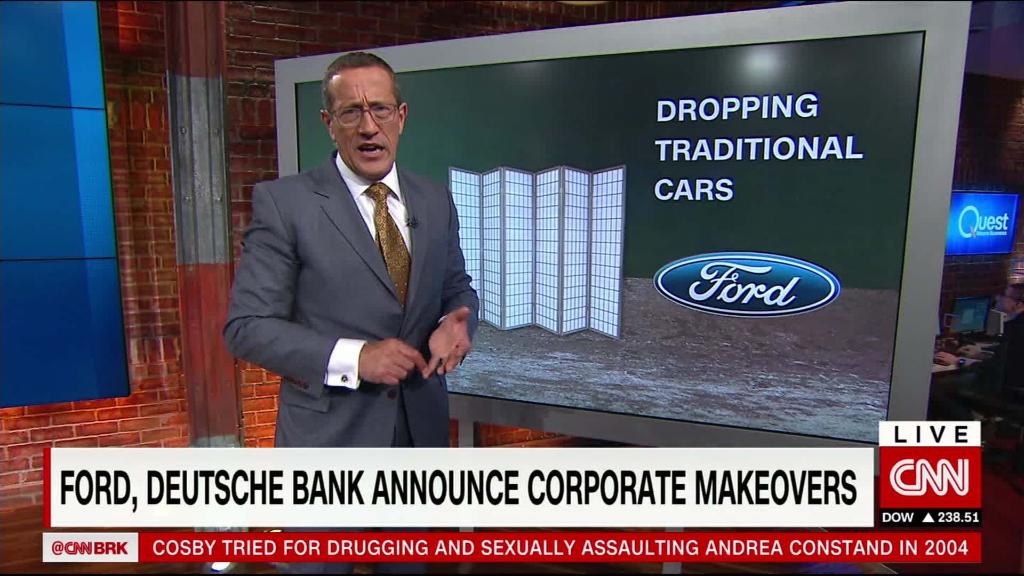 Germany's biggest bank is slashing more than 7,000 jobs.
Deutsche Bank (DB) on Thursday announced plans to overhaul parts of its investment banking business and bring down costs.
It said the measures are expected to reduce its number of full-time staff members from just over 97,000 to "well below 90,000."
It's the latest effort by Deutsche Bank to turn around its business after years of losses. Last month, it ousted CEO John Cryan, replacing him with Christian Sewing, who has spent his entire career at the bank.
Sewing announced soon after taking over that job cuts were coming.
He said in late April that Deutsche Bank's investment banking business would focus on serving its core European client base and reduce its commitment to the United States and Asia. He also announced a review of its global equities business.
The moves would bring "painful" cutbacks, he warned.
Related: Deutsche Bank to slash jobs in retreat from Wall Street
The company is now giving more details on the plans, which include cutting jobs at its equities sales and trading business by about a quarter.
"We remain committed to our Corporate & Investment Bank and our international presence -- we are unwavering in that," Sewing said Thursday. "However, we must concentrate on what we truly do well."
Deutsche Bank has already closed hundreds of bank branches in recent years and eliminated thousands of jobs in cost-cutting efforts.