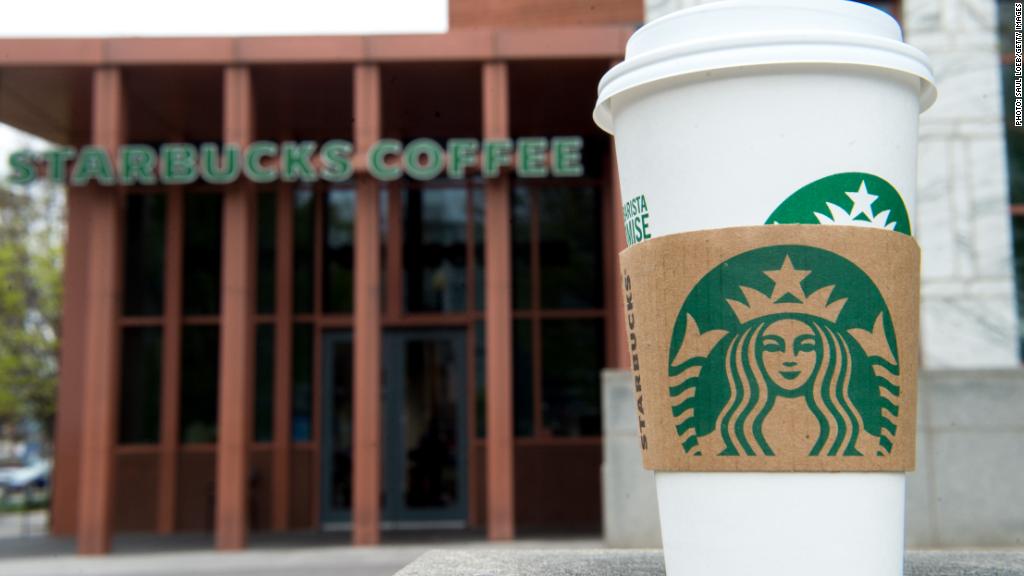 Starbucks and Disney made it clear on Wednesday: Companies that want to manage a crisis have to act fast.
For a long time, businesses were able to wait for the storm to pass. Now, social media means crises are magnified and last longer. So when controversies flare up, especially around sensitive topics like race, businesses have to respond immediately — or risk making the crisis worse.
"Things are imminently visible now," said Ed Zitron, founder of media relations company EZPR. "Two black men being arrested from a Starbucks is no longer something that is local paper fodder."
Starbucks has been working for weeks on an anti-bias training in response to the incident.
On the same day that Starbucks reclaimed the narrative of its public relations crisis, Disney rushed to quash its own.
Hours after comedian Roseanne Barr made racist comments on Twitter, Disney canceled her ABC show. At the same time, Starbucks was closing about 8,000 stores to conduct racial bias training for 175,000 employees. The training was announced in April after two black men were arrested in a Philadelphia Starbucks.
"These are two illustrations of great ways to handle a crisis," said Bryan Reber, a public relations professor at the University of Georgia.
Related: ABC cancels 'Roseanne' after star's racist Twitter rant
Reber lauded Disney, ABC's parent company, for "[coming] out quickly and firmly." When managing a crisis, he said, firms should "make an apology as is necessary and ... let your public know the way forward." Disney (DIS) followed that playbook, he said. "I don't think they had much of a choice."
He added that the decision might get some pushback from Barr's fans.
Companies should generally follow three rules when responding to a crisis: Be fast, be factual and be flexible, according to Andrew Gilman, founder of the crisis communications firm CommCore Consulting Group.
Disney acted quickly and responded to the facts. In this case, he said, there was no room to be flexible.
"They basically tried to cut out the cancer rather quickly by removing Roseanne," Gilman said.
"This is the instant 'good job,'" he said. But "they haven't changed the narrative."
He added that a member of Disney's leadership team should send out a memo to staff reaffirming that Barr's statements don't align with company culture.
Related: Howard Schultz: We need to talk about race in America
It might be tricky for Disney to get that message across. Barr has a long history of controversial tweets, including sharing conspiracy theories.
"Overall, they will look good for this," Zitron said of Disney's decision to cancel the show. But he said that in the long term, letting her past behavior slide "will reflect poorly on them."
Starbucks, likewise, won praise for how it responded to the arrest.
That doesn't mean it is free from criticism today. But the company has managed to set the terms of the discussion.
"You can criticize Starbucks all you want to on whether this [response] is too little," Gilman said. But "that' s a good debate to have." Rather than focusing on the incident itself, critics are now wondering if Starbucks' anti-bias efforts are enough.
On Tuesday, Starbucks Chairman Howard Schultz published an open letter to customers. He wrote that in the roughly six-week period since the arrest, the company has "reflect[ed] more deeply on all forms of bias," and put together an elaborate training.
Reber said the letter helped explain to customers why there was a lag between the arrest and the training. That extra time also helped Starbucks contain the crisis.
"They responded quickly at the time, but they asked for a grace period for them to get their plan together."
"What that did was buy them another positive news cycle," Reber said. "And we're talking about it again."
— CNN's Nathaniel Meyersohn contributed to this report.