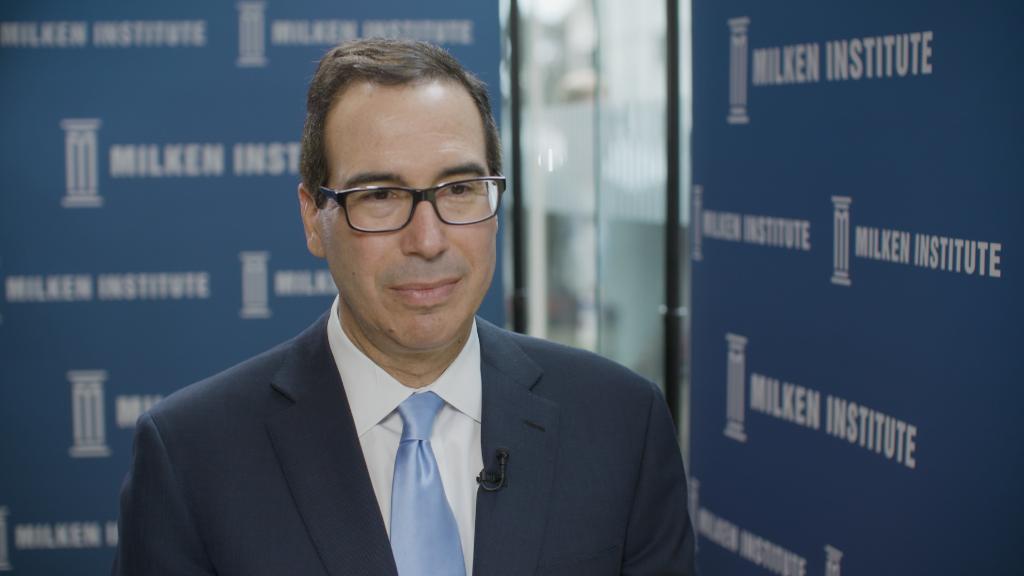 Finance ministers from six of the world's largest economies in a rare step expressed "disappointment" over President Donald Trump's unilateral decision to slap tariffs on steel and aluminum on its allies.
Top officials from the Group of Seven -- Canada, France, Germany, Italy, Japan and the United Kingdom -- asked US Treasury Secretary Steven Mnuchin to convey their "unanimous concern and disappointment" to the US president, suggesting his recent trade actions could incite uncertainty, dampening the goal of economic growth.
"There was an important difference of opinion," Canadian Finance Minister Bill Morneau told reporters at the closing press conference of the G7 summit in the resort ski town of Whistler, Canada, on Saturday. "The Americans have decided -- in our mind -- to take an action that is not at all constructive. It's actually destructive in our ability to get something done around tariffs on steel and aluminum."
In a joint statement, the six finance ministers, without the support of the United States, called for "decisive action" following the Trump administration's decision to impose tariffs on Canada, the European Union and Mexico this week. Each country has announced its own plans to retaliate against the United States.
Trump hits allies with metal tariffs; Mexico, EU and Canada vow to retaliate
Mnuchin told reporters at a separate press conference that he has already briefed the president on trade concerns aired during his bilateral meetings with counterparts from Canada, the United Kingdom, Japan and Germany. He said he would also speak with the president again when he returns to Washington.
"President Trump has been very clear in wanting to address trade issues," Mnuchin said. "Our objective is to make sure we have fair and balanced trade and that's what we're really focused on."
Just before the G7 summit ended, Trump tweeted that "the United States must, at long last, be treated fairly on trade."
Canadian finance minister: Trump tariff rationale 'absurd'
"If we charge a country ZERO to sell their goods, and they charge us 25, 50 or even 100 percent to sell ours, it is UNFAIR and can no longer be tolerated. That is not Free or Fair Trade, it is Stupid Trade!" the president said on Twitter.
A few hours later, Trump took to Twitter again, suggesting that the US has been taken advantage of by it allies. "When you're almost 800 Billion Dollars a year down on Trade, you can't lose a Trade War! The U.S. has been ripped off by other countries for years on Trade, time to get smart!"
The 25 percent import tariff on steel and 10 percent tariff on aluminum went into effect Friday.
The summit was supposed to be an opportunity to tout successes of the global economy, but trade disputes cast a dark shadow over the gathering.
Mnuchin faced an earful of complaints at the meeting as G7 officials vocalized frustration over the US action, which was seen as alienating historical trading partners.
The secretary spent his first few hours in Whistler behind closed doors in meeting with foreign finance ministers.
Trump is starting a global trade war
Morneau warned ahead of his bilateral meeting on Thursday that he'd "clearly" express his disappointment to Mnuchin for the US' protectionist decision.
"We will be divided -- it will not a G-7, it will be a G-6 plus one," French Finance Minister Bruno Le Maire said in a Bloomberg Television interview. "It is dangerous for growth, dangerous for the economic development of the world, and dangerous for our jobs in the EU."
Japanese Finance Minister Taro Aso also told reporters on Friday he almost 'felt sorry' for Mnuchin given the heft of complaints on trade.
"He's not directly in charge of the metal tariffs, so in that sense it was very tough for him," Aso told reporters. "I felt sorry for him, but I guess it's not the sort of issue I should sympathize with."
Mnuchin tried to dampen any characterization concerning his isolation among the group and stressed shared consensus on "many, many areas."
"This was the G7," said Mnuchin. "I think there was a comment out there that it was the G6 plus one. It was not. It was the G7. We believe in the G7. It's an important group."
Friction in Whistler could telegraph what may be an even tenser meeting when the leaders of the G7, including Trump and Canadian Prime Minister Justin Trudeau, hold talks next week in Quebec.