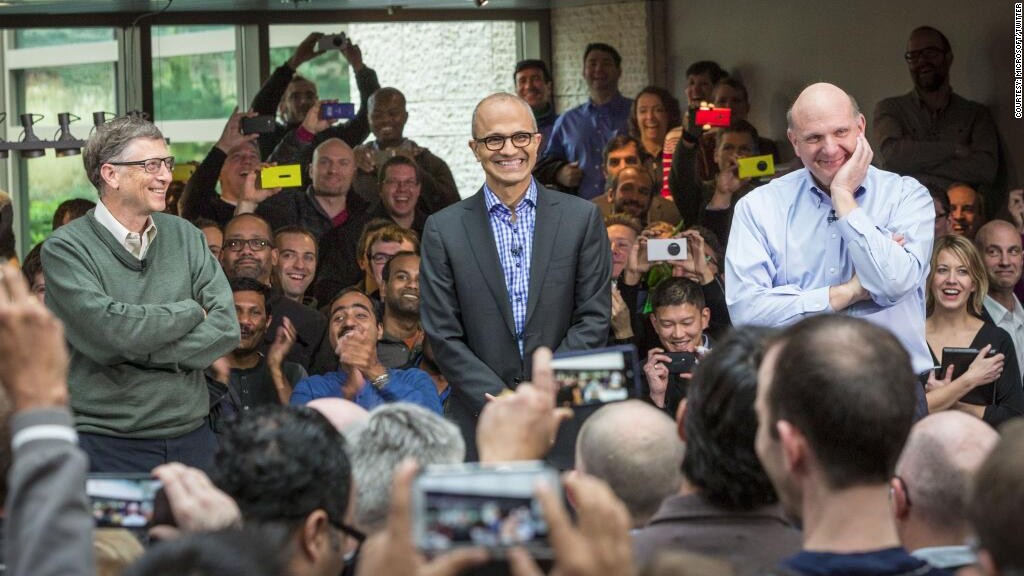 Microsoft just snapped up a coding platform that's hugely popular among software developers around the world.
The tech giant is buying GitHub for $7.5 billion, it announced Monday. GitHub was last valued at $1.9 billion, according to CB Insights.
GitHub, founded in 2008, hosts open-source software. It currently has more than 28 million users and hosts over 85 million code archives known as repositories.
"Microsoft is a developer-first company, and by joining forces with GitHub we strengthen our commitment to developer freedom, openness and innovation," Microsoft CEO Satya Nadella said in a statement.
Microsoft said it is already the most active organization on GitHub, with more than 2 million "commits," or updates, made to projects.
GitHub's business tools are also used by companies such as PayPal (PYPL), Airbnb and Spotify (SPOT).
The platform will continue to operate independently "to provide an open platform for all developers in all industries," Microsoft said.
Microsoft has reportedly expressed interest in the coding website before, but talks appear to have gathered momentum in recent weeks. The possibility of a deal was first reported by Business Insider last week.
"Microsoft's $7.5 billion acquisition of Github reflects the company's ongoing pivot to open source software, seeking to further broaden its large and growing development community," said Rick Lane, an analyst and senior vice president at Moody's.
The deal also highlights the growing importance of cloud computing and the ecosystem of smart devices known as the Internet of Things, Lane added.
Related: Microsoft passes Google in market value. Next up? Amazon
GitHub, based in San Francisco, has had its share of troubles over the past year. It has been looking for a new CEO since co-founder Chris Wanstrath announced his resignation from the role last year.
Once the acquisition closes later this year, that role will be assumed by Microsoft vice president Nat Friedman, the company said in its statement. Wanstrath will be a technical fellow at Microsoft.