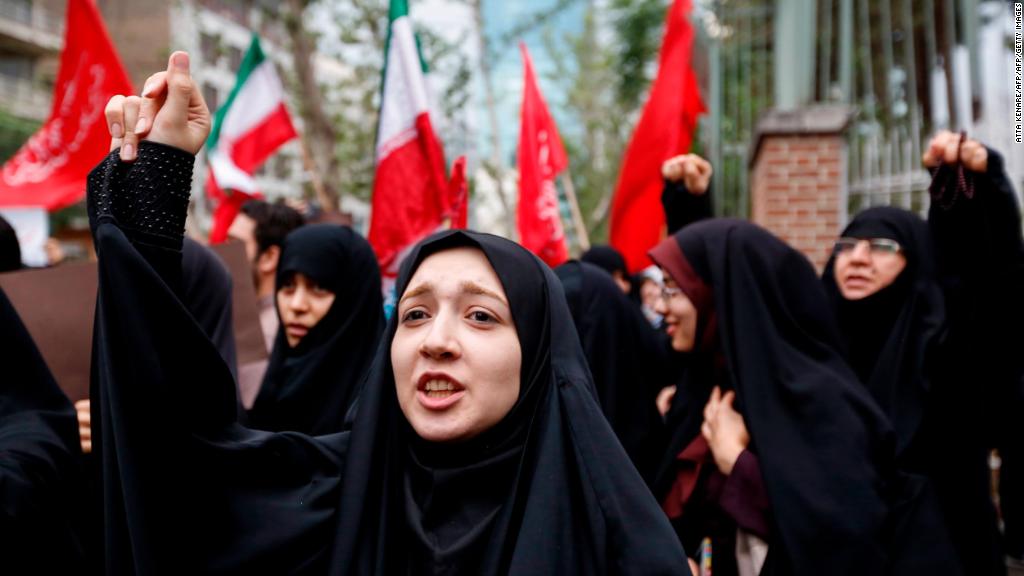 The European Union, France, Germany and United Kingdom have asked the United States not to impose sanctions on EU-based companies over Iran.
A letter signed by eight European officials that was published Wednesday asks the Trump administration to allow EU companies to continue doing business with Iran.
"As allies, we expect that the United States will refrain from taking action to harm Europe's security interests," the ministers wrote in the letter addressed to Treasury Secretary Steven Mnuchin and Secretary of State Mike Pompeo.
The letter was posted on the official Twitter page of French Finance Minister Bruno Le Maire.
President Donald Trump quit the Iran nuclear deal last month and reimposed US sanctions. He slammed the agreement, which included France, the United Kingdom, Germany, China and Russia, as a "horrible one-sided deal."
Related: EU fights back to neutralize US sanctions
The US sanctions prevent American companies from doing business with Iran. The US Treasury also plans to enforce "secondary sanctions" that would impact European companies, effectively stopping them from doing business in the country.
Companies caught violating the sanctions could be cut off from the US financial system and targeted with a range of penalties.
European political leaders are scrambling to save the deal with Iran in a bid to keep the country's nuclear ambitions in check. But if they're unable to guarantee continued trade and investment, Iran has little incentive to play ball.
Related: US sanctions deal body blow to Iran's economy
Some European companies have already determined that the risk of doing business in Iran is too great.
PSA (PUGOY), which makes Peugeot and Citroen cars, said Tuesday that it has begun to suspend its joint ventures in the country in order to comply with US law. It said it was working with the French government in an attempt to secure a waiver from sanctions.
Siemens (SIEGY) CEO Joe Kaeser told CNNMoney last month that his company could not do any new business in Iran.
French energy company Total (TOT) has said it is unable to proceed with a $2 billion project to develop the country's giant South Pars gas field.
-- Saskya Vandoorne contributed reporting.