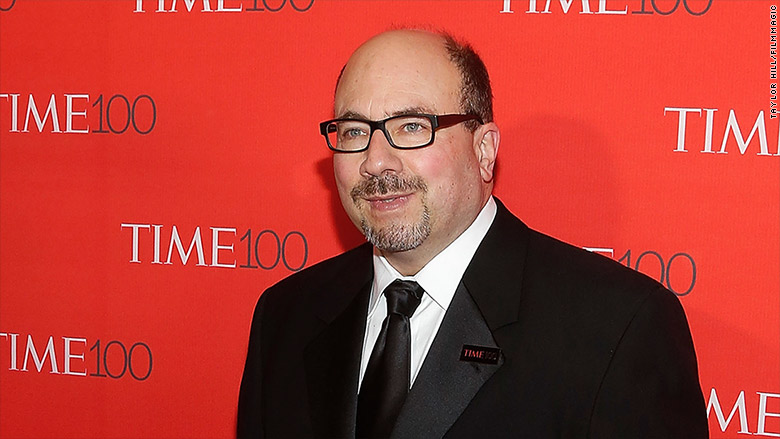 His website is often blamed for contributing to the decline of the newspaper industry, but now Criagslist founder Craig Newmark is giving $20 million to train future journalists at the City University of New York Graduate School of Journalism.
In honor of the donor, the school will be renamed the Craig Newmark Graduate School of Journalism at the City University of New York.
"I think right now in this country, we're in a kind of information war and people of good will need to stand up and do something real," Newmark said in an interview with CNNMoney.
Newmark has no personal connection to the school, but said he chose CUNY because it's a public institution with a diverse population and serves the types of students he once was -- those who rely on financial aid to get through school. Though the school will now bear his name, Newmark will not be heavily involved, saying his philanthropy model is to give money and "get out of the way."
"The CUNY journalism school does a lot to push forward the practice of quality journalism and does so by giving opportunity to everyone so that's a big part of what I'm doing," he said.
Newmark also cited his friendship with CUNY Professor Jeff Jarvis, who over the past 10 years helped him "understand a little bit about what's going on in journalism," Newmark said.
"I'm a news consumer, but my ignorance is smaller as a result of Jeff's help," he said.
The money will go toward hiring more faculty, developing new programs and activities that "help support greater trust in journalism," the school said in a statement.
"Craig Newmark's extraordinary generosity ensures that our still-young school will have the resources and flexibility it needs to remain at the forefront of journalism education," Sarah Bartlett, dean of the CUNY Graduate School of Journalism, said in a statement.
Newmark founded Craigslist in 1995. It quickly became a major online forum for users to post ads -- many of which are free of charge -- for everything from apartments, to furniture and jobs. But its free classified ads is often cited as a contributing factor to the demise of the newspaper industry, which relied on classified ads for revenue.
In the interview Newmark, brushed aside the idea that this gift is somehow making up for Craigslist's affect on the news industry, saying the decline "began long before."
For several years now, Newmark has given tens of millions to journalism organizations like the Columbia Journalism Review, Data & Society Research Institute, First Draft, the Poynter Institute for Media Studies, ProPublica, Robert C. Maynard Institute for Journalism Education, and the Sunlight Foundation.
"The deal is, we're in a crisis of information, this is seriously a 'we're all in this together, all hands on deck situation,'" Newmark said.
Newmark called out to his fellow millionaires to follow his lead and put some action behind their words.
"I'm putting my money where my mouth is," he said. "Other people with goodwill and resources should be doing that as well."