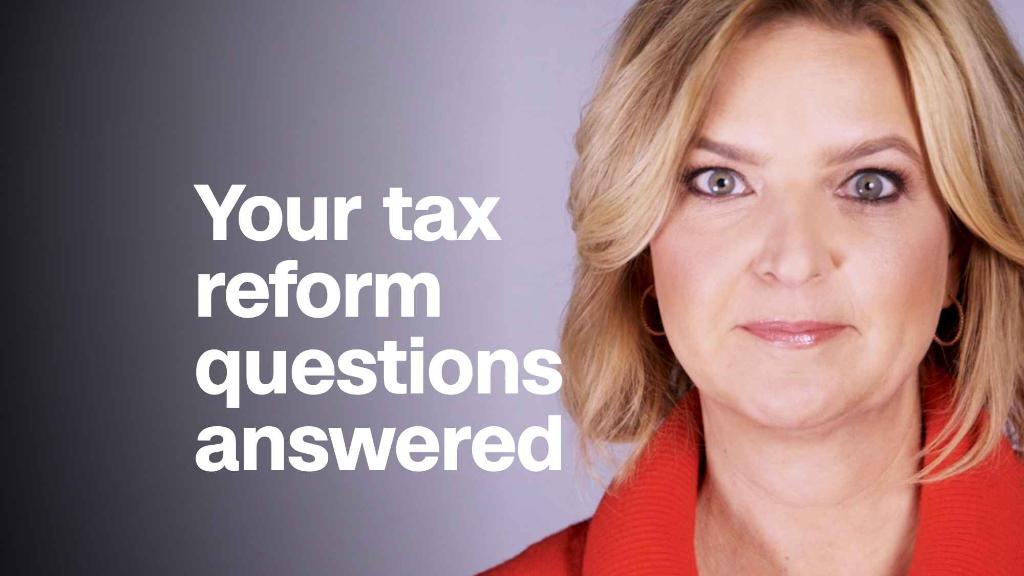 H&R Block is everywhere -- and that's a problem.
The company said it plans to close 400 smaller offices after it lowered its sales and profit margin outlook for the rest of the year. H&R Block's (HRB) stock plunged nearly 20% Wednesday.
During a conference call with analysts after the closing bell Tuesday, H&R Block CEO Jeff Jones said the decision to shutter the offices was part of its annual review and that the stores were mostly smaller ones.
The company does not plan to cut any jobs as a result of the closures, a spokeswoman for H&R Block told CNNMoney. She said that the stores being closed are all within five miles of other H&R Block locations.
H&R Block may be suffering from a Starbucks-like phenomenon -- having a bunch of locations that are too close to other ones.
The increased popularity of do-it-yourself tax software like TurboTax is also hurting H&R Block though.
Related: Tax cut windfall expected to eventually disappear for most workers
H&R Block does have its own DIY tax software as well. Jones said during the conference call that its DIY client base increased by 8% last year.
Jones noted that many people, including Millennials, still want assistance when doing their taxes too. Jones said half of the company's new customers are under the age of 35.
However, the company needs even more new customers -- of all ages.
"Our client retention is very strong, but new client growth is not where we want it to be," Jones said on the conference call.
Jones, a former executive at Uber and Target (TGT), knows firsthand what it's like to work for companies that are both disrupting and being disrupted. And it looks like he's back at a company that's being hurt more by technology than it is being helped by it.
That's the verdict from Wall Street at least. Shares of TurboTax owner Intuit (INTU) have surged 260% in the past five years while H&R Block's stock is down more than 15% over the same time frame.
President Donald Trump boasted on the campaign trail that he wanted to put H&R Block out of business. After he was elected, he said his plans to simplify the tax code would not make H&R Block happy.
But H&R Block, ironically enough, benefited in its latest quarter thanks to the passage of the tax reform bill. The company said that its tax rate fell to 6.3% from 33.1% a year ago.