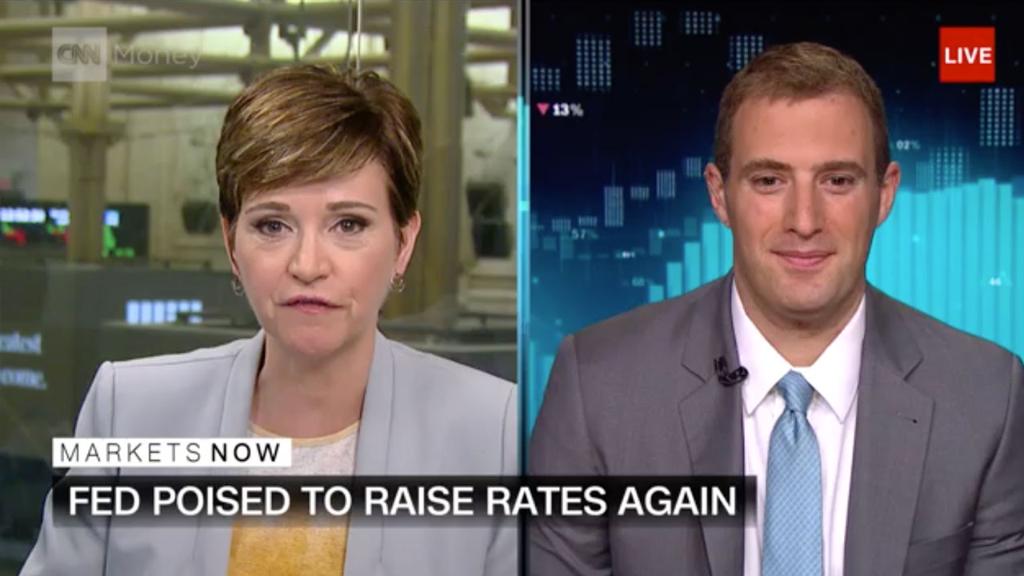 Savvy investors must pay attention to whether executives are buying up shares of their own companies.
That's according to David Miller, the co-founder, chief investment officer and senior portfolio manager of Catalyst Mutual Funds, an investment manager.
"Insider buying by top executives can be a tremendous catalyst towards really great results on the earnings front," Miller told CNNMoney anchor Maggie Lake on "Markets Now" on Wednesday.
Miller keeps an eye out for executives who spend their own money on company shares. He's noticed the trend at PayPal (PYPL), MMA Capital Management (MMAC) and Netflix (NFLX), and is bullish on those companies.
Conversely, Miller said, corporate leaders selling their shares is a red flag.
"When the executives are selling in a big way, all at the same time, that can be a very negative signal for a stock," he said.
The new tax law, which lowered the corporate tax rate, sparked a wave of corporate buybacks -— but also more selloffs. A recent analysis by SEC Commissioner Robert Jackson Jr. found that the percentage of insiders selling stock more than doubled immediately after buyback announcements.
Related: Watch 'Markets Now' here every Wednesday at 12:45 p.m. ET
CNNMoney's "Markets Now" streams live from the New York Stock Exchange every Wednesday at 12:45 p.m. ET. Hosted by Lake and CNNMoney editor-at-large Richard Quest, the 15-minute program features incisive commentary from experts.
Recent guests include BlackRock's (BLK) Rick Rieder, Stifel Chief Economist Lindsey Piegza and bitcoin bull Mike Novogratz.
You can watch "Markets Now" at CNNMoney.com/MarketsNow from your desk or on your phone or tablet. If you can't catch the show live, check out highlights online and through the Markets Now newsletter, delivered to your inbox every afternoon.
-— CNN's Matt Egan contributed reporting.