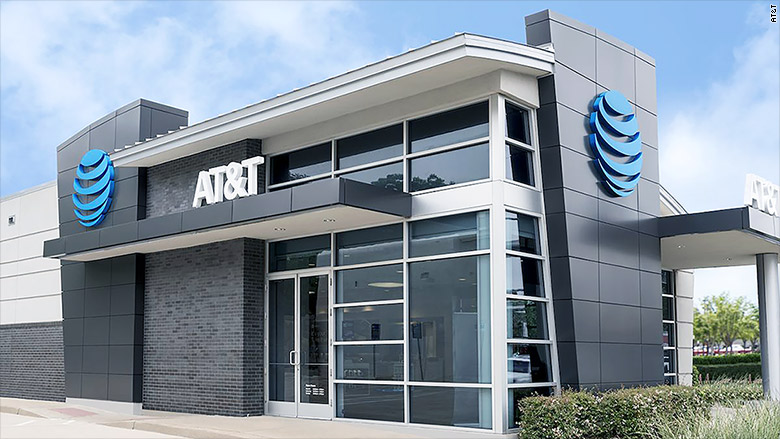 AT&T wireless plans and HBO subscriptions will now be under the same roof.
A federal judge on Tuesday gave the green light for AT&T's Time Warner acquisition to proceed, ushering in a media, technology and telecommunications behemoth. CNN is a unit of Time Warner.
Related: AT&T wins big. Next up: Comcast and Fox
The combined company posted nearly $192 billion in sales last year, and is worth roughly $282 billion on the stock market. That would have made it the seventh biggest American company by revenue last year, and it will have the thirteenth biggest market valuation.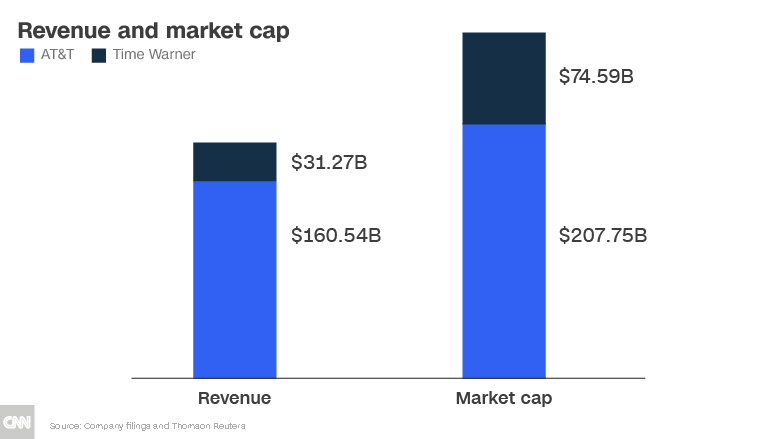 The new AT&T offers a wide variety of services. It sells cybersecurity and marketing solutions for businesses. AT&T offers broadband, satellite, wireless connections -- and the movies, TV shows and online video that flows over them. And it has a sizable international business too, mainly connecting Latin American DirecTV and Mexican wireless customers. These numbers reflect AT&T's 2017 annual filing.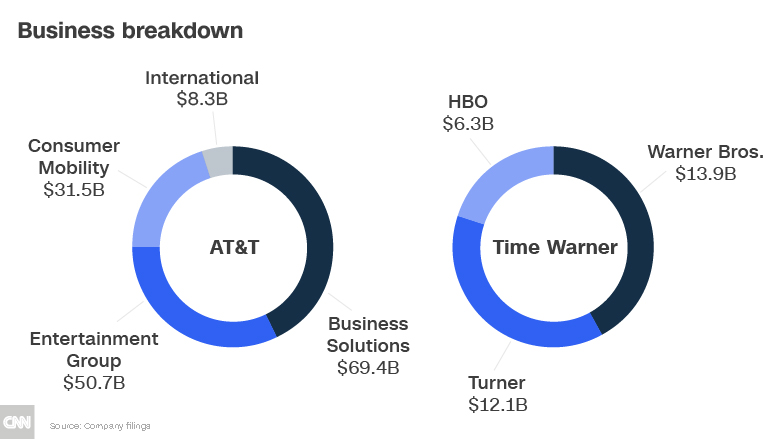 AT&T will also add HBO subscribers, Warner Brother's film studio and Turner channels. It already has nearly 142 million business and consumer wireless subscribers in the United States and 25.2 million video connections from its entertainment unit, including DirecTV satellite service, U-Verse and DirecTV Now.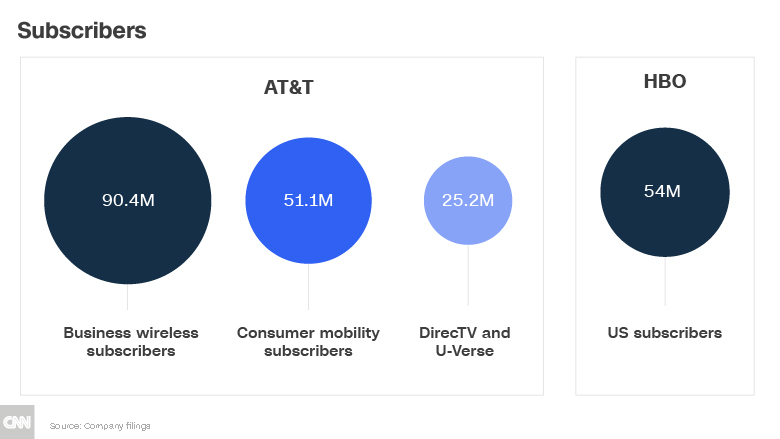 Warner Bros. will give AT&T a big presence in Hollywood. It was the No. 2 film studio at the box office last year.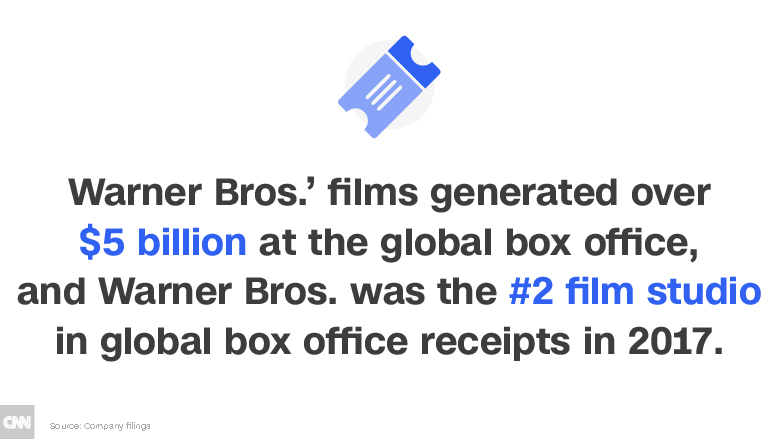 The new AT&T will also reach a huge TV audience, with five Turner cable channels, each with tens of millions of customers.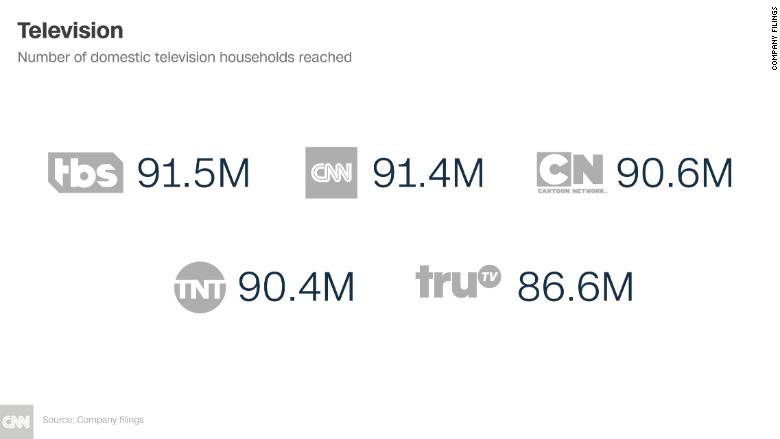 — Correction: A previous version of this story incorrectly stated where the majority of AT&T's international business comes from. This story has also been updated to include that the numbers reported in AT&T's 2017 annual filing and clarifies AT&T's entertainment business offerings.