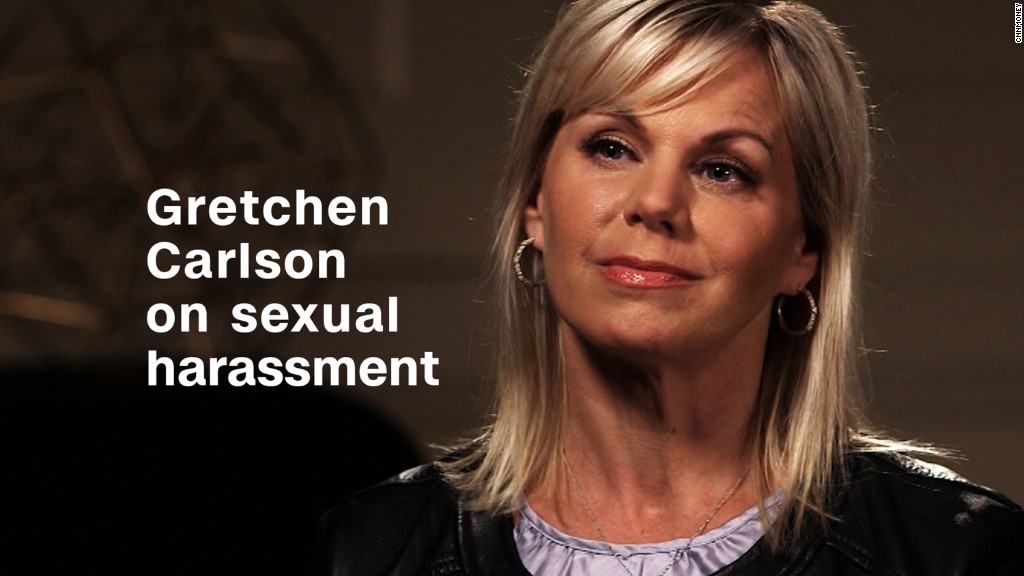 When a law student got an offer from one of Silicon Valley's most prestigious law firms last fall, she wasn't about to quibble over the stack of documents they asked her to sign.
The agreements seemed like standard practice. So even when it came to signing over her right to join a class action lawsuit in any employment matter, she didn't object.
"This isn't stuff you negotiate," said the now-graduate, who asked not to be identified. "You go intern for the summer. You get a job offer, and you either go work for that firm or you're jobless."
A few months later, though, the decision started to bother her. The burgeoning #MeToo movement was shining a light on mandatory arbitration agreements, which require workers to pursue any legal issues they have with their employer in a private setting rather than in court.
Arbitration, which is often conducted in private, offers an alternative to regular courts. It can be cheaper and faster, for both plaintiffs and defendants. But critics say mandatory arbitration, often imposed in settings where people feel they have no choice to agree to it, can be used to keep legitimate grievances out of the public eye.
"What I don't think should happen is having hundreds of law students walking into a situation where entire rights are obliterated," says the former student, who also recalls signing a non-disclosure agreement. "You end up creating a world where these conversations aren't even happening, and things are siloed off and quiet. That's deeply dangerous."
But even as the use of mandatory arbitration agreements remain popular in America's workplaces, some employees — law students in particular — are pushing back and some companies and firms are having second thoughts about using them.
'For 99% of employees, it's not a choice'
Mandatory arbitration agreements have steadily grown over the past two decades as lower courts supported the practice, according to research by Cornell University professor Alexander Colvin funded by the left-leaning Economic Policy Institute.
Today, such agreements are in place at more than half of non-union, private-sector employers in the United States. Now plenty more businesses may roll them out.
In a decision last month, the US Supreme Court upheld a company's ability to enforce clauses that bar employees from joining class action lawsuits.
"A lot of companies were waiting on the Supreme Court to see whether it was permissible or not," says Ron Chapman, an attorney with Ogletree Deakins, who helped set up a do-it-yourself arbitration clause generator on the firm's website that went live hours after the court ruled. He says that about 50 businesses have made use of it so far. "I've been on the phone nonstop since the decision came down."
Much attention has been focused on the impact of mandatory arbitration on low wage workers. In her dissenting opinion, Justice Ruth Bader Ginsburg argued that barring class action lawsuits hurts people with smaller claims who can realistically take legal action only if they band together and convince a lawyer to take the case on contingency.
Related: The ways companies silence women at work
But mandatory arbitration is most common among higher wage workers, according to Colvin's research. In professional fields, like business services, education and health care, more than 60% of non-union, private-sector employers require one, he found.
These workers typically understand what they're signing — but often feel that they don't have any more ability to opt out than someone toiling at a fast food restaurant.
"The only people who can do that effectively are CEOs," Colvin says. "For 99% of employees, it's not a choice. It's a company policy."
That even includes lawyers, whose jobs revolve around access to the court system.
"I can't say that I took the time to pore over every detail and understand the legal significance of what I was signing," says the law student who joined the Silicon Valley firm.
But thanks to a growing movement among law school students, young attorneys-to-be might be able to fight back.
Law students want change
Earlier this spring, a Harvard Law lecturer named Ian Samuel posted on Twitter about how Los Angeles-based Munger, Tolles & Olson was requiring summer associates to sign arbitration agreements.
After drawing criticism on social media, the firm announced it would scrap the agreements. "In this case, we were wrong, and we are fixing it. We will no longer require any employees, including summer associates, to sign any mandatory arbitration agreements," the firm wrote in a tweet.
Another large firm, Orrick, Herrington & Sutcliffe, quickly followed suit. "It's time to make a change. We will no longer require any employees, including associates, to sign any arbitration agreements," the firm tweeted.
Emboldened by that success, students at the University of California-Berkeley, Harvard, Georgetown, Yale and a number of other colleges and universities began setting up petitions and asking their career counseling offices to pressure corporate recruiters that come on campus to drop the arbitration agreements from their employment contracts.
In mid-May, 50 of the country's top law schools sent a letter to 374 of the country's largest legal employers asking them about their use of mandatory arbitration. The students said they would make the results available to other students so they could consider those policies when looking for a job.
Last week, exactly half of the employers responded. Of those, 18 of the firms said they required some or all of their new hires to sign arbitration agreements, including very large firms. In their survey responses, Cooley said it would exclude harassment and discrimination in future arbitration agreements, and Drinker Biddle & Reath said it has never required confidentiality. Another firm, Gibson Dunn, said that arbitration "offers a swift, fair and easier-to-access process for the resolution of employment disputes."
Related: Lyft joins Uber to end forced arbitration for sexual assault victims
Student activists believe that many of the remaining 187 non-respondents also require mandatory arbitration.
"We are really left wondering what these firms are hiding," says Nate Brown, who just graduated from Berkeley Law.
But the survey also showed that many of the nation's highest grossing firms do not require mandatory arbitration, proving to the students that shutting down access to the courts isn't a prerequisite for being a successful business. Also, several firms indicated they were reconsidering their policies.
For example, Miller Canfield, a Detroit-based firm with more than 265 attorneys, has required arbitration agreements in the past but is thinking through whether to continue doing so.
"In light of concerns that arbitration more broadly has been used to conceal bad behavior, we are reevaluating our ongoing use of it for employment dispute resolution," says CEO Michael McGee. "This issue is part of a larger discussion about diversity within Big Law, and about success and opportunities for leadership in large law firms for minorities and women."
Related: Microsoft lifts policy that silences sexual harassment claims
In the wake of the Supreme Court ruling, the #MeToo movement is putting pressure on other large employers, like Microsoft, to think twice about their mandatory arbitration agreements — at least in the context of sexual harassment.
"Increasingly the plaintiffs bar is looking to corporations to rescind these policies, because we now know that arbitration creates a mechanism that conceals harassment," says Debra Katz, a Washington D.C.-based attorney who focuses on employment discrimination. "It's such an unfair forum."
Unless Congress changes the law, however, it's still to an employer's advantage to keep their employment disputes out of court — unless collective public pressure by high-value prospective employees, like graduates of America's top law schools, convinces them otherwise.