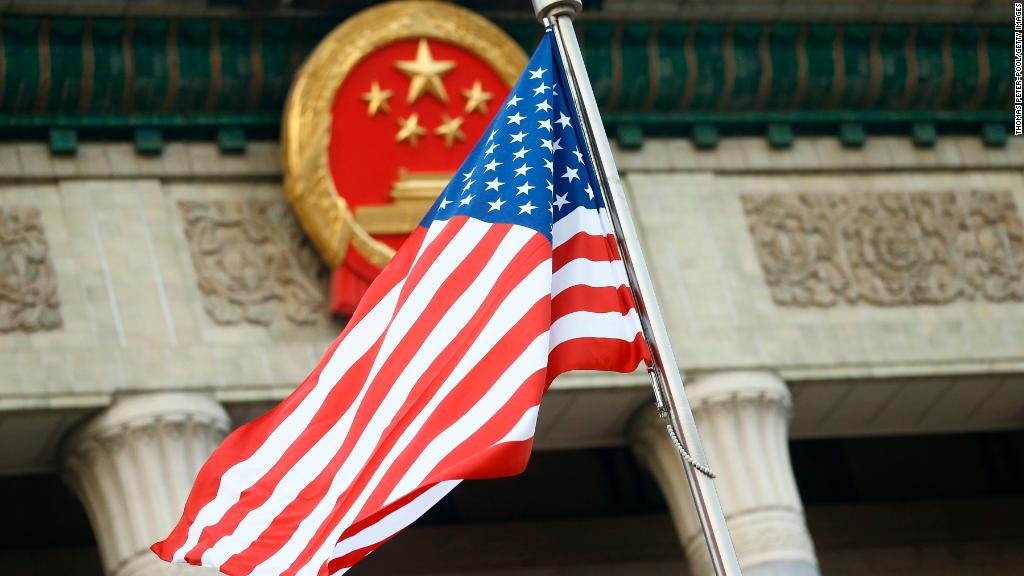 Escalating trade tensions have all but wiped out the optimism that businesses felt because of tax cuts, a Federal Reserve official says.
Raphael Bostic, president of the Atlanta Fed, said Monday that trade fears have dimmed his forecast for economic growth.
In prepared remarks for a speech in Savannah, Georgia, Bostic said he began the year picking up optimism from businesses about the corporate tax cut.
"However, that optimism has almost completely faded among my contacts, replaced by concerns about trade policy and tariffs," he said.
He said businesses are pushing ahead with projects that are already under way. But "I get the sense" that the bar for investing in new projects is "quite high," he said.
"'Risk off' behavior appears to be the dominant sentiment among my contacts," Bostic said.
Fed officials have been hearing concerns from business leaders about changing US trade policy.
Related: American businesses brace for pain from trade fight with China
The Trump administration recently imposed steel and aluminum tariffs on Canada, Mexico and the European Union, all US allies. On Friday, the United States announced a 25% tariff on $50 billion of imports from China. China quickly announced plans to retaliate.
Last week, Fed Chairman Jerome Powell played down the impact that trade frictions were having on businesses' behavior.
"Right now, we don't see that in the numbers at all," said Powell at a press conference. "The economy is very strong. The labor market is strong. Growth is strong. We really don't see it in the numbers. It's just not there. I would put it down as more of a risk."