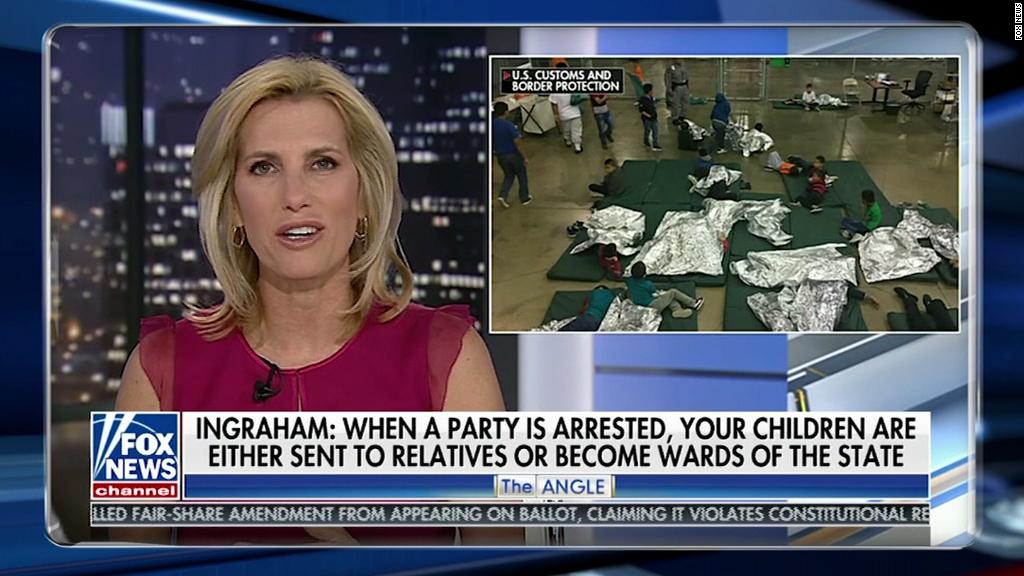 Hollywood and creative talent from 21st Century Fox are condemning the company over its news division's coverage of the crisis at the southern US border, where parents are being separated from their children when families enter the country illegally.
Steve Levitan, the co-creator and executive producer of ABC's "Modern Family," which is owned by Fox's TV studio, tweeted on Tuesday that he would leave the network due to Fox News' coverage of President Trump's border policies.
"I have no problem with fact-based conservatism (such as WSJ), but @FoxNew's 23-hour-a-day support of the NRA, conspiracy theories and Trump's lies gets harder to swallow every day as I drive onto that lot to make a show about inclusion," he tweeted on Tuesday. "I look forward to seeing #ModernFamily through to the end and then, sale or no sale, setting up shop elsewhere."
Levitan later clarified his Twitter comments in a separate statement.
"I have great respect and admiration for Dana Walden, Gary Newman, Peter Rice and everyone at 20th Century Fox Studios who have all treated me so well for almost two decades," Levitan said, referring to the Fox Television Group's two CEOs and the president of 21st Century Fox, respectively. "For now, I will take some time to see where those people land, and at that point, make a decision about my future."
Paul Feig, who directed 20th Century Fox's "Spy" and "The Heat," also expressed his outrage over Fox News' coverage.
"I have made two films for 20th Century Fox and love the people in the movie and TV divisions," Feig tweeted on Tuesday. "But I too cannot condone the support their news division promotes toward the immoral and abusive policies and actions taken by this current administration toward immigrant children."
Levitan and Feig's tweets follow those of "Family Guy" creator Seth MacFarlane, who spoke out on Saturday about Fox News and one of its prime time anchors Tucker Carlson, saying, "It's business like this that makes me embarrassed to work for this company."
Carlson on Monday said those speaking out against the issue don't care "about helping children."
"Their goal is to change your country forever," Carlson said on his show on Monday night. "And they are succeeding, by the way."
Carlson's fellow prime time host, Laura Ingraham on Monday called the detention centers where children are kept in chain-linked fences "summer camps."
Director Judd Apatow, who said he hasn't worked with Fox since 2002, called on those who work at the company to speak out.
"Where are the Fox stars and executives speaking up?!" Apatow tweeted Monday. "Imagine if it was your kids. Who has a movie, TV show, sporting event, news show at Fox? How can you remain silent when they promote these policies?"
Related: Trump's media allies struggle to mold coherent defense of his immigration policy
On Tuesday, Apatow thanked Levitan tweeting that "We need as many people as possible to speak out against destroying families and how Fox News supports these policies."
"They are a propaganda arm of this evil administration and since they are a business we should let them know how we feel about that," Apatow said.