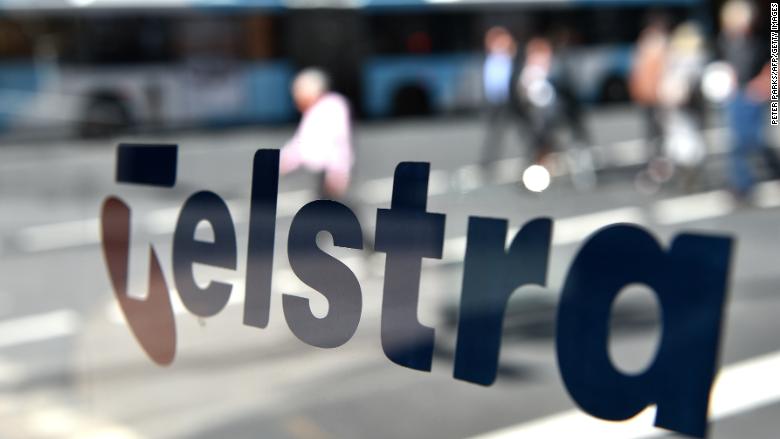 Australia's biggest telecom operator is cutting 8,000 jobs in a dramatic bid to bring down costs.
Telstra (TLSYY) said in a statement Wednesday that it will slash employee and contractor roles as part of plans to reduce costs by 2.5 billion Australian dollars ($1.8 billion) by 2022. It will also sell off assets to pare down debt.
The company, which has 32,000 employees, said one in four executive and middle management jobs will be eliminated over the next three years.
Telstra, Australia's former telecommunications monopoly, is also planning to split its infrastructure operations, which include data centers and broadband cables, into a separate unit and will drastically slim down the number of products it offers customers.
"The rate and pace of change in our industry is increasingly driven by technological innovation and competition," CEO Andrew Penn said in the statement. "In this environment, traditional companies that do not respond are most at risk."
Related: Huawei to Australia: We're not a security risk for 5G
Telstra's stock fell 5% in morning trading in Sydney. The company's shares have lost more than half of their market value over the past three years.
It said it expects to take a one-off financial hit of 600 million Australian dollars ($445 million) as a result of the restructuring.
Ratings agency S&P last month downgraded Telstra's debt for the first time in 12 years, highlighting the company's dwindling market share amid rising competition in Australia.
Telstra also on Wednesday gave a profit forecast for its 2019 financial year that fell short of analysts' expectations.
The company already warned last month that profits for its 2018 financial year would come in near the bottom of the range it previously forecast.