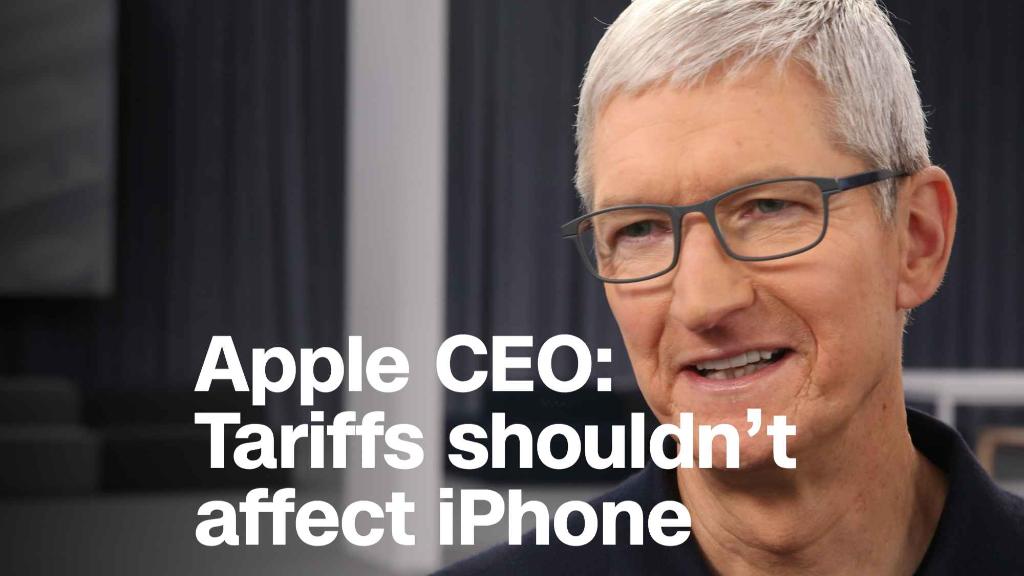 President Donald Trump is escalating his trade fight with China. Here's what you need to know.
What just happened?
The White House on Monday started the process to impose tariffs on $200 billion of Chinese goods, on top of $50 billion already announced.
The Trump administration said the penalties will be applied if China goes through with its promise to retaliate against US tariffs announced last week. Beijing has promised to respond with penalties of equal scale.
Economists are worried because neither side shows signs of backing down.
Also on Monday, Trump threatened to impose more tariffs on another $200 billion worth of Chinese goods if Beijing continues to retaliate.
That sounds big. Is it?
China and the United States traded goods and services worth over $650 billion in 2016. It's the world's largest bilateral trading relationship.
Most of that trade is in goods -- not services -- and most of it flows from China to the United States.
China shipped far more goods to the United States ($505 billion last year, according to US figures) than came back in the opposite direction ($130 billion).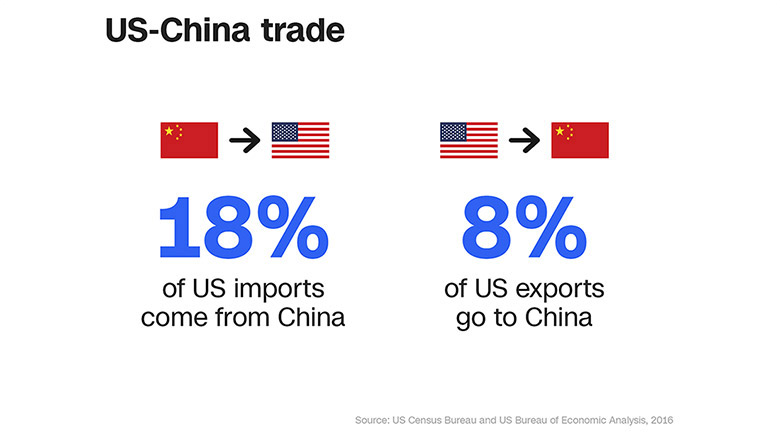 The Trump administration has announced plans to target products from China including machinery, electrical goods and vehicles.
Even if Americans don't buy these items directly, they could still feel the impact as US companies raise their prices to help them pay for more expensive machines and industrial goods.
How will China respond?
Because China can apply tariffs to US goods worth only $130 billion, Beijing will have to find other ways to execute a proportional response.
Analysts say the Chinese government could target trade in services between the two countries rather than physical products. That means things like tourism and education, industries from which the United States benefits a lot more than China does.
What would that look like?
When China was locked in a dispute with South Korea last year, the unofficial order was given for Chinese travel agencies to halt tour groups to South Korea. Chinese tourism to South Korea was cut nearly in half, hurting hotels, duty free stores and other travel businesses.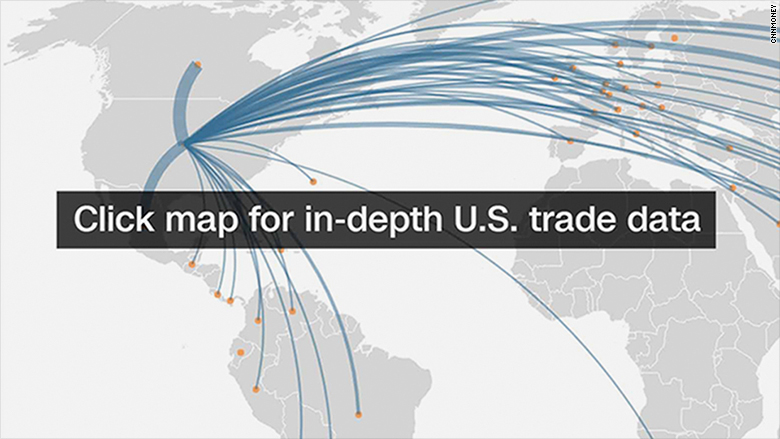 The companies caught in the middle
Beijing could seek to make life difficult for US companies that rely on the Chinese market.
"History shows that there are various other measures [China] could take to inflict pain on US companies ... including scaled up health, safety and tax checks, delaying the imports of goods, and boycotts," warned Louis Kuijs, the head of Asia economics at Oxford Economics.
US companies including Apple (AAPL), GM (GM) and Boeing (BA) generate large amounts of sales in China.
American companies could be affected in other ways, too.
The Semiconductor Industry Association, which represents major American chipmakers including Intel (INTC) and Qualcomm (QCOM), said it was alarmed to find the US government was considering tariffs on computer chips imported from China.
US companies often send mostly finished chips to China for assembly, testing and packaging. They could face tariffs when the chips are shipped back in to the country.
Rising trade tensions also put new deals and investment at risk.
"Most damaging for businesses and investment is perhaps rising uncertainty caused by lasting trade disputes, which could delay or significantly change business and investment decisions," warned economists at UBS.
Global impact
Protectionism is threatening to slow global trade, undermining growth and jobs in the United States.
"Let us not understate the macroeconomic impact [of the trade spat]," IMF chief Christine Lagarde warned last week. "It would be serious, not only if the United States took action, but especially if other countries were to retaliate."
US tariffs on imported steel and aluminum have already drawn a response from a range of countries including Canada, Mexico and the European Union.
"This impact appears to remain manageable," said Kuijs. "But it would come at a time when the global economy is already grappling with various other challenges, which could potentially magnify the impact on business confidence and investment."
-- Julia Horowitz, Daniel Shane, Jethro Mullen and Steven Jiang contributed reporting.