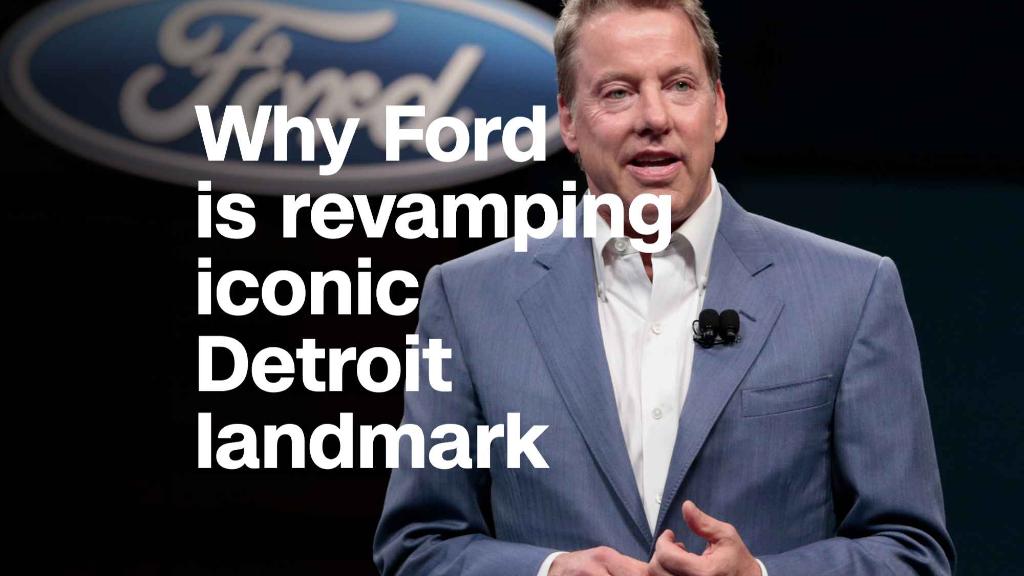 Two of the world's top carmakers are looking to team up.
Ford (F) and Volkswagen (VLKAY) said Tuesday they are "exploring a strategic alliance" to work on potential projects together including the development of a range of commercial vehicles.
The potential partnership aims to "strengthen each company's competitiveness and better serve customers globally," the companies said in a joint statement.
"Markets and customer demand are changing at an incredible speed," said Thomas Sedran, head of strategy for Volkswagen, which also owns iconic brands like Audi, Porsche and Lamborghini. "To adapt to the challenging environment, it is of utmost importance to gain flexibility through alliances."
Volkswagen and Ford will not take any stake in each other as part of the alliance, they said.
Related: The German cars Trump doesn't want
The proposed link-up appears geared at sharing costs for developing new vehicles such as delivery vans, auto analysts at UBS wrote in a research note on Wednesday. It could also help Volkswagen and Ford adapt to the broader trend of electrification in the commercial sector.
"Ford is a leading player in the European [light commercial vehicle] market with its Transit family and, therefore, significant economies of scale might be achievable from VW's perspective," the analysts noted.
Volkswagen shares opened 0.5% higher in Europe on Wednesday.
Related: Ford dropped cars but it's keeping the Mustang. Here's why
The announcement comes as Volkswagen continues to be hit by the fallout of a massive emissions scandal. The German carmaker has admitted it rigged millions of diesel engines to cheat on emissions tests.
Audi CEO Rupert Stadler became the latest company executive to be linked to the scandal when he was arrested this week as part of an investigation by German authorities.
Ford, meanwhile, been shifting its focus to larger vehicles, announcing earlier this year that it would stop selling most of its car models across North America in favor of SUVs, trucks and commercial vehicles.
-- CNNMoney's Mark Thompson and Ivana Kottasova contributed to this report