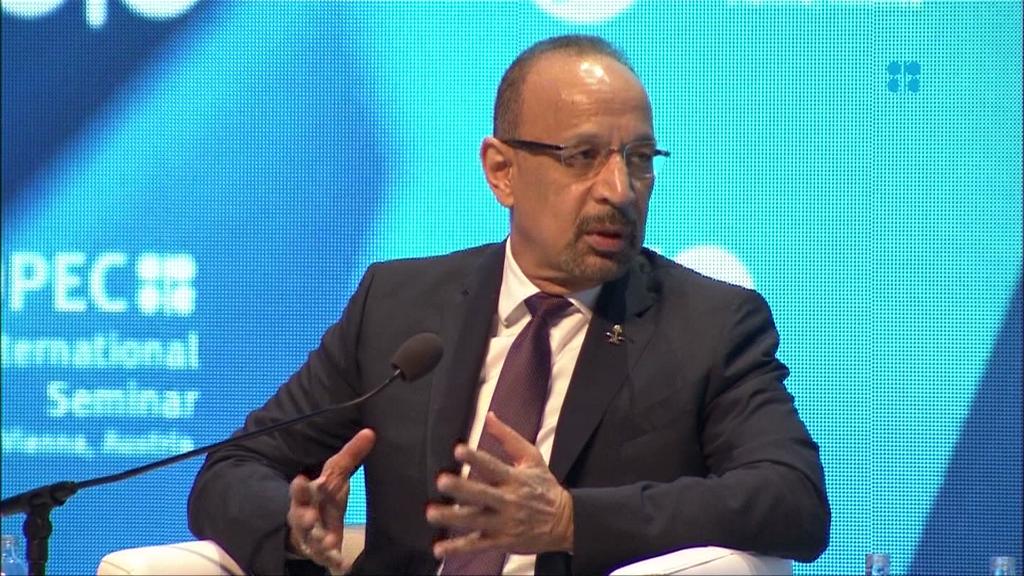 Saudi Arabia wants OPEC to boost oil supply to keep its customers satisfied. And it thinks other producers will agree.
Saudi Energy Minister Khalid Al-Falih said Thursday that OPEC members and other countries who agreed in November 2016 to cut output should increase supply by about one million barrels per day to prevent a shortage.
"That would be a good target to work with," Al-Falih said on the eve of an OPEC summit in Vienna, Austria.
"I am sure we will come to consensus, and we will look back at this meeting as being equally important to the one we had in late 2016 when we decided to take that first action we took as 24 countries of restricting supply to bring stability back to the market," he added.
Oil prices have spiked by as much as 20% this year, in part because OPEC has produced even less than was foreseen under the 2016 agreement, which was supposed to reduce supply by 1.8 million barrels per day.
Related: Shale exec says US will soon be the world's biggest oil producer
One way of easing the crunch would be for OPEC to come back into line with the existing agreement, but working out the details would be tricky because some countries — such as Venezuela — can't pump more.
"I think coming close or even below the 1.8 million cut is called for by the fundamentals," Al-Falih told CNNMoney Emerging Markets Editor John Defterios. "How to achieve it is the tricky question because not every country can respond to an allocation of a higher production target."
Oil prices fell 2% after the Saudi minister spoke, before recovering slightly.
Related: Iran says OPEC should stick to its production limits
Friday's meeting could be a tense affair. Some OPEC members have been opposed to a production increase, and others don't want to go as far as Saudi Arabia.
Iran has said that OPEC should stick to the terms of the production cut agreement, which took effect at the start of 2017 and is scheduled to run through the end of 2018.
-- Alice McCool contributed to this report.