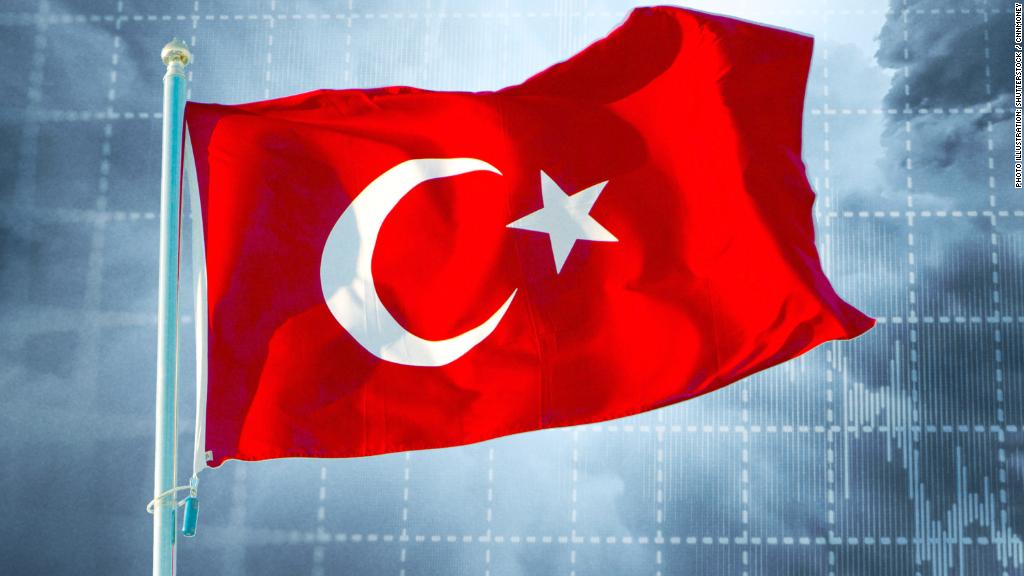 Recep Tayyip Erdogan is asking Turkish voters for another term as president. They may say no because of a feeble currency and runaway price hikes.
The economy has become a major issue in Turkish elections scheduled for Sunday thanks to inflation that's running at 12%, and a currency that has dropped to a record low against the US dollar.
Erdogan, who says he wants greater control over the economy, has made matters worse by suggesting he wants to control interest rates. Foreign investors, who fear a loss of independence at the central bank, have taken flight.
"The economy is terrible. It's over. Everyone except for [Erdogan] and his sultanate is suffering," Nusret Barak, a retiree, told CNN in Istanbul. "There is nothing at our breakfast table anymore ... I have less cheese, I have less bread, I have fewer olives."
Turkey's currency, the lira, has fallen about 40% since an attempted coup in July 2016. The central bank has jacked up interest rates to nearly 18% in a bid to stem the tide, but that's piling on the pain for Turkish citizens.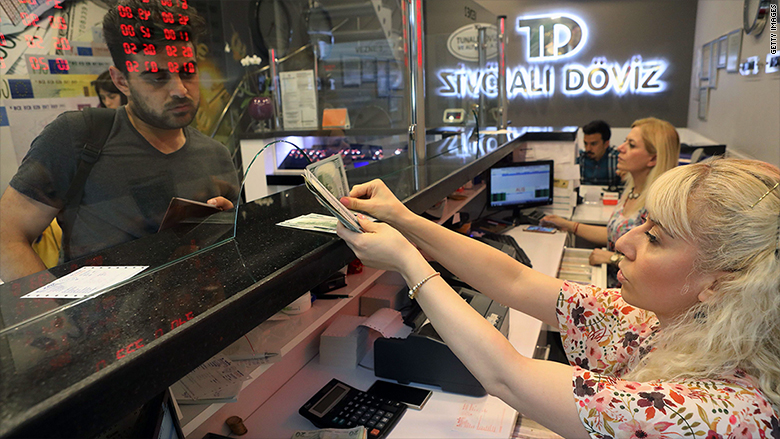 Melek, a domestic worker in Istanbul who declined to provide her surname, said the weak lira means she cannot afford to give traditional gold coins as gifts at weddings and other family events.
"I tell my relatives, I'm sorry, I just can't afford it," she said. "It used to be that people would talk about it if you didn't give gold, but now ... no one can afford gold."
Erdogan, who served as prime minister from 2003 until he was elected president in 2014, has long boasted about economic achievements that benefited his lower and middle income electoral base.
The Turkish economy grew 7.4% in the first quarter compared to the same period last year, but analysts caution that the boom has shaky foundations: easy money and massive investment in real estate.
Plus, that growth is considered "old news" since it came before the currency crash gained momentum in April and May, said Jason Tuvey, a Middle East economist at Capital Economics.
Related: Turkey hits United States with retaliatory tariffs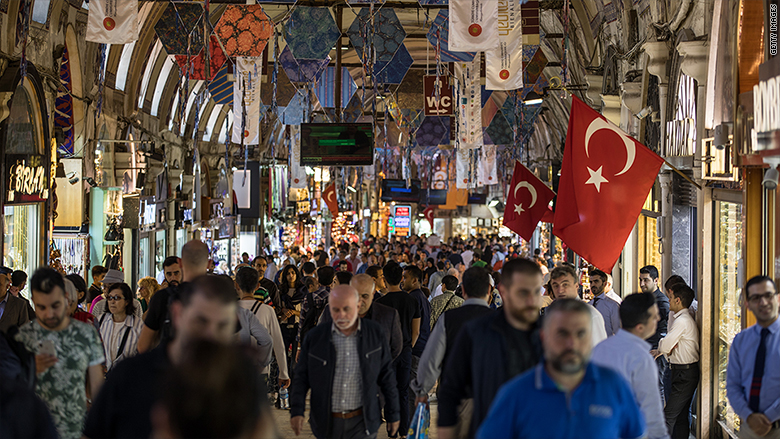 Erdogan has sought to blame forces outside Turkey for any discomfort.
Gulbahar Turan, an accountant, said she believed that "games by foreign powers" contributed to the lira crash. She said she would vote for Erdogan even if the currency's value was halved.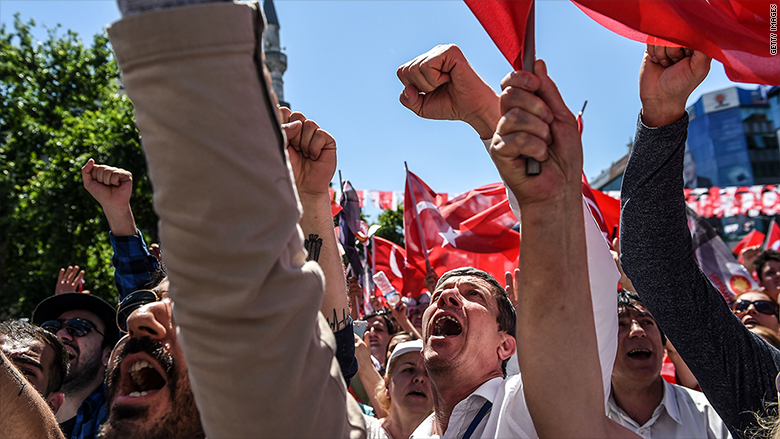 Still, there could be more economic pain around the corner.
Turkey is among the countries that are most vulnerable to interest rate hikes by the Federal Reserve that cause money to drain out of emerging markets and flood into the United States.
With a current account deficit above 5% of GDP, the country imports more than it exports and needs foreign finance to make up the difference. It plugs the gap with short-term debt that leaves it vulnerable when investors quickly head for the exits.
"Turkey becomes very vulnerable since most of the funding is done on a less than one-year basis," said Per Hammarlund, the chief emerging market strategist at Swedish bank SEB.
Related: Could Erdogan lose? What to know about Turkey's elections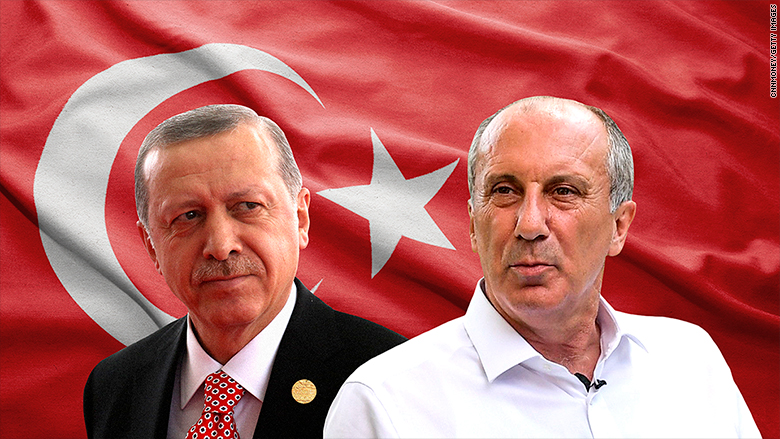 Voters may turn to Muharrem Ince, an opposition candidate who has called out Erdogan over his handling of the economy and staked out more orthodox positions.
Erdogan is leading in the polls, but he may be forced into a runoff if the opposition performs well.
"Generally, financial markets have reacted positively to a victory for President Erdogan ... but this time may actually be different," said Tuvey.
-- Isil Sariyuce and Gul Tuysuz contributed reporting.