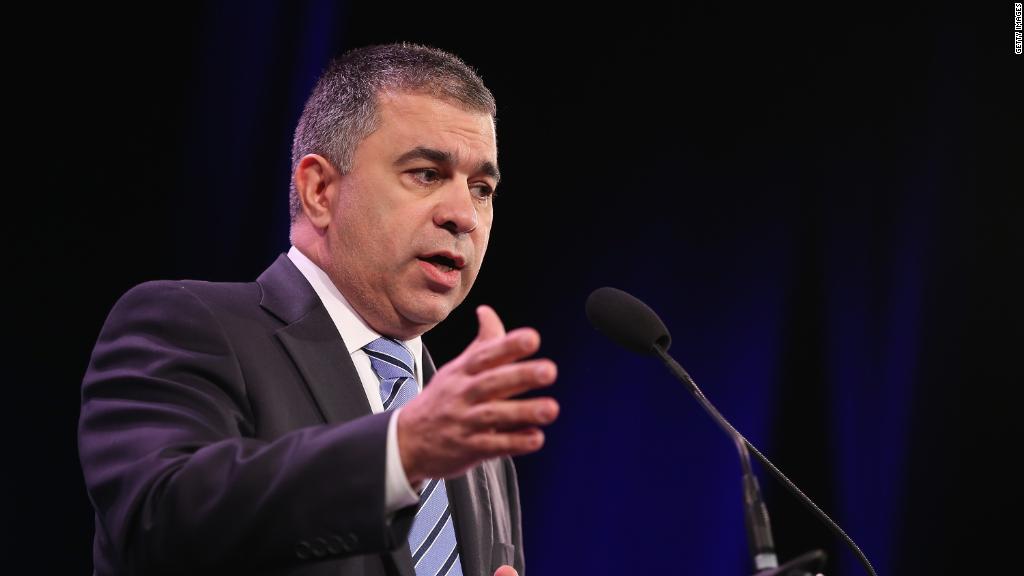 Fox News is distancing itself from a racist remark made by one of its paid commentators on Sunday.
The commentator, David Bossie, was arguing on "Fox & Friends" with Democratic strategist Joel Payne, who is black. He told Payne, "you're out of your cotton-picking mind."
Payne was stunned by the remark. He told Bossie he had "some relatives who picked cotton, and I'm not going to sit back and let you attack me on TV like that."
Bossie, a veteran conservative activist, was a deputy campaign manager on the Trump campaign. He also served as a deputy director of Trump's transition team. He joined Fox News in February 2017.
Fox declined to comment on whether Bossie would be suspended in the wake of the on-air controversy.
Related: Roseanne canceled after star's racist Twitter rant
But in a statement, a Fox News spokesperson said "David Bossie's comments today were deeply offensive and wholly inappropriate. His remarks do not reflect the sentiments of Fox News and we do not in any way condone them."
Payne, appearing on MSNBC later in the day, said he had a "terse" exchange with Bossie immediately after the Fox News panel. He expressed "some regret," Payne said.
Four and a half hours after the TV segment, Bossie tweeted an apology.
"During a heated segment on 'Fox & Friends' today, I should have chosen my words more carefully and never used the offensive phrase that I did," he wrote. "I apologize to Joel Payne, Fox News and its viewers."
Payne said during his MSNBC interview that he accepted the apology in Bossie's tweet, but said his comments have prompted "frustration" among minorities.
"My namesake is my great-grandfather, who was a sharecropper," he said. "I took that very personally."
"Our family and people like us have worked very hard to come up over the years. And so, to have someone kind of reduce our experience and try to make light of that experience — which I imagine Mr. Bossie was doing — that was offensive and that was unacceptable to me," Payne said.
The banner on screen during the Fox News segment said "PUNDITS CALL TRUMP SUPPORTERS RACIST, NAZIS." The segment was supposed to be all about heated rhetoric.
After the "cotton picking" comment, Bossie again said to Payne, "You're out of your mind."
"Let's end it on a civil note," host Ed Henry said.
He moved on, but came back after a break to "address what just happened."
"I want to make clear Fox News and this show, myself, we don't agree with that particular phrase," Henry said. "It was obviously offensive, and these debates get fiery. That's unfortunate."