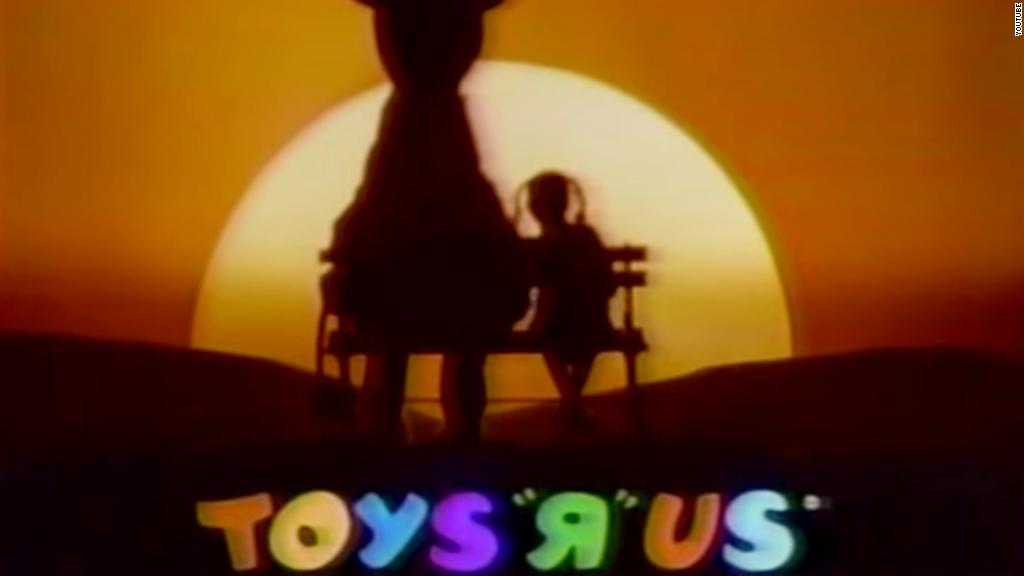 The end is finally here for Toys "R" Us stores in the United States. The toy retailer will close its remaining 200 stores on Friday.
Toys "R" Us filed for bankruptcy in September in hopes of turning around. But terrible Christmas sales left it on life support. The chain had 735 US stores when it announced plans to go out of business in March.
The 70-year old company will continue in some other countries, such as Canada.
Related: Amazon didn't kill Toys 'R' Us. Here's what did
In addition to competition from big box retailers and online rivals like Amazon (AMZN), Toys "R" Us was doomed by an unsustainable debt load that came in the wake of being taken private by KKR, Bain Capital and real estate firm Vornado in 2005.
Some longtime employees have been staging protests because they were not paid severance after losing their jobs. The 31,000 US workers received only 60-days notice as required by federal law. Another round of protests is scheduled for this week.
"We get customers who come in and give us hugs," said Madelyn Garcia, manager of the store in Boynton Beach, Florida, who has been with the company for 30 years.
Related: How Toys 'R' Us went from big kid on the block to bust
Shoppers will find deep discounts but little in the way of merchandise on the shelves of the remaining stores. Garcia said her store is mostly vacant.
She said she has about 45 staffers still on the job, some who moved over from other stores that have already closed. She has yet to find a new job herself.
"I'm hopeful I'll find something, along with the rest of the team," said Garcia. "But it's hard to look for a job and go on interviews when you're trying to close your store."
Related: Toys 'R' Us is shutting down in Australia, too
Some of the stores now open won't make it all the way to Friday's deadline. For example, Garcia's store will close Thursday.
The toy industry will face a drop in sales from the chain's closing.
Big box retailers such as Walmart (WMT) and Target (TGT) had already surpassed Toys "R" Us in total toy sales, but the chain was an important place for toy makers to sell their full line of products. Both Hasbro (HAS) and Mattel (MAT) reported lost sales of tens of millions each in the first quarter because of the Toys "R" Us closings, according to the companies.
Related: Local toy stores are thriving as Toys 'R' Us is dying
Toys "R" Us said it is in the process of trying to find new tenants for its stores.
On Monday Party City (PRTY) announced it would use 50 of the locations for its seasonal "pop up" stores, and expand from its traditional Halloween City stores to offer Toy City stores that will stay open through the holiday season this year.
But those locations will be only temporary rentals and Party City does not anticipate using any of them permanently, Dan Sullivan, Party City's CFO, told CNNMoney.