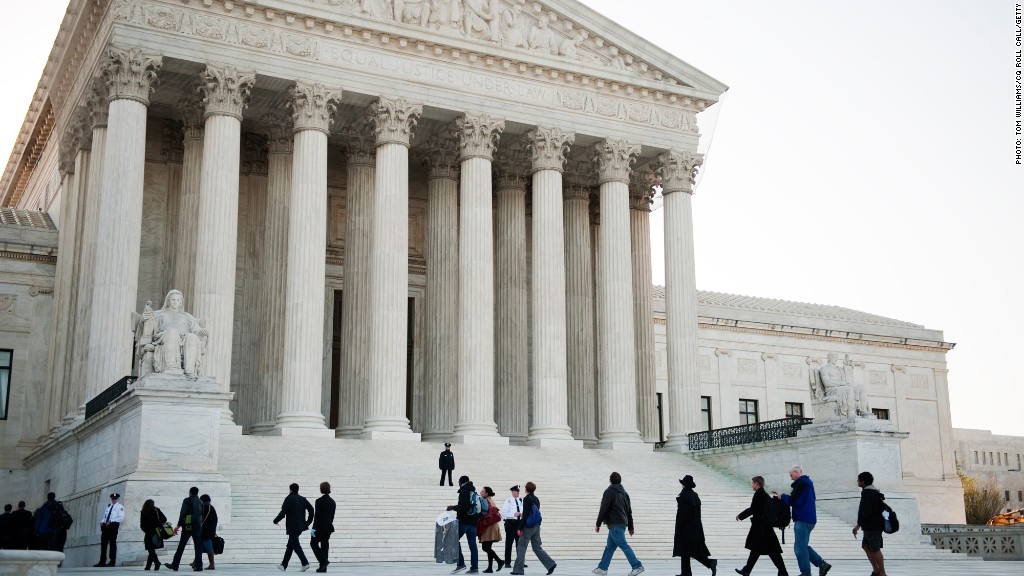 The Supreme Court handed down a decision that can affect how online sales are taxed, and there's a reason we are seeing changes coming in the restaurant and beverage industries.
Here's a look at all the news that happened last week that can affect your wallet:
A change in sales tax collection rules
If you can't remember the last time you shopped in an actual store, listen up.
The Supreme Court ruled Thursday that states can compel retailers to collect sales taxes, even if they don't have a physical presence in the state.
The decision overturns a 1992 ruling that effectively barred states from collecting such taxes, and could leave consumers paying more for online purchases as cash-strapped states tap a new source of revenue.
Here's what it could all mean for online retailers and shoppers.
Speaking of taxes: If you make $100,000, here's a breakdown of where you're likely to get the biggest tax cut.
Companies are upping their game
Consumers' eating and drinking habits are changing. And companies are finally responding.
Chipotle may have a bunch of new items on its menu, including quesadillas, tostadas and a milkshake. Will the new menu offerings be enough to woo back customers? We shall see.
And if you need something to wash all that down, Gatorade has sugar free options. Gatorade Zero, which has no sugar or carbs, hit stores last week. It comes in orange, lemon lime, and glacier cherry, and is priced in line with the brand's classic sports drink.
Starbucks brewed up some not-too-hot news last week: The coffee giant will close 150 stores next week. That's about three times as many as it typically shutters. So what's the deal? CNN's Danielle Wiener-Bronner explains what's going on.
And here's a fun one: Eggo sales have seen a boost in sales thanks to Netflix show Stranger Things.
How to play this trade war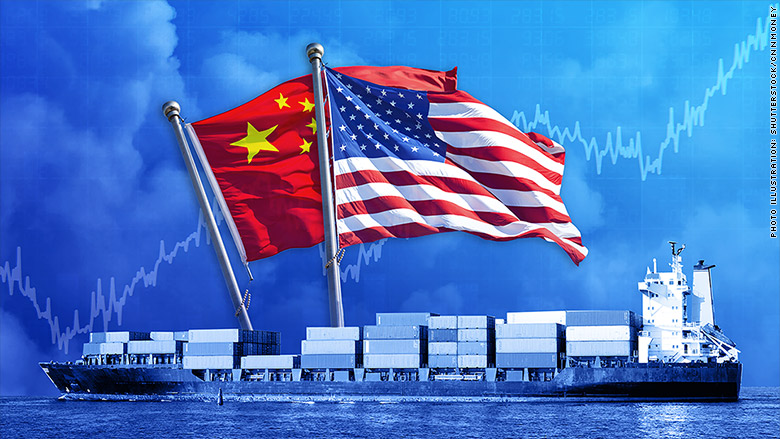 It seems like every day the plot thickens with the global trade war.
Tariffs on more than $3 billion worth of American exports to Europe took effect last week. There's now an additional 25% tariff on a slew of items including motorcycles, orange juice, bourbon, peanut butter, cigarettes and denim. Turkey hit the US with retaliatory tariffs last week.
There are no winners in a trade war, writes CNN's Paul R. La Monica.
But as global tariff tensions heat up, there may be some places in the market where investors can hide and ride out the storm. Read more about how to do it here.
Wanted: health care workers
The health care industry desperately needs workers. By one estimate, the US will need to hire 2.3 million new health care workers by 2025 to adequately take care of the country's aging population.
But that's easier said than done. With unemployment near record lows, the workers that are available often aren't armed with the right skills.
So the industry is making some bold moves to find workers.
Many employers are beefing up their benefits to retain and attract workers.
Vacation time can be a big perk, but in many offices workers dread asking for time off.
Research shows that vacations are beneficial for both employees and employers, but time off requests don't always go over well.
Here's how to put an end to vacation shaming.
Repairing your relationship with money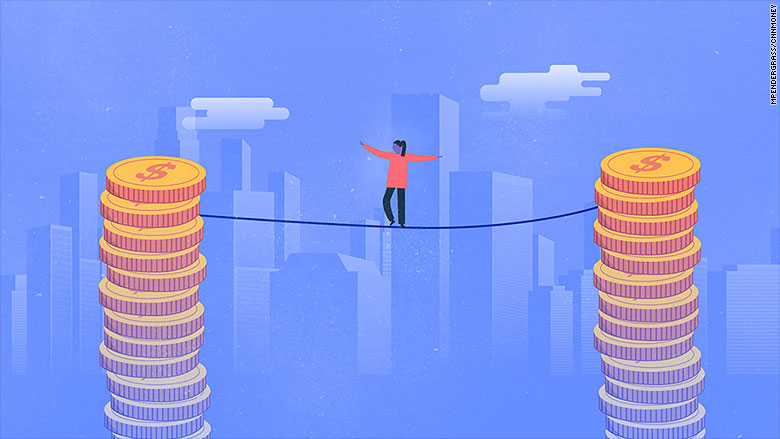 Nearly a quarter of Americans have no emergency savings. That's a problem. Life comes at you fast, and you want to have some funds stashed away to deal with any unexpected expenses.
Financial advisers recommend saving until you have six months of expenses in readily available funds.
What's your relationship with money? Is it healthy? Or more of a love-hate situation?
Most of us worry about our finances, but on the spectrum of money worriers, some people ignore their financial problems while others focus on them too much.
But you can still get back on the right track. Here are expert tips on how to have a better relationship with money.
Staying on budget doesn't have to be all work and no play.
Splurging can be a nice way to reward yourself — if you do it right.
But it's important to know when it's OK to splurge. Follow these tips to see if you can afford to splash out some extra dough.