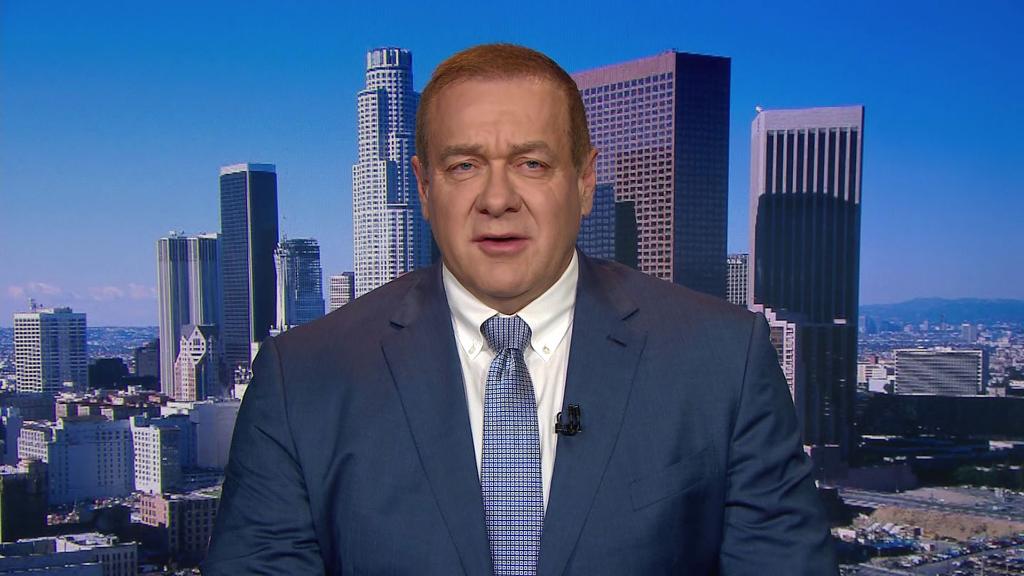 President Donald Trump's trade battles could escalate into a global disaster, UK Treasury chief Philip Hammond has warned.
"I very much hope that we can avoid a full-scale trade war, that would be a disaster for everyone involved, not least for the United States," Hammond told Indian news channel CNBC-TV18 in Mumbai on Tuesday.
"We live in uncertain times, because the old certainty for many decades has been that the United States was completely wedded to open markets and free trade," Hammond said. "Now, the United States is questioning the value, the fairness, of some of our arrangements."
Trump has clashed with several major US trading partners in recent months, including the European Union, Mexico, Canada, India and Turkey. All of them have announced retaliatory tariffs on billions of dollars of US goods, mainly in response to Trump's tariffs on steel and aluminum imports imposed earlier this year.
Related: How Europe could fight back if Trump taxes car imports
China and the United States, meanwhile, are at the start of a trade war. Trump is set to announce a crackdown on Chinese investment in US technology this week, just days before tariffs are due to come into effect on exports worth tens of billions of dollars on both sides.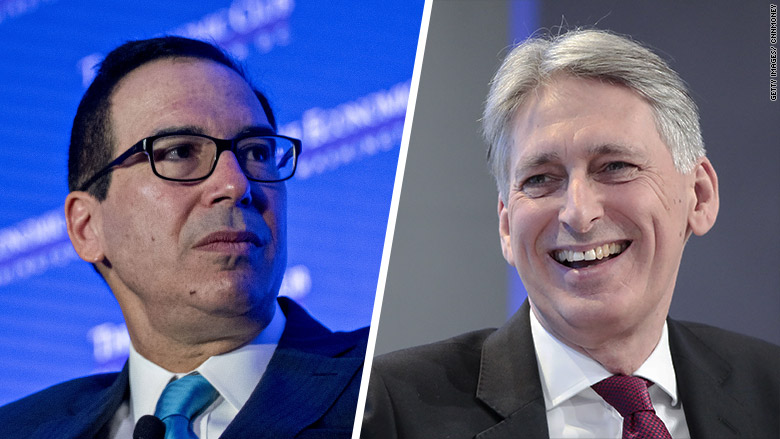 Trump has also threatened to escalate a transatlantic battle, warning he could slap tariffs on European car exports. The European Union is likely to respond.
European trade commissioner Cecilia Malmström said Tuesday the bloc's response to US metals tariffs, which included new tariffs on Harley-Davidson motorcycles, was designed to produce results.
"The consequences are that the American companies and the American business and American consumers ... will put pressure on the American administration to say 'Hey, hold on a minute. This is not good for the American economy,' " she said.
On Monday, Harley-Davidson (HOG) said it would relocate some US manufacturing to avoid the EU tariffs.
Related: Why markets don't like US investment restrictions on China
Hammond, who is in India for the annual meeting of the Asian Infrastructure Investment Bank (AIIB), said the United Kingdom would continue to champion global trade.
"Whatever happens, the UK will remain an outspoken proponent of open markets and free trade, low tariff barriers and low non-tariff barriers," he said in the interview.
Stock markets around the world took fright on Monday at the prospect of a trade war, and its economic consequences. China's Shanghai Composite index entered bear market territory on Tuesday, closing down more than 20% from a recent high in January.