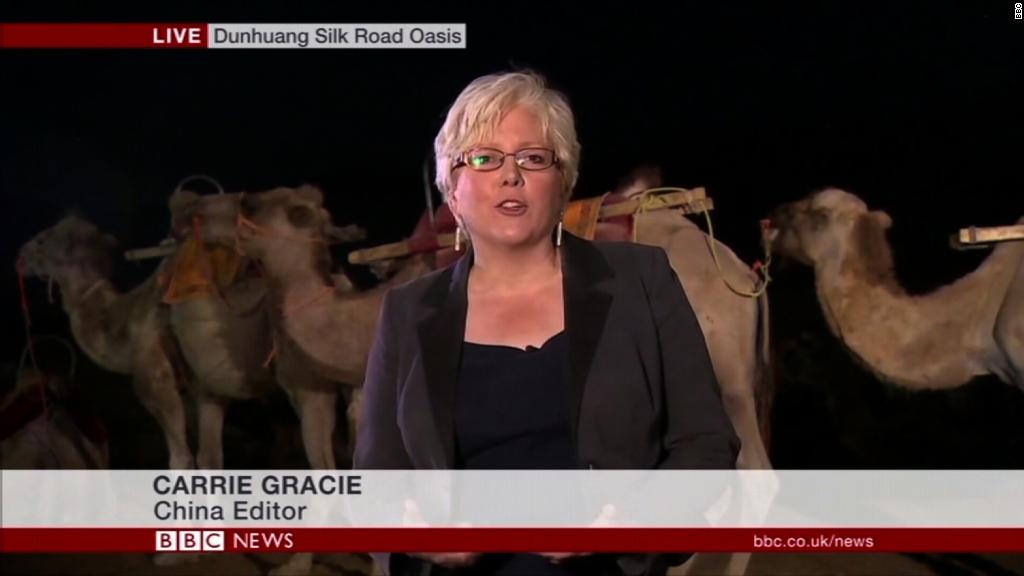 The BBC has apologized for underpaying a senior woman editor whose case sparked protests over unequal pay at the publicly-funded broadcaster.
Carrie Gracie was paid less than male colleagues in similar roles while she served as China Editor, according to a joint statement issued Friday by Gracie and the BBC.
"Carrie has made, and will continue to make, an important contribution to the BBC," the statement said. "During her tenure as China Editor, Carrie delivered reports, analysis and work, that were as valuable as those of the other International Editors in the same period."
The BBC agreed to pay Gracie an undisclosed amount of back pay, which she has decided to donate in full to charity. The BBC and Gracie would not comment beyond their joint statement.
A veteran of the broadcaster and one of its most senior journalists, Gracie resigned as China Editor in January and went public with claims that men working as international editors "earned at least 50% more" than women.
The pay discrepancy surfaced after the BBC published a report in July 2017 showing that just under a third of its top paid executives, managers and media stars were women.
Related: Anger. Outrage. What women say about the gender pay gap
Gracie, who described the BBC's pay structure as "secretive and illegal," went on to testify about the issue before parliament. Her case sparked turmoil within the BBC, which has pledged to close a gender pay gap of nearly 10% by 2020.
"I am pleased that we've been able to move past our differences and work through things together; we can now look to the future," Tony Hall, director general of the BBC, said Friday.
Related: 10 'pitiful' excuses companies use not to hire women execs
Gracie said in the statement that "this was always about the principle, rather than the money."
"I'm ... pleased that my work as China Editor has now been properly recognized by the BBC and relieved that this difficult period is over," she said.
A new law requiring large companies in the United Kingdom to disclose pay data has revealed major discrepancies in how men and women are compensated.
The reports showed that men are paid more, on average, than women in almost all workplaces including in the media. At CNN's bureau in London, the hourly median gender pay gap was 24%.