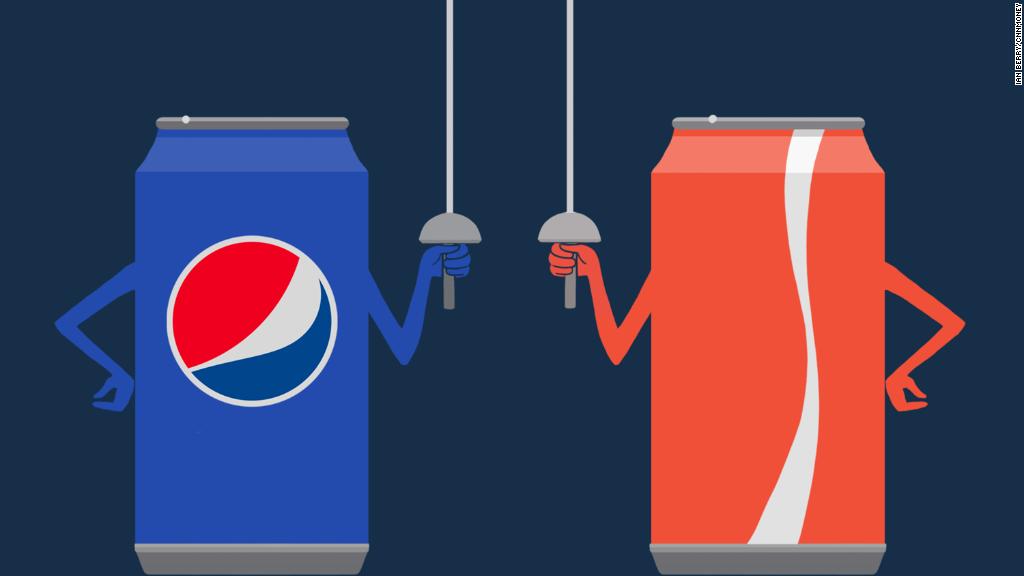 "Uncle Drew," that smack-talking, geriatric baller who's been dunking on "young bloods" in Pepsi Max commercials since 2012, has landed on the big screen.
The movie, which opened Friday, was Pepsi's idea: The company commissioned the "Uncle Drew" screenplay. Pepsi Productions landed a co-producer credit on the movie -- a first for a food and beverage company.
Why would Pepsi want to get involved with Hollywood?
The product placement doesn't hurt: "Uncle Drew" is essentially a feature-length Pepsi commercial. Its product and branding will appear throughout the film on vending machines and court logos. Gatorade, which is owned by Pepsi, also makes an appearance.
The movie could help Pepsi reach a younger audience, according to T. Bettina Cornwell, head of the marketing department at the University of Oregon's business school. The NBA is popular with Millennials, and the film stars one of the league's great young stars: a heavily made-up Kyrie Irving of the Boston Celtics as "Uncle Drew."
Related: Gatorade is going sugarless for the first time in its 53-year-history
Pepsi (PEP) hopes "Uncle Drew" can give it an edge with the NBA fans. In April, Pepsi reported "challenges" in its US soda business, and rival Coca-Cola's (KO) share of the market has increased over the past decade, according to the trade publication Beverage Digest. Pepsi's share has dropped to less than half Coke's.
Pepsi established its Creators League Studio in 2016 to streamline the company's marketing. The division had success with its documentary short "The Rugby Boys of Memphis," which played at the Tribeca Film Festival. But it also had a major misstep when it released a widely-panned ad that showed Kendall Jenner protesting and handing a police offer a can of Pepsi.
Related: LeBron and the Cavs are in trouble, but Nike is a champ
Now Pepsi has a multi-platform franchise built around one of the NBA's hottest stars.
"What struck us was [Irving's] charm, his charisma and his ability to have a little fun and not take himself too seriously," said Lou Arbetter, general manager of Pepsi Productions.
Big Soda has flirted with Hollywood before.
In 1982, Coke acquired Columbia Pictures and started churning out hits like "Ghostbusters," "The Karate Kid," and "Stand By Me." But then it released "Ishtar," which bombed and lost more than $40 million. The flop generated such bad press that Coke sold Columbia Pictures in 1989 and got out of the movie business.
Pepsi declined to share production costs for the film. "Uncle Drew" is also backed by several other companies, including Lionsgate, Nike, Wheaties, AARP and Aleve.
-- Correction: A previous version of this story incorrectly stated which division of Pepsi produced "Uncle Drew" and Lou Arbetter represents.