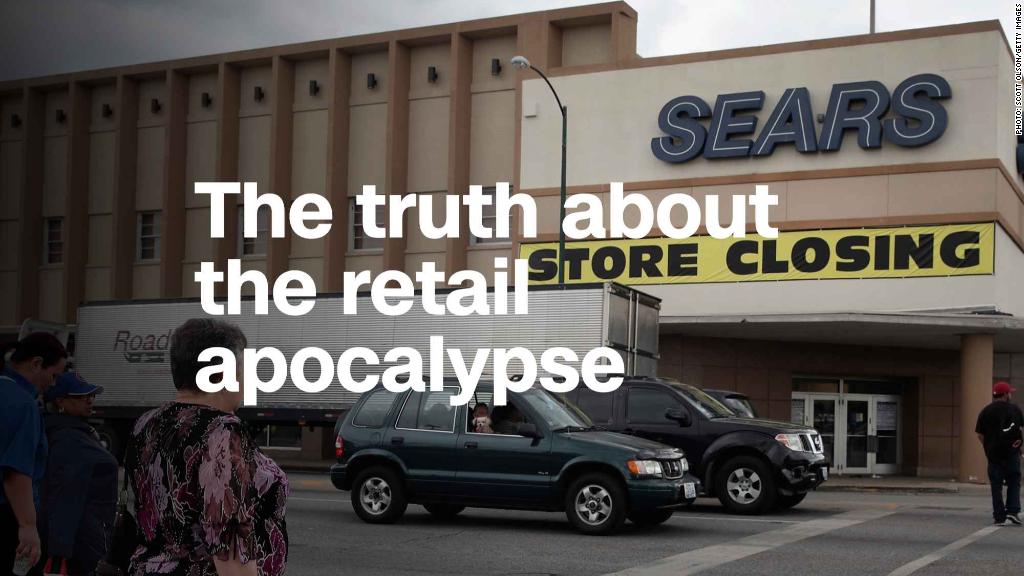 America's malls haven't been this empty in nearly six years.
The vacancy rate at metro and regional malls around the United States hit 8.6% last quarter, the highest since the end of 2012, according to data released Monday by real estate research firm Reis (REIS).
Back then, the economy was still working its way out of a recession and an excess of malls had been built in the preceding decades. Retail vacancies peaked at 9.4% during the middle of 2011.
"We were over-retailed," said Barbara Denham, a senior economist at Reis. "The recession knocked a lot of stores out of business," she said.
Circuit City, the big box electronics store that filed for bankruptcy in 2008, "was a big driver of the vacancies," she said.
Related: Retail defaults soar to record high in 2018
Today, the growth of online shopping is one of several factors taking a toll on brick-and-mortar retail stores.
Although online sales still make up less than a tenth of total retail sales, they're growing at around a 15% clip per quarter— much faster than purchases at brick-and-mortar stores.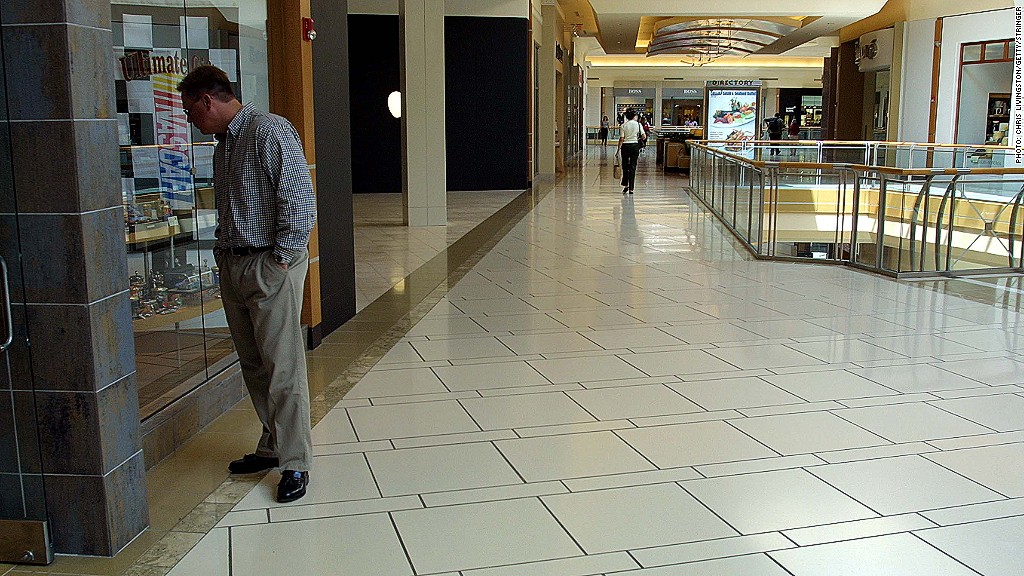 The shift online contributed to the worst quarter in nine years for neighborhood and community shopping centers.
The vacancy rate last quarter, 10.2%, was higher than at malls in part because of hundreds of Toys "R" Us store closures.
Related: 700 empty Toys 'R' Us stores. Who's going to fill them?
Vacancies at local shopping centers increased in more than 70% of metro areas. Indianapolis, Dayton, and Wichita had the highest rates in the country.
Other retail chains are shutting their doors at a rapid pace, further hurting malls and shopping centers. The number of major store closings in 2017 more than tripled to a record 7,000.
Related: Retail's toughest year: A record for store closings
This year is on track to top last year's mark. More than 4,100 major retail stores closed so far in 2018, according to Coresight Research, a retail think tank.
Six hundred Walgreens have closed this year, while Bon-Ton, Sears and Kmart, Best Buy, Signet Jewelers, Mattress Firm, and GNC have all closed 200 stores or more this year. Claire's, Foot Locker, and The Children's Place have closed 100 or more locations.
—CNNMoney's Chris Isidore contributed to this story.