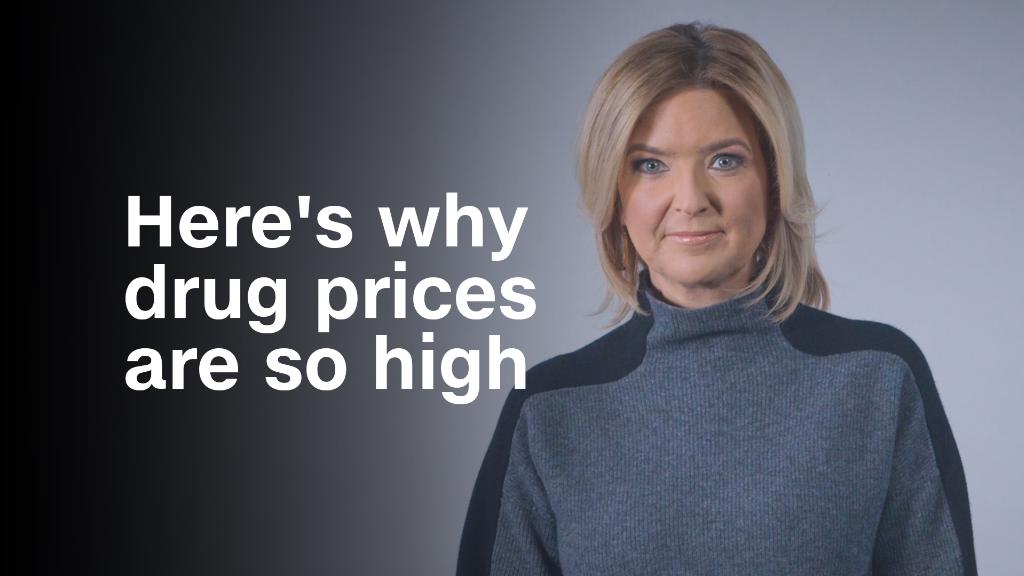 Pfizer caved to pressure from President Donald Trump to temporarily roll back its drug price increases. But the pharmaceutical company isn't the only one hiking list prices in recent months.
Until Pfizer's announcement Tuesday, few drug manufacturers appeared to pay heed to the president's exhorting them to reduce costs.
In fact, manufacturers increased the cost of 104 drugs in June and the first two days of July alone, only weeks after the administration unveiled a blueprint aimed at addressing drug prices, according to a recent Wells Fargo Securities report. For instance, Teva Pharmaceutical (TEVA) raised the price of several of its brand-name medicines by more than 9% at the end of June, while Novo Nordisk (NONOF) recently raised the price of insulin drug Tresiba by 5%.
Novo Nordisk said Wednesday it would not follow Pfizer's lead.
"We don't intend to reverse our list price increases, which are in line with our promise to keep annual list price increases below 10%," said Ken Inchausti, a spokesman for Novo Nordisk.
Neither Teva nor PhRMA, the industry's trade group, responded to requests for comment.
Related: Pfizer puts price hikes on hold after Trump complains
Pfizer's concession, however, is likely to have a "chilling effect" on other drug firms looking to raise their prices, said David Maris, senior analyst at Wells Fargo. He noted that Pfizer had a public relations nightmare on their hands, especially after Trump tweeted earlier this week that the pharmaceutical powerhouse -- and others -- should be "ashamed" of themselves.
"The intensity of the drug pricing debate has increased among the country's constituents, and legislators are listening," he wrote in a note Wednesday.
Pfizer (PFE) isn't making a huge sacrifice. It agreed to roll back the price increases it implemented on July 1, but only until the end of the year at the latest. This won't have a huge impact on the company's bottom line, especially since it raised prices on many medications earlier this year.
Here's an example: Pfizer increased its list price on a 90-pill bottle of cholesterol drug Lipitor this month to $983. Now, it will return to $898, but that's still up from $820 last year.
Related: Trump lays out his vision for lower drug prices
Drug manufacturers have already been curbing their price hikes in recent years, according to Adam Fein, president of Pembroke Consulting, which focuses on the pharmaceutical industry. Also, many companies are raising prices only once a year instead of twice. This is largely because a growing number of consumers have to pay list prices because of changes to their employer-sponsored health insurance.