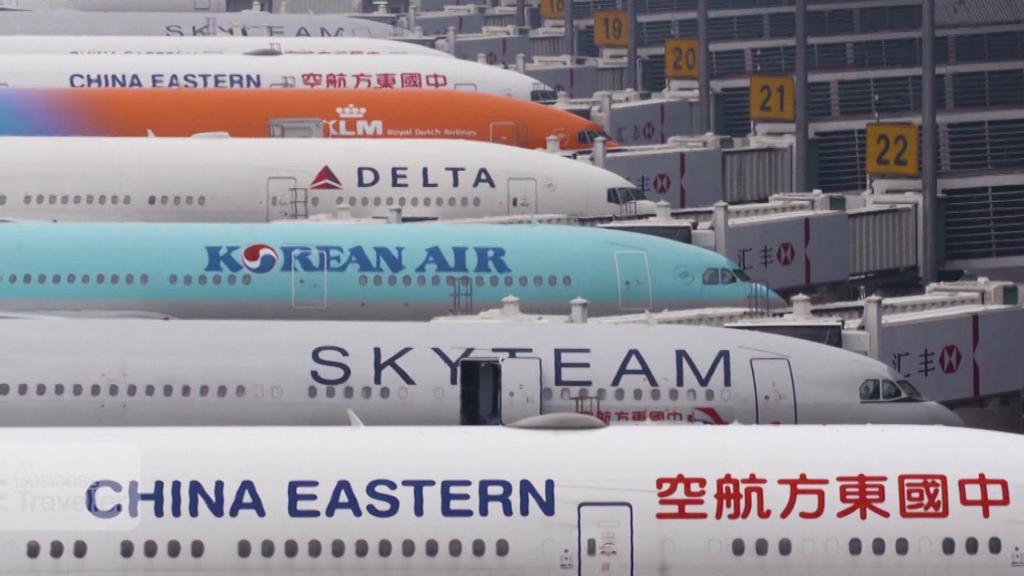 High fuel prices are becoming a big problem for airlines.
Delta Air Lines (DAL) cut its full year earnings outlook Thursday, a day after American Airlines (AAL) warned that its costs and sales would be lower than expected last quarter. The culprit: Delta's fuel cost $654 million more in the second quarter than a year ago, and American said the increase in its fuel costs would be about $50 million more than it had expected.
Higher oil prices lifted the average price of Delta's jet fuel by 39% during the spring. Prices are expected to continue to climb another 6% this quarter.
To avoid a massive dent in earnings, airlines are all doing what they can to hold the line on spending on non-fuel items, including capital spending. Lower profits would also mean smaller profit sharing bonuses for employees
Strong demand for air travel is lifting fares, which has helped offset some fuel costs. A key measure of Delta's fares was up 4.6% in the just completed quarter. Delta said it expects a similar increase in third quarter.
Delta's second-quarter earnings fell, but profit wasn't as bad as Wall Street expected -- in part because of higher fares.
Related: Oil prices spike - What the heck is going on?
Higher fuel prices can make fares more expensive because some airlines operate fewer flights when it costs more to fly them. Delta said it would cut some less profitable flights, even as it increases its overall capacity.
"We will continue to adjust capacity in markets we cannot recapture higher fuel costs," said Delta President Glen Hauenstein.
But not all airlines' fares are increasing as much as Delta's. American predicted fares rose around 1% last quarter.
The high fuel prices are worrying investors. Delta shares were slightly higher in pre-market trading Thursday on its earnings report, but the stock still down more than 10% for the year. Shares of other airline stocks were also slightly higher on Delta's fare outlook.