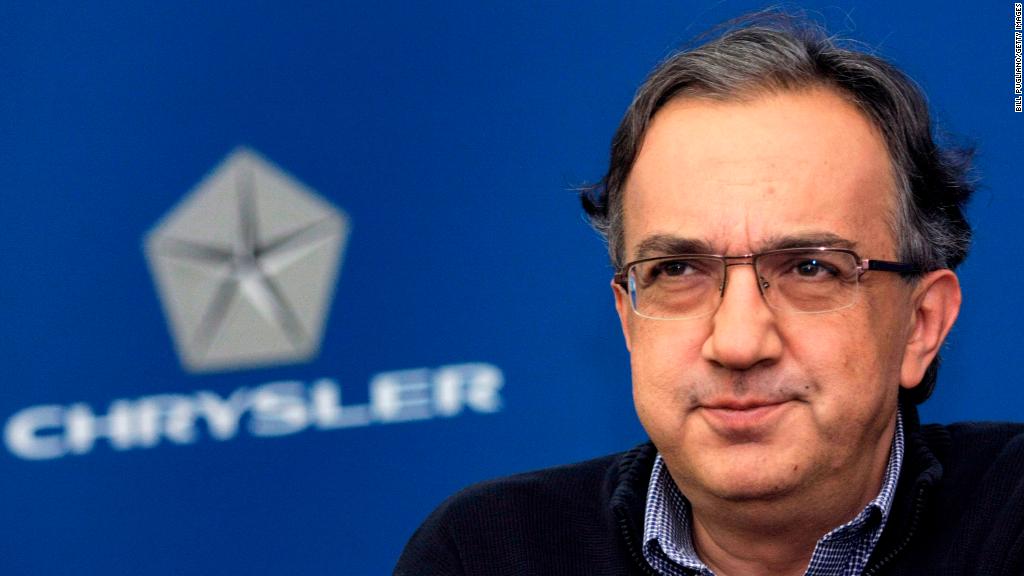 The new CEO of Fiat Chrysler was handed a road map by industry legend Sergio Marchionne. But can he navigate the route?
Mike Manley, the former global head of Jeep, took the reins at parent company Fiat Chrysler (FCAU) on Saturday after Marchionne became gravely ill following surgery. Marchionne died on Wednesday. He was 66.
The abrupt leadership change came less than two months after Marchionne outlined plans to double the carmaker's profits by 2022, find a way into China and launch dozens of new vehicles including electrics and crossovers.
Manley had been groomed to succeed Marchionne, but the switch was due to take place next year. Now Manley has to put skills honed at the prized Jeep brand to work on an accelerated schedule.
"Mike Manley ... brings a wealth of experience in creating a differentiated brand image, which is increasingly important in the crowded utility vehicle market," Barclays analysts said in a research report.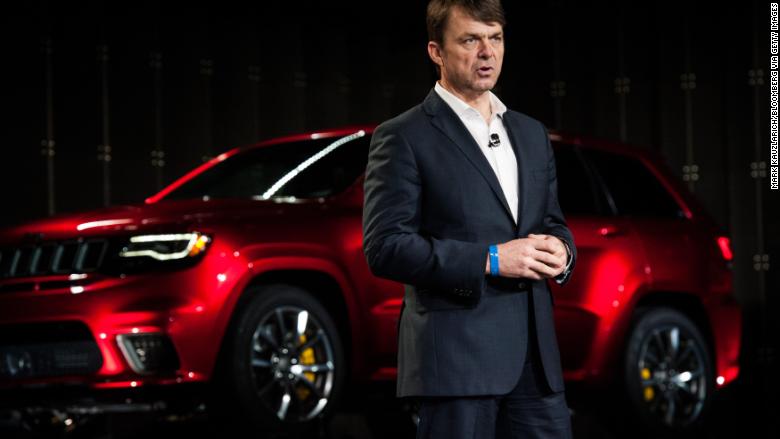 The road to China
One major priority is to figure out China.
The plan announced in June calls for a handful of electric Jeep models to be produced with a Chinese partner.
It's an area where Manley has some expertise. His Jeep division has accounted for the vast majority of the group's sales in Asia, and Barclays projects that Jeep will sell roughly 250,000 vehicles in China this year.
Related: Sergio Marchionne was an outsider and an original
Fiat Chrysler now wants a much bigger slice of the world's top market, where about 25 million cars are sold each year. Rivals, including BMW (BMWYY) and Volkswagen (VLKAY), have made much deeper inroads, and are rapidly working to expand via partnerships.
The challenge is replicating the success of Jeep with other group brands, which include Dodge, Ram, Alfa Romeo and Maserati.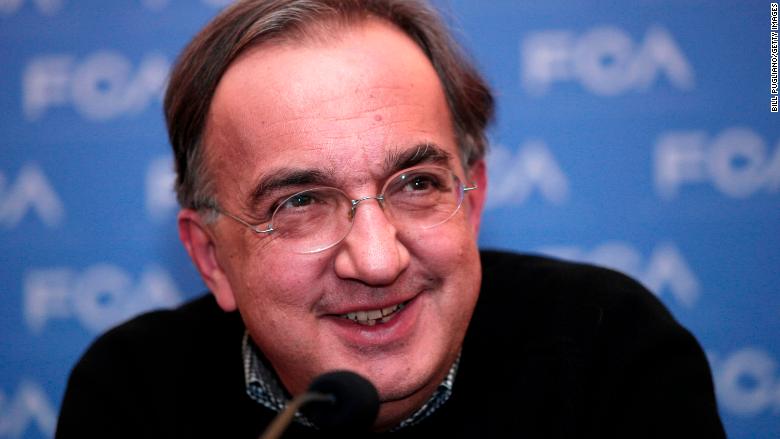 Chasing competitors
Manley must also accelerate Fiat Chrysler's push into electric development and autonomous technology; two areas where it has lagged competitors.
Al Bedwell, a director at LMC Automotive, said the group sold 8,600 electrified cars and light trucks in 2017 -— or about 0.2% of its sales.
"This is at the lower end of achievements compared to its peers, so there is a long way to go," he said.
The Italian-American carmaker is planning to catch up by launching 10 fully electric vehicles over the next five years, while offering electrified versions of other models.
It has teamed up with BMW (BMWYY) and Google (GOOGL) on the development of self-driving cars.
Related: Plunging Fiat sales leave its American future in doubt
Some analysts have suggested that the industry's shift to electric could push Fiat Chrysler into a new partnership, or make it a takeover target.
"I would anticipate that the new CEO will need to form alliances with various partners," said Bedwell. "There's no doubt that the transition ... may expose some to further consolidation within the industry."
Related: China is owning the future of cars. German automakers want in
Potential roadblocks
Analysts worry that Manley will struggle to replicate the charm and political savvy exhibited by his predecessor, who was credited with saving Fiat and Chrysler, and making a success of a rare transatlantic tie-up.
"Marchionne had made several trips to the White House — and we suspect his experience with political volatility in Italy and Brazil made him uniquely suited to deal with the current US administration," said analysts at Barclays.
There could also be internal challenges, as well. The carmaker announced Monday that European chief Alfredo Altavilla would be leaving the company.
"It is ... yet to be seen how staff and unions will respond to a new face after the departure of such a charismatic leader in Marchionne," said analysts at BMI Research.