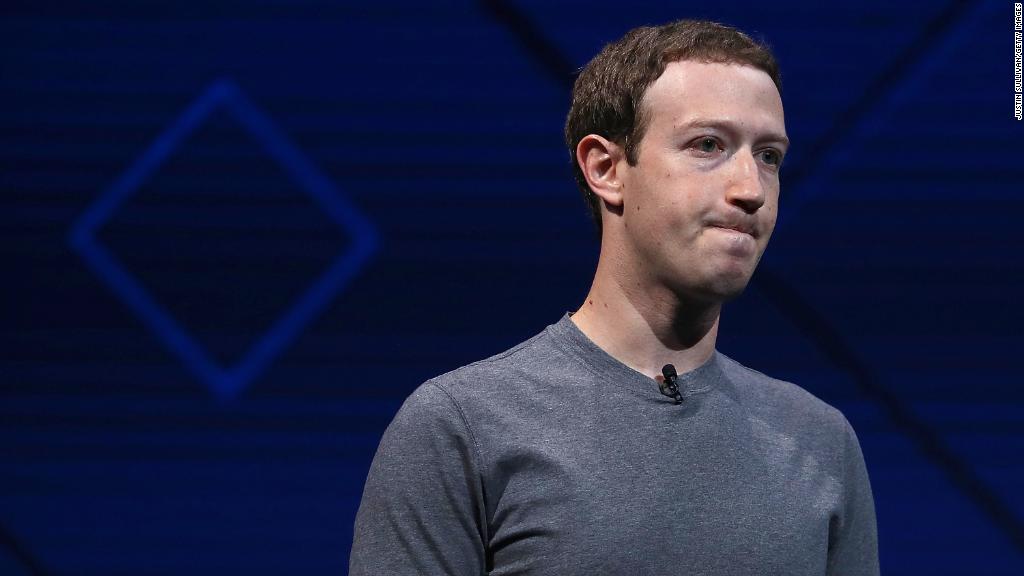 Mark Zuckerberg lost $15.7 billion overnight.
The Facebook CEO was worth a mere $66.8 billion on Thursday afternoon according to Forbes, one day after the company's earnings call sent Wall Street into a selling tizzy. The company's stock plunged 20% at one point, taking Zuck's personal net worth down with it.
Investors were more than a little put out by Facebook execs saying they expect revenue growth to slow as they focus greater attention on user privacy. The company is still grappling with blowback from the revelation that political data firm Cambridge Analytica accessed data on up to 87 million Facebook (FB) users.
Related: Facebook just had the worst day in stock market history
The loss of stock value bumped Zuckerberg from number four down to number six -- six! -- on Forbes' ranking of the World's Billionaires, behind Spanish fashion magnate Amancio Ortega and Warren Buffett. He was listed Thursday as $81.9 billion poorer than Jeff Bezos, who still hold the top spot on that list.
As for Facebook, it actually made money in the quarter, just not enough to appease Wall Street. It reported revenue of $13.2 billion for the quarter, missing Wall Street estimates and rattling investors. Its stock was trading at $176.26 late Thursday, down from $217.50 a share before the report was released.