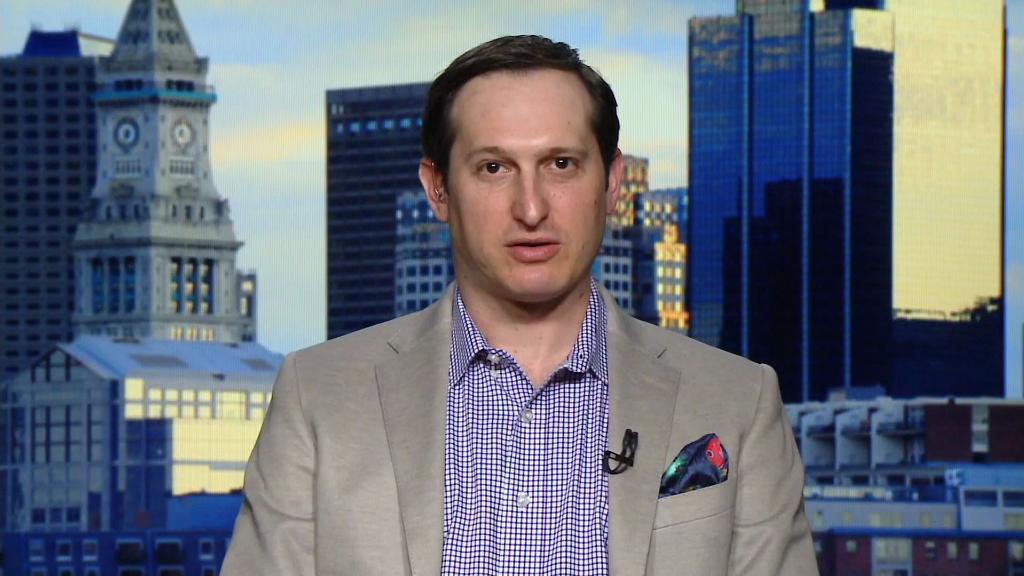 Las Vegas casinos have some bargains on hotel rooms right now. That sent the stocks of casino operators on a wild ride Wednesday.
Shares of Caesar's Entertainment fell as much as 24% Wednesday and trading was halted several times.
The company posted generally strong results early Wednesday. It recovered from a large loss last year to report a narrow profit.
But during a midday call with analysts, CFO Eric Hession mentioned that the company was seeing "rate pressure" on rooms because of weak bookings along the Las Vegas strip, and warned that revenue per room would be essentially flat in the third quarter. That sent shares of Caesars (CZR) and other casino stocks like MGM Resorts (MGM), Wynn Resorts (WYNN) and Penn National Gaming (PENN) tumbling
Caesar's CEO Mark Frissora had to assure investors that the company sees things returning to normal at the end of the year, and that it was sticking with its full-year guidance.
"We know what the bookings look like through the end of the year. And so we don't have concern in our forecast," he said. "We said that we saw some weakness in July and August, but then strengthening in September."
"It's not like you look at one month or two months, and you say, 'Oh, that's it for Vegas,' right? That's not the way it works," he added.
The assurances helped bring shares of Caesar's back from session lows, recapturing roughly half the losses. The other stocks also moved off their lows.
Related: Place your bets. The NBA just struck a deal with a casino
In an interview later in the day on CNBC, Frissora tried to assure investors again that the company doesn't see any long-term weakness in Vegas or other locations, calling the drop in bookings a "short-term blip."
"In terms of the stock reaction today, it has to do with the fact that we're eight months out of bankruptcy and you get a lot of volatility on a stock that is eight months out of bankruptcy," he said. "We're still very bullish on the fourth quarter. This is more of a temporary lull."