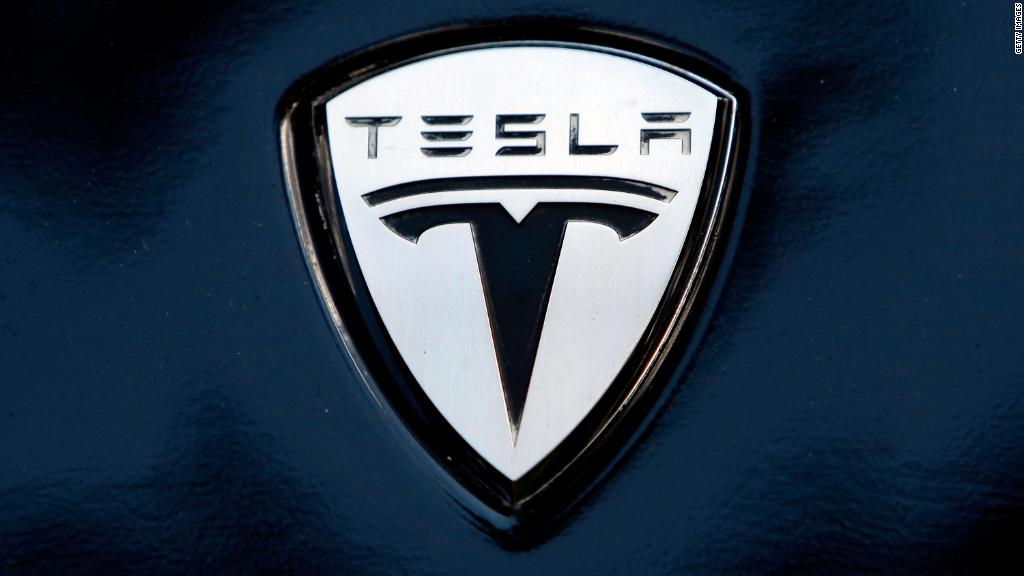 Elon Musk shocked Wall Street and Silicon Valley when he tweeted Tuesday that he wanted to take Tesla private.
But can Musk really strike a deal? And what would it mean to Tesla shareholders if he succeeds?
Musk said in a series of tweets that he had the funding and investor support.
"Only reason why this is not certain is that it's contingent on a shareholder vote," Musk said in one tweet.
But it may not be that simple.
How would Tesla go private?
It would have to buy back all of its public shares.
Musk proposed an offer of $420 per share for Tesla (TSLA), or about 12% higher than where Tesla's stock was trading late Wednesday morning. That would value the company at more than $70 billion.
Musk is Tesla's biggest shareholder, with a nearly 20% stake.
It's unclear who Musk secured funding from. The Financial Times reported that he met with Saudi Investors, but the company has not commented. Typically investment banks provide the huge amount of capital to take a company private. But that comes with substantial risk -- and adds a huge amount of debt to a company's balance sheet.
The next three largest shareholders -- investment firms T. Rowe Price, Fidelity and Baillie Gifford -- have a combined 25% stake. None of those firms would comment about Musk's proposal, but it's not clear that every investor would be on board. If those shareholders vote against the proposal the company would not go private.
Musk also said that shareholders would have the option of selling their stakes or retaining their shares for partial ownership of a privately held Tesla.
So that's led to confusion about how "private" Tesla would be if it kept some of its existing investors.
Tesla's board said in a statement Wednesday that Musk talked to board members last week about why going private would make sense and how a deal could be funded. The board said it is now taking the "appropriate next steps" to evaluate the proposal.
Will investors stick with a private Tesla?
One Tesla shareholder said he thought a deal to take Tesla private was doable.
Ross Gerber, CEO of Gerber Kawasaki Wealth and Investment Management, which owns 38,000 shares of Tesla, told CNNMoney he would hang on to his investment even if Tesla went private because he believes in its growth potential.
Gerber noted that Musk's startup SpaceX is private, and investors -- including mutual fund giant Fidelity -- are given the chance every few months to cash out.
"The structure envisioned for Tesla is similar in many ways to the SpaceX structure: external shareholders and employee shareholders have an opportunity to sell or buy approximately every six months," Musk said in an email to employees Tuesday that was published on Tesla's corporate blog.
Will going private solve Tesla's problems?
Not necessarily.
The company has $2.2 billion in cash and $9.5 billion in debt.
If Tesla adds to its debt load to finance a buyout, rising interest rates could make it more expensive for Tesla to make payments.
"The company can't afford more debt," Gerber said.
Tesla could raise funds by issuing more stock, but that would dilute the company even more and make it harder to go private.
The company also remains unprofitable and going private wouldn't change that.
It would just allow Musk to make more investments in the company without having to worry about short-term focused investors clamoring for profits sooner rather than later.
Is a deal smart given changes in tax law?
That's debatable. The new tax rules enacted by Congress last year could be bad news for Tesla.
The IRS now caps how much a company can deduct on interest payments for corporate debt. That's a key reason why Michael Dell decided to list shares of Dell Technologies (DVMT) on Wall Street again after taking the company private in 2013.
Nonetheless, Gerber said that he understands why Musk wants to take Tesla private.
So why does Musk still want to do this?
Musk seems tired of dealing with skeptical Wall Street analysts and short sellers who are trying to profit from declines in the stock.
One person on Twitter even mentioned Dell going private as a model for Tesla. A user named Evoto Rentals wrote "Been saying this all along. Just like Dell did. It saves a lot of headaches."
Musk responded to that tweet with a simple, "Yes."
If Tesla were private, short sellers would no longer have a way to make money from negative Tesla headlines. And Musk would not have to hold quarterly earnings calls and deal with questions from analysts that he finds tedious.
Musk would have a lot more freedom to invest even more in solar roofs, the Tesla Semi truck and any other new products without having to incur the wrath of investors and analysts who question the strategy.
Is $420 high enough of a price to take Tesla private?
Perhaps not. Other Tesla bulls have said in the past they have no interest in selling anytime soon.
Money manager Ron Baron told CNBC in May that "we're going to make 20 times our money because the opportunity is so enormous" for Tesla.
Baron's firm -- Baron Capital -- owns nearly 1.7 million shares of Tesla, the 13th largest stake. Baron declined to comment to CNNMoney when asked specifically about Musk's proposal to take Tesla private.
And Gerber said he personally would rather have Tesla remain public because he thinks the stock could go much higher than $420. But even he has a price at wihch he'd cash in.
"If Musk wants to go private at $570, I would sell my stock," he said. "I would be happy and buy a new house."