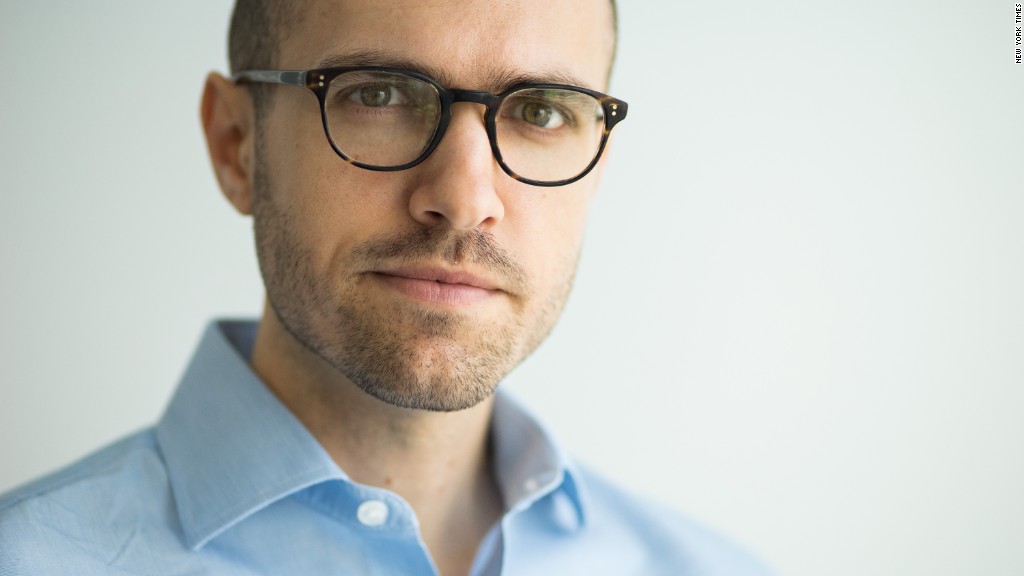 The New York Times is pushing back against a Sunday morning Twitter storm by President Donald Trump.
The president went on a tirade against the newspaper, condemning its article posted online Saturday that said White House counsel Don McGahn is cooperating "extensively" with the special counsel probe.
The story, by Michael Schmidt and Maggie Haberman, said McGahn has provided the Mueller investigation with "detailed accounts about the episodes at the heart of the inquiry into whether President Trump obstructed justice."
"The Failing New York Times wrote a story that made it seem like the White House Councel [sic] had TURNED on the President, when in fact it is just the opposite - & the two Fake reporters knew this," Trump tweeted. "This is why the Fake News Media has become the Enemy of the People. So bad for America!"
He continued: "Some members of the media are very Angry at the Fake Story in the New York Times. They actually called to complain and apologize - a big step forward. From the day I announced, the Times has been Fake News, and with their disgusting new Board Member, it will only get worse!"
Shortly after Trump's criticism, the New York Times tweeted that it "stands behind the reporting of our Pulitzer-Prize winning reporters @nytmike and @maggieNYT." The two reporters are often called out by the president because of their extensive and well-sourced White House reporting he sees as overly critical.
The Times' story says McGahn has provided information that the Mueller team otherwise would not have learned about, citing a dozen current and former White House officials and other individuals briefed on the matter.
In his tweet, Trump again called the Times "failing," but the newspaper actually reported a healthy second-quarter profit. Two years ago today, he also called the Times "failing" and "dying." The Times' stock is up nearly 77% since that tweet.
--CNN's Clare Foran and Ariane de Vogue contributed to this story