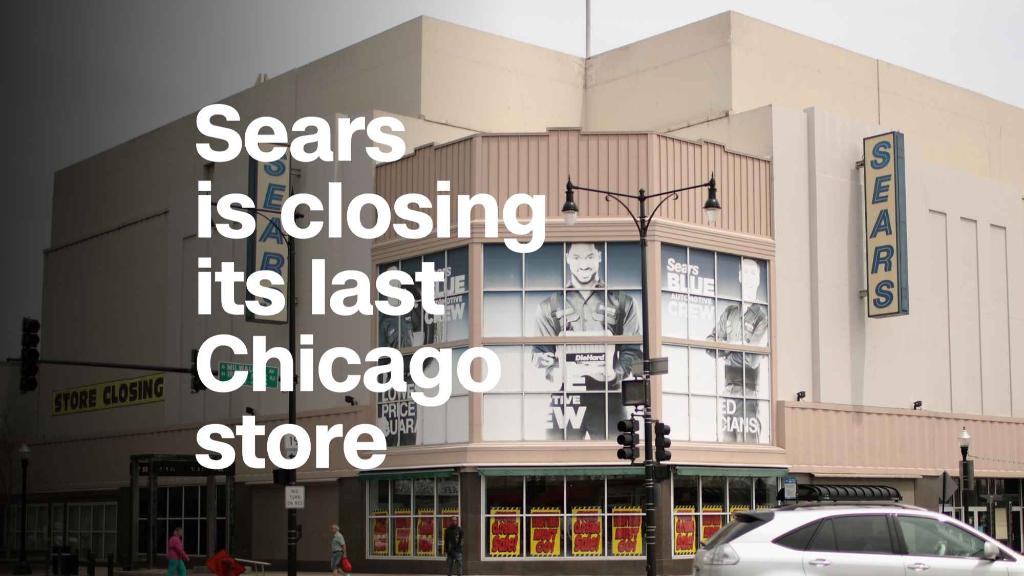 Sears is swinging the ax again. The struggling retailer announced plans to close another 46 Sears and Kmart stores.
The company has already closed more than 100 stores this year -- including the last remaining Sears in its hometown of Chicago -- as it attempts to stem losses.
Employees at 13 Kmart stores and 33 Sears stores were notified that their locations would close by November.
When Sears and Kmart merged in 2005, they had about 3,500 US stores between them. About 900 US stores remain, and more closings are likely.
"We continue to evaluate our network of stores, which is a critical component to our integrated retail transformation, and will make further adjustments as needed," the company said in a statement.
Liquidation sales at some of the stores will start as soon as August 30.
Sears has lost $11.2 billion since 2010, its last profitable year and sales have plunged 60% in that time.
The company has been looking at selling assets as a way to raise money. In August, CEO and majority shareholder Eddie Lampert offered to buy the company's Kenmore appliance brand for $400 million, and its Sears Home Services division for between $70 million and $80 million.
Lampert said he also plans to negotiate with lenders to try to extend the repayment schedule for some of Sears' debt.
Shares of Sears (SHLD) have plunged 85% in the the last year. The stock hit an all-time low of $1.09 in trading Thursday on the store closing news, and while it later climbed off that low, the stock was still down more than 5% in mid-afternoon trading.
Stores set to close:
Kmarts:
Spring Valley, California,
Clovis, California,
Antioch, California
Los Angeles, California (at 6310 W. 3rd Street)
Milford, Connecticut
Newark, Delaware
Steger, Illinois
Cape Girardeau, Missouri
Columbus, Mississippi
Riverhead, New York
Gresham, Oregon
Scott Depot, West Virginia
Gillette, Wyoming
Sears:
Flagstaff, Arizona
Santa Cruz, California
Grand Junction, Colorado
Tampa, Florida (at University Square Mall)
Doral, Florida
Naples, Florida
Savannah, Georgia
Atlanta, Georgia
Brunswick, Georgia
Bloomington, Illinois
Fort Wayne, Indiana
Florence, Kentucky
Hammond, Louisiana
Holyoke, Massachusetts
Taunton, Massachusetts
Jackson, Michigan
Crabtree, North Carolina
Salem, New Hampshire
Manchester, New Hampshire
Mays Landing, New Jersey
Victor, New York
Glen Falls, New York
New Hyde Park, New York
Dayton, Ohio
Cincinnati, Ohio (at Northgate Mall)
Happy Valley, Oregon
Houston, Texas (at Memorial City Mall)
Bryan, Texas
West Jordan, Utah
Fairfax, Virginia
Vancouver, Washington
Eau Claire, Wisconsin
La Crosse, Wisconsin