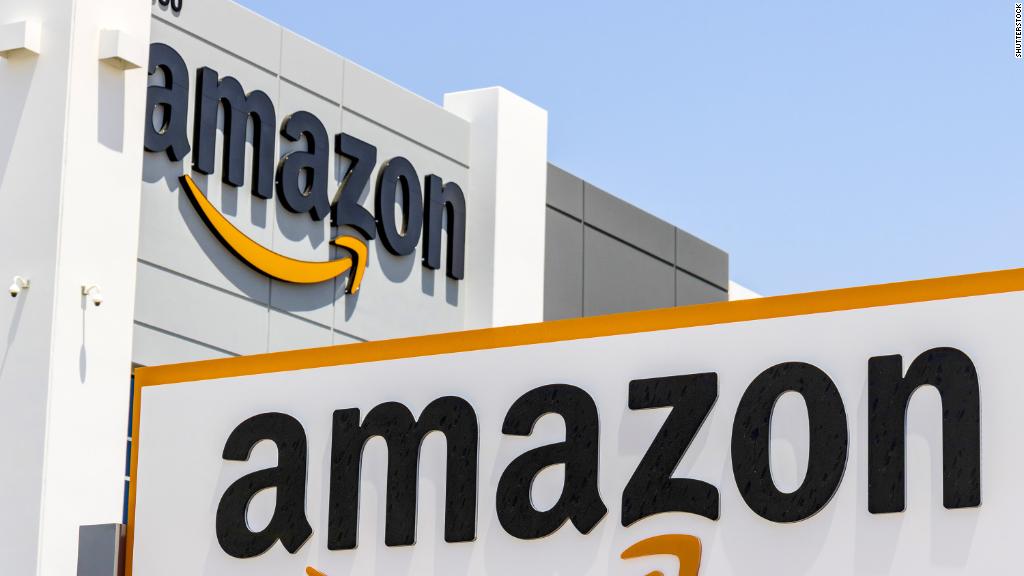 Whole Foods doesn't look much different since Amazon bought it a year ago. Salmon and avocados are a little cheaper. Shoppers are greeted by ads for Echos. Workers wear uniforms with the light blue Prime logo.
To find the big changes, look at the rest of the grocery business.
Incumbents like Walmart (WMT), Kroger (KR), Costco (COST), and Target (TGT) have taken aggressive steps, in store and online, to wall off Amazon (AMZN).
Each has expanded online delivery and in-store pickup, poured money into supply chains and technology improvements, and kept prices low, even in the face of higher costs, to prevent customer defections.
"This has been a big wakeup call," said Bill Bishop, co-founder of the grocery retail consulting firm Brick Meets Click.
Despite Wall Street's initial concerns, shoppers have stayed loyal to legacy players, propelling them to their fastest sales growth in years and reassuring investors.
$800 billion grocery market at stake
Amazon's plunge into the $800 billion US grocery industry posed an existential threat to rivals.
Kroger is the nation's largest supermarket chain, and food and drink make up more than half of Walmart and Costco's sales. Groceries account for 20% of Target's revenue.
Amazon's move escalated the fight for online groceries.
Although online ordering has been slow to take off in the United States, MoffettNathanson analysts estimate it will account for 18% of grocery sales by 2025, up from about 2% today.
Considering its disruptive history, many analysts believed Amazon would use Whole Foods to siphon off competitors' loyalists.
But Whole Foods only represents around 2.5% of the US grocery market, and it caters to a smaller, wealthier segment of the population than Walmart or Kroger. The impact of the Amazon deal has proved overblown.
"The amount of industry share Amazon can take with the physical stores is limited," RBC analysts William Kirk and Mark Mahaney wrote in a research report earlier this month. "We believe grocery is ownable in the face of the Amazon fear."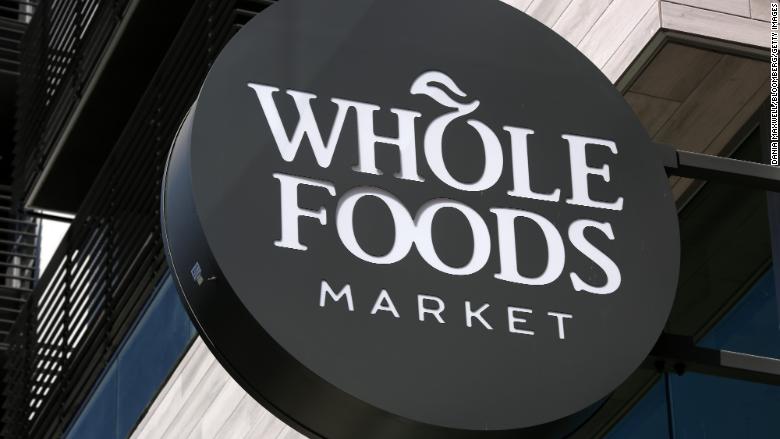 Doubling down on stores
Amazon has the logistics experience, but legacy retailers have played to Americans' preference to buy meat and produce in physical stories. At the same time, those retailers have marshaled new digital tools.
Costco has rolled out two-day home delivery for dry groceries, joined with Instacart on same-day delivery for fresh items, and partnered with startup Zest Labs to keep produce fresh as it travels through the supply chain.
Costco is trying to perfect what works: Selling stuff at lower prices in stores than competitors.
"We price Whole Foods twice a week in many, many markets around the country, and we're kind of scratching our head," CFO Richard Galanti told analysts last year, a signal of the company's confidence that it can beat Whole Foods on prices.
Walmart believes proximity to nearly every US household — 90% of the country lives within 10 miles of a store — gives it a significant advantage over Whole Foods.
Including Sam's Club, Walmart has around 4,360 stores in the United States, compared to approximately 470 Whole Foods locations.
More than 1,800 Walmarts now offer free grocery pickup, and the retailer plans to have it in as many as 2,220 stores by the end of this year. Whole Foods is just getting started.
Analysts say click-and-collect is more convenient for Americans who drive and don't have time to wait at home for fresh groceries.
At Walmart, digital sales jumped 40% last quarter from a year ago, and Morgan Stanley analyst Simeon Gutman estimated more than half of that growth came from grocery pickup.
Walmart has also expanded its online grocery delivery options with transportation partners like Postmates and DoorDash, and aims to cover 40% of the US population by year's end.
Last quarter, Walmart's grocery sales grew at the fastest pace in nine years and took market share from competitors.
Looking for deals
Target and Kroger have pursued a different approach, tapping outside help to build technology and infrastructure.
Last year, Target bought the grocery delivery startup Shipt, a $99-per-year membership platform, for $550 million to compete with Prime Now, Amazon's same-day delivery choice for household essentials.
CEO Brian Cornell said earlier this year that Target was not a "full-service grocer," but that it has the floor space and product selection to be a "convenient alternative."
Last quarter, on its way to its fastest sales growth in more than a decade, Target reported that food and beverage sales accelerated and gained market share.
Kroger has also thrown money at digital players to compete in the changing grocery landscape.
In recent months, it increased its stake in British online supermarket Ocado for automated warehouses, took over meal kit company Home Chef, and partnered with tech startup Nuro for driverless delivery.
At the same time, Kroger has expanded its own pickup service, ClickList, and rolled out Ship, its own delivery service for dry foods, earlier this month.
Kroger now has 1,250 curbside pickup stores and offers delivery from 1,200 through partnerships with Instacart and other third parties.
Last quarter, Kroger impressed Wall Street with 66% sales growth online. Meat, seafood, and natural foods were some of its strongest categories.
Whole Foods has not taken away Kroger customers either, CFO John Schlotman noted earlier in the year: "You don't see any damage to our business."
Amazon plays from behind
At Whole Foods, Amazon's imprint is growing. Price reductions have improved traffic, same-store sales have grown about 3% since the deal, and the grocer got a big lift from July's Prime Day sale, according to RBC.
But instead of making drastic changes, Amazon has steadily attempted to use Whole Foods as a weapon to lock more Americans into the Prime ecosystem by offering member discounts and selling electronics in stores.
"It's now evident that the Whole Foods purchase was just part of the larger mosaic that is Amazon's longer-term growth plan," Bishop said.
Meanwhile, Whole Foods trails rivals in the race to expand pickup and delivery. And although it could prove more competitive in urban areas, it still faces an uphill climb with middle-class suburban and rural shoppers.
For savvy operators like Walmart, Kroger, and Costco, it may prove easier to catch up in the online grocery race than it will be for Amazon to match their experience selling food in stores.