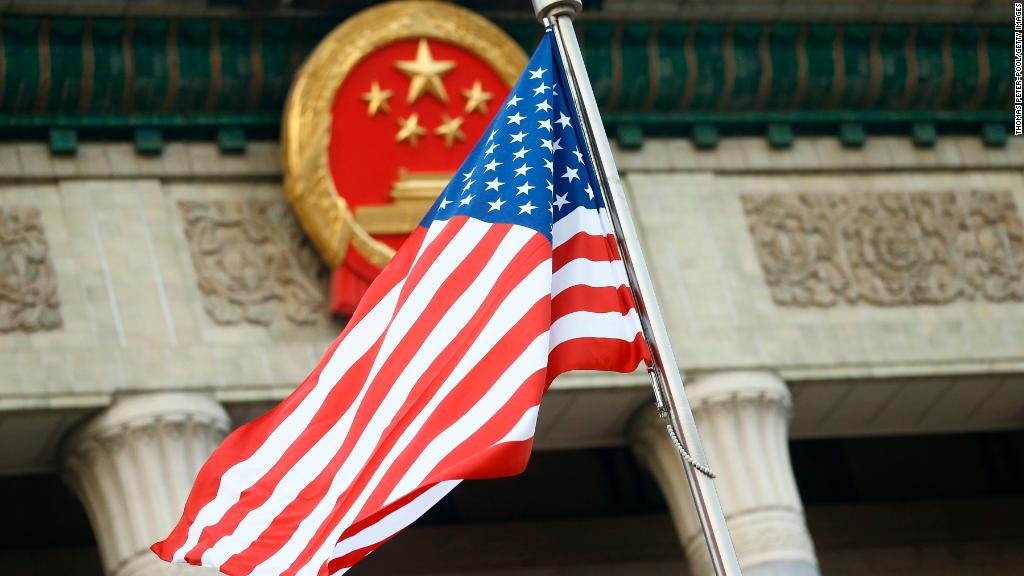 Chinese factories are losing export orders and laying off workers as the trade war with the United States exacerbates an economic slowdown that started earlier this year.
Growth in output from China's huge manufacturing sector slumped last month to its lowest level in more than a year, according to the results of a survey of hundreds of companies published Monday.
The latest purchasing managers index survey, conducted by media group Caixin and research firm Markit, fell to 50.6 in August from 50.8 in July. Any reading above 50 indicates growth, but August showed the slowest rate of acceleration in 14 months.
China is one of the world's fastest growing major economies, but it has begun to slow down this year, and signs of further weakness are spreading.
"China's economy is now facing relatively obvious downward pressure," Zhengsheng Zhong, a senior analyst at research firm CEBM Group, said in comments accompanying the release of the survey Monday.
Chinese factories' export orders slumped for the fifth month in row, according to the data. The decline in orders has coincided with the escalation of trade hostilities with the United States, which began in earnest in late March.
The trade war is weighing on "overall sentiment," according to the Caixin-Markit survey for August, which was sent to more than 500 companies.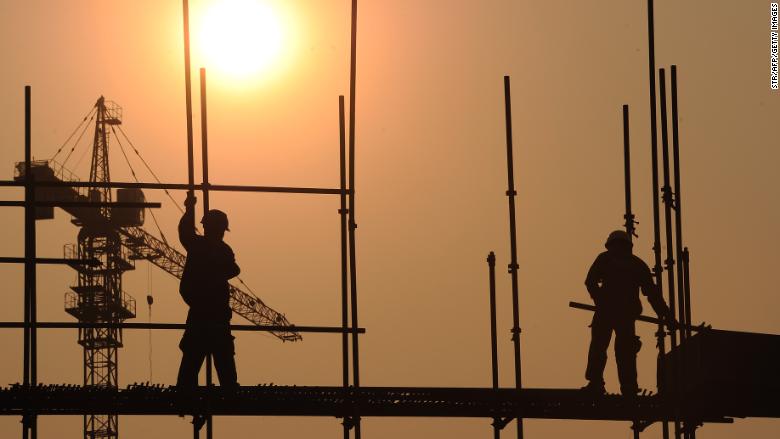 The United States and China have imposed tariffs on more than $50 billion of each other's goods, and are threatening far more.
The Trump administration could move ahead with 25% tariffs on an additional $200 billion worth of Chinese exports as early as this week, when a public consultation period ends. China has pledged to retaliate with tariffs on $60 billion worth of American exports.
The Chinese government has plenty of other economic challenges to deal with. The manufacturing sector is also suffering from slowing investment in infrastructure and dwindling credit growth, according to analysts.
Beijing has been trying to crack down on riskier lending following repeated warnings about the unusually high level of debt owed by Chinese companies.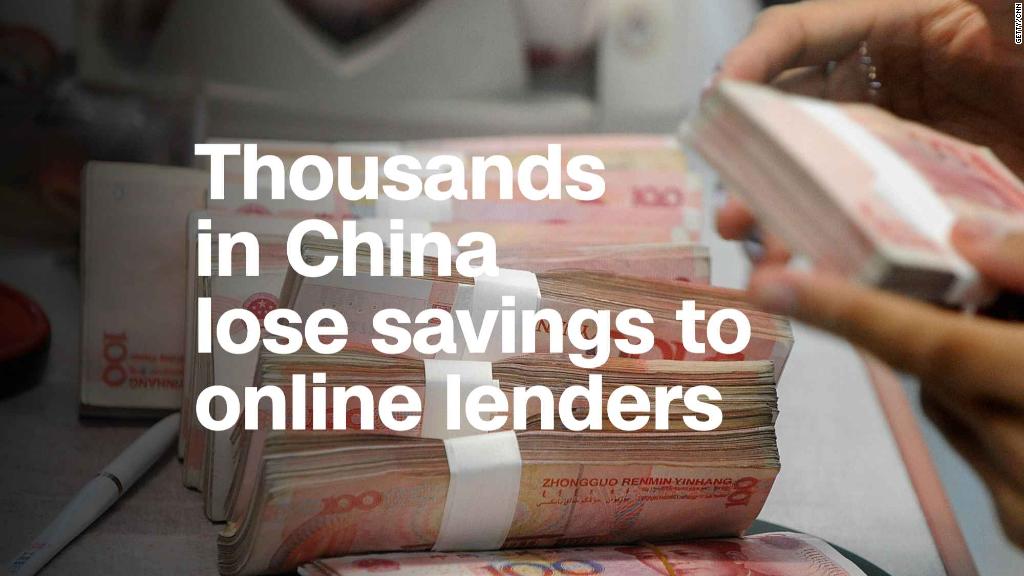 China's stock market and its currency have been pummeled by investors concerned about the health of the country's economy.
Chinese officials have been looking for ways to prop up growth, including tax cuts, infrastructure spending and looser monetary policy. That could help cushion the slowdown, analysts say, but an imminent turnaround in the economy looks unlikely.
"Growth will probably remain on a downward trajectory well into next year," Julian Evans-Pritchard, senior China economist at research firm Capital Economics, wrote in a note to clients Monday.
The Chinese government's official manufacturing PMI reading, which was published Friday, showed a slight improvement in August. But the Caixin-Markit index, which focuses on smaller firms, "is generally a better guide to cyclical trends" in the economy, Evans-Pritchard said.