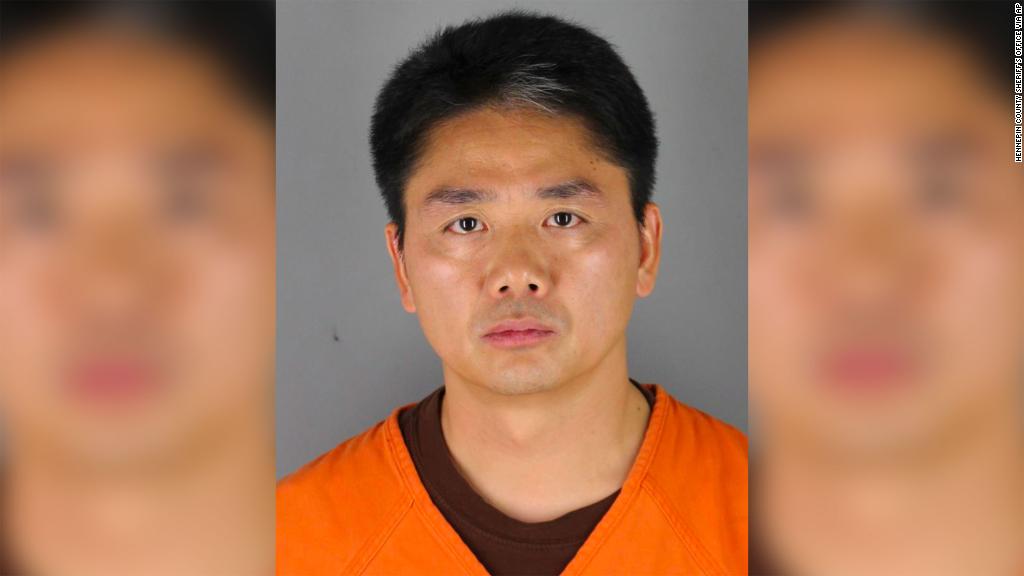 Richard Liu, the billionaire founder and CEO of Chinese tech company JD.com, was arrested last week following a rape allegation, Minnesota police said Tuesday.
The report released by the Minneapolis Police Department sheds more light on Liu's arrest on Friday, which catapulted the chief of China's second largest e-commerce company into headlines around the world.
Police had previously said that Liu, 45, was arrested on suspicion of sexual misconduct, but didn't provide further information. According to the report released Tuesday, he was arrested on suspicion of rape, highlighting the seriousness of the allegation against him.
Liu, who denies any wrongdoing, was released Saturday without charge and without having to post bail. He has since returned to China, where he attended a JD.com (JD) event in Beijing on Monday.
In response to the news that Liu was arrested on suspicion of rape, one of his attorneys, Joseph Friedberg, told CNN on Tuesday that his client hasn't been charged with any crime, wasn't required to post bail and didn't have to surrender his passport.
JD.com has said previously that Liu was falsely accused. In response to a request for comment Wednesday, the company referred back to its statement from Monday that noted that Liu had returned to China after being released without any charges and without requirement for bail.
Minneapolis police spokesman John Elder told CNN on Tuesday that the investigation is continuing. The police report, parts of which are redacted, says that Liu was arrested without a warrant by a police officer wearing a body camera.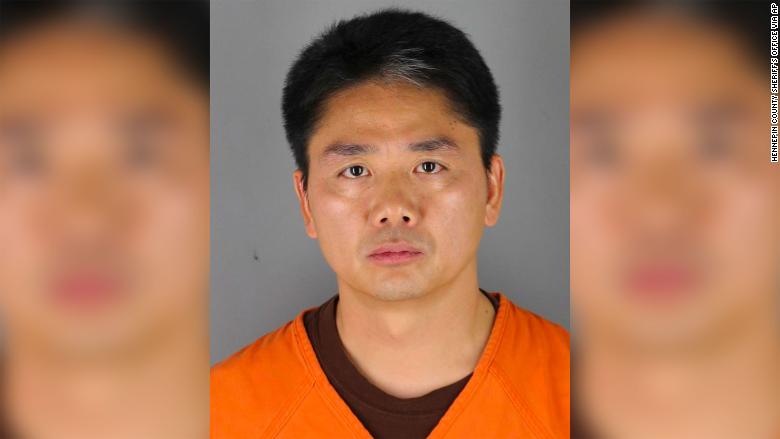 Liu was in Minneapolis for a residency as part of a doctorate program in business administration at the University of Minnesota's Carlson School of Management. Other than confirming Liu's participation in the program, the university has declined to comment further.
The program is for "top-level executives" working full-time in China. The current participants have worked for about 20 years and have an average age of 50, according to the university's website.
JD.com is China's second-largest online shopping site after Alibaba (BABA). It has been listed on the Nasdaq since 2014 and is worth more than $40 billion.
JD's shares fell 6% on Tuesday, their first day of trading since news of Liu's arrest emerged.
Liu started building his business about 20 years ago. JD's site sells everything from appliances and clothing to groceries and has a sprawling logistics network for quick delivery.
Major investors include Walmart (WMT), which owns a 10% stake, and Chinese tech giant Tencent (TCEHY), which holds 18%, according JD's latest annual report.
The business has made a fortune for Liu, who has an estimated net worth of around $7 billion, according to Bloomberg.
He owns nearly 16% of the company's shares and controls just under 80% of its voting rights, giving him huge sway over key decisions.
-- Nanling Fang and Sherisse Pham contributed to this report.